Beijing's belligerence and bullying of the Philippines is made obvious even in the way it deals with our government officials.
The Chinese embassy in Manila, in a statement on Saturday called Defense Secretary Delfin Lorenzana "unprofessional" because he told Chinese ships moored in Julian Felipe Reef to leave.
Beijing has maintained that the Chinese vessels there — as many as 220 at one point — are just fishermen sheltering from poor weather.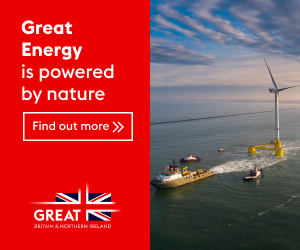 "I am no fool," Lorenzana said. "The weather has been good so far, so they have no reason to stay there. These vessels should be on their way out. Get out of there."
On Monday, the Department of Foreign Affairs upped the ante on its earlier diplomatic protest over the Julian Felipe reef swarming by 200-plus militia boats. It called the bad weather alibi a "blatant falsehood" and said the Chinese embassy statement tried to peddle again "the clearly false narrative of China's expansive and illegitimate claims in the West Philippine Sea."
Indeed, it is implausible for so many commercial fishing vessels to be anchored in one area for so many days, not doing any fishing, not earning, just lying idle together in one spot, even if weather conditions are sunny with not even a hint of a storm.
And even if they are just fishermen, what are they doing there in the first place? Julian Felipe Reef in the Kalayaan Island Group lies in the Philippines' Exclusive Economic Zone. It sits 175 nautical miles west of Bataraza town in Palawan and 638.229 nautical miles from Hainan Island.
In rejecting China's assertion that Julian Felipe Reef and its waters are their "traditional fishing grounds," the DFA statement on Monday said: "Tradition yields to law whether or not it is regarded as traditional fishing. The United Nations Convention on the Law of the Sea (Unclos) — to which both the Republic of the Philippines and China are parties — and the final and binding 12 July 2016 Award in the South China Sea Arbitration are clearly the only norm applicable to this situation."
The 2016 arbitral ruling, it added, "conclusively settled the issue of historic rights and maritime entitlements in the South China Sea. The Tribunal ruled that claims to historic rights, or other sovereign rights or jurisdiction that exceed the geographic and substantive limits of maritime entitlements under Unclos, are without lawful effect. It further ruled that UNCLOS 'superseded any historic rights, or other sovereign rights or jurisdiction, in excess of the limits imposed therein.'"
Jay Batongbacal, director of the UP Institute for Maritime Affairs and Law of the Sea, along with other scholars here and abroad, have often accused the Chinese government of using civilian fishing vessels for its maritime militia, to enforce its claims on the SCS.
This maritime militia, they say, is organized and funded by the Chinese government. They often swarm or occupy a contested area in another country's territorial waters. They use their numerical advantage to prevent access and drive away local fishermen, virtually claiming it, like what they did in Scarborough and the Mischief Reef, which the Philippines also lost to China.
Remember how the crew of local fishing vessel Gem-Ver was rammed and sunk by a Chinese ship in 2019, its 22-man crew abandoned in our own waters. They lived to tell their tale only because they were rescued by a Vietnamese boat, which turned them over to the Philippine Navy.
Several scientists' groups, such as Oceana and Agham (Advocates of Science and Technology for the People), have cited incalculable damage of the reef activities on Philippine patrimony. Per Agham's estimate, the activities of China's maritime militia account for at least 16,000 hectares of destroyed reefs as of 2017, which costs up to P33.1 billion per year. The continued encroachment could cause the fishing industry to collapse; and 627,000 Filipino fishermen to lose their livelihood.
And yet the Chinese embassy has the temerity to justify their activities, even counseling Lorenzana to keep a sober head.
"China is committed to safeguarding peace and stability in the waters and we hope that authorities concerned would make constructive efforts and avoid any unprofessional remarks which may further fan irrational emotions," said the Chinese embassy statement on Saturday.
It added that it has "taken note of the perplexing statement by Philippine Defense Secretary on Chinese fishing vessels around Niu'e Jiao in the South China Sea" (referring to Julian Felipe reef), insisting that Niu'e Jiao "is part of China's Nansha Islands" and that the waters around it "has been a traditional fishing ground for Chinese fishermen for many years." To that, we say, again, tradition yields to law, and in this case, the norm is limited to Unclos and the 2016 arbitral ruling (see above, per DFA)
"It is completely normal for Chinese fishing vessels to fish in the waters and take shelter near the reef during rough sea conditions. Nobody has the right to make wanton remarks on such activities," the Chinese embassy said.
Well, it is also perfectly normal and professional for our own defense chief to stand up to China and defend our territory on this issue, so please do not take umbrage at his remarks.
Also, please do not talk to our officials as if they need scolding for their nationalism or for doing their jobs.
China rejects the Unclos's terms, though it is a signatory, and rejects the Philippines' arbitral victory in The Hague in 2016.
It stubbornly claims territorial jurisdiction over practically the entire South China Sea, using its own law and its so-called nine-dash line map.
The Chinese embassy should not be surprised when our own officials finally muster the courage to stand firm as a matter of national duty and honor and uphold Philippine sovereignty as they are sworn to do. Indeed, they should have done this a long time ago.
China should instead be surprised that the encroachment of its maritime militia into Philippine territory has not yet triggered a military clash that would expose its shameless expansionism before the international community. This, at a time when the deadly Covid-19 virus's origin in China has already sparked an unfortunate racial backlash in some Western countries, thus deflecting blame on innocent people instead of arrogant governments.
Image credits: Jimbo Albano