---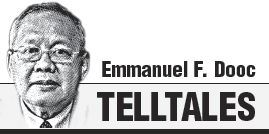 Recession is a dreaded term in politics. No leader of his country can have a sound sleep if the economy has gone south. Our economy took a nosedive when it plunged into a recession after the gross domestic product (GDP) contracted by a whooping16.5 percent in the second quarter. This is the steepest economic decline our country has seen in the past four decades, even surpassing the worst scenario the economists had forecasted. Our worst nightmare is now upon us and we are now facing its dire consequences. On top of this, we continue to struggle against the devastation of Covid-19 and there appears to be no end in sight to this global health problem.
Now the Philippines has become the hot spot of the pandemic in Southeast Asia after overtaking Indonesia as the country with the highest number of Covid-19 infections. Whether the surge was due to our country's significant increase in our testing capacity, bigger than any of our neighboring nations, getting the most number of infected cases is a matter of serious concern. In fact, it's the main reason why the IATF reimposed the modified enhanced community quarantine (MECQ) to lower the incidence of infections and give a breather to our medical frontliners who have been bearing the brunt of the coronavirus.
On top of this, our annual inflation rate went up unexpectedly to 2.7 percent, the highest in 6 months. The costs of transportation, food, alcoholic beverage, tobacco, and health services, among others, accounted for the increase. With inflation, people worry about the future value of their earnings, savings and investments. So they would rather enjoy consumption now instead of foregoing it for better returns later. Price stability enables our people to live within their means, spend more efficiently and work and enjoy the fruits of their labor wisely. Workers find satisfaction in real wages. Definitely, we will not hit the all time high inflation rate of 62.8 percent in 1984 after Ninoy Aquino was assassinated. Our economic team succeeded in taming inflation in 2018 and they can employ similar sound monetary and fiscal policies to prevent inflation from running away. But there's a limit to what they can do. For instance, I doubt if we can still slash the interest rate since the MB has already cut it down to a record low of 2.25 percent. That's lower than the current inflation rate of 2.7 percent. There would be no more incentive to save and for those who heavily rely on interest income, like the retirees, it would be tough to make both ends meet.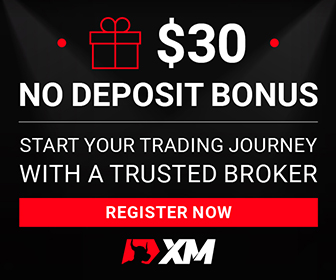 We have not hit the bottom and it's too early to talk of recovery, in whatever shape of the alphabet it takes. The worst is not yet in our rear view mirror. We really have to learn how to survive with this pandemic. We cannot be prisoners forever in our own homes. Meanwhile, let's follow all the health protocols and social distancing to contain the spread of the virus. But we expect Congress to pass a meaningful stimulus package to deliver our people and businesses from the perditious clutches of this pandemic. Moreover, it is incumbent upon the authorities to keep close watch of our key economic metrics such as the unemployment, GDP, inflation, interest rate, debt levels, balance of payments, and deficit to keep our economy on an even keel.
There is no silver bullet to address the pandemic unless they produce the vaccine. Likewise, there is no panacea to our economic woes. Alan Greenspan had once said that no one can stop a recession or any major economic downturn. In a speech he made on March 16, 1995 before the realtors of America, he admitted that "the Federal Reserve has no magical power to eliminate economic fluctuations. But we endeavor to minimize them, and in doing so, seek to improve the environment for long-term economic growth." We used to be an economic wonder in Asia. Now, with the highest number of coronavirus infections, surging unemployment, widening fiscal deficit, inflation and worst recession in decades, we are in a position where no people in our region would be happy to trade place with us. With the reimposition of the MECQ, our way to recovery has been stalled. It delays the gradual reopening of the economy which poses another hardship and suffering for our people—many of whom are unemployed and dependent solely on government subsidy. This will again require further financial relief from the government, which is now reeling from relief fatigue.
What will our new economy look like after the pandemic? The ideal set up is to have an economy with low inflation and high employment. But is that achievable? If yes, how soon? Until we get the vaccine, it would be an uphill climb. That is the challenge posed before President Duterte and his team with barely 22 months left in office. This begs the question: can we continue to weather this pandemic and avert the collapse of our economy? Can we afford the enormous cost of the stimulus package? Crises produce great leaders. They say that "there is no better time to emerge as the leader than in a middle of a crisis." More than ever, we need a leader who is bold, not a bully; strong but not rude; blunt but not vulgar, and brave but not oppressive. These are the leadership qualities that we need at the moment, and President Duterte with his firm resolve can be equal to our people's trust.