The administration of former President Benigno Aquino III aggressively promoted the consumption of brown rice and camote, which are good sources of carbohydrates, as part of government's efforts to achieve rice self-sufficiency and reduce imports. The
campaign highlighted the health benefits of consuming brown rice and camote. Despite this, the government could not wean Filipinos away from white rice. Proof? There was no significant reduction in consumption, based on government data.
Eating white rice is deeply ingrained in the culture of Filipinos. Discouraging them to eat white rice is akin to asking them to forget their identities. Ask any overseas Filipino worker, particularly those who have been deployed in Western countries, and they will tell you that they long for a plate of hot rice and popular viands, such as adobo or sinigang na baboy.
The Food and Agriculture Organization  of the United Nations warned against this seeming fixation with a single crop given its impact on the environment. Rice, for one, is a water-loving crop and it takes 3,000 to 5,000 liters of water to produce 1 kilogram of the staple, according to data from FAO. Imagine the water that rice-consuming countries could save if they will cut consumption by a fifth or improve postharvest facilities to reduce waste (See, "Food waste, postharvest losses where millions remain hungry," in the BusinessMirror, October 18, 2018).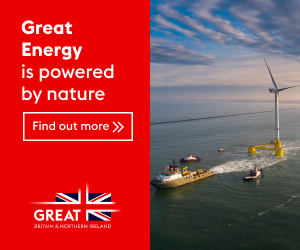 What's compounding the problem for the government is that the change in the lifestyle of Pinoy workers, particularly those working in call centers, pushed them to rely on fast-food outlets and street food vendors and instant food items. According to FAO, a combination of unhealthy diets and sedentary lifestyles has sent obesity rates soaring, not only in developed countries, but also in low-income countries, where hunger and obesity often coexist. Currently, FAO said over 670 million adults and 120 million girls and boys (five-19 years) are obese, and over 40 million children under five are overweight, while over 820 million people suffer from hunger.
Apart from information campaigns and contests marking occasions, such as World Food Day or Nutrition Month in the Philippines, government needs to be more creative in coaxing Pinoys to include other healthy items in their diet. More leafy vegetables, more fruits and less processed food products will help reduce their rice consumption. Also, eating more fruits and vegetables would mean a bigger market for farmers.
While government cannot force adults to wolf down vegetables and fruits, it can do something about the children, particularly those studying in public schools. The Duterte administration should consider expanding feeding programs for schoolchildren so more kids would develop a taste for vegetables and local fruits. Local government units that are planning to complement the feeding program of the Department of Education should think beyond Nutribun and offer other nutritious snacks.
This year's celebration of World Food Day trains the spotlight on the need to address hunger and nourish people while nurturing the planet. FAO is calling on countries to make healthy and sustainable diets affordable and accessible to everyone. Enabling people to have access to affordable healthy food will be cheaper for the government in the long run compared to the billions of pesos it will have to shell out to subsidize Pinoys suffering from noncommunicable diseases, such as cancer and cardiovascular diseases that are caused by unhealthy diets.