(Speech delivered by Foreign Affairs Secretary Teodoro L. Locsin Jr. following the luncheon on board the Spanish Navy Frigate "Méndez Núñez" on September 5, 2019)
Your Excellency, Jorge Moragas Sánchez, Ambassador of Spain to the Philippines, Commander of the "Méndez Núñez" Antonio González del Tánago de la Lastra, Mr. Fernando Heredia, Consul General of Spain to the Philippines, Colonel Ricardo Pardo, Defense Attaché of Spain to the Philippines, Lieutenant Commander David Almeida García, Defense Secretary Delfin Lorenzana, colleagues in the Philippine government, ladies and gentlemen:
Allow me to begin by thanking Ambassador Moragas and Commander Tánago for inviting us on board the "Méndez Núñez" and for hosting this special luncheon. I especially thank Commander Tánago and his crew for the remarkable welcoming ceremony as I boarded the ship. One of my most vivid memories is boarding a small military boat and being welcomed with the words, "The Republic of the Philippines." Military ceremonies never fail to thrill; the symbolisms they carry show a distinct world where nothing is personal, everything is duty, and everyone is known only for his function.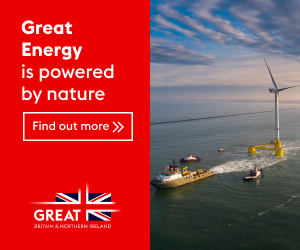 On behalf of the Philippine officials present here today, I welcome the officers and crew of the Méndez Núñez to the Philippines.
I am pleased to hear that the Méndez Núñez will make its way to Baler, Aurora following its port call in Manila.
The ship's visit to Baler symbolizes the historic friendship between the Philippines and Spain, which we honor every 30th of June. On that day, we commemorate the act of benevolence 120 years ago when President Emilio Aguinaldo decreed that the 35 Spanish survivors of the Siege of Baler be treated as friends, not as prisoners. Twenty days following the decree, 2nd Lieutenant Martin Cerezo and his men left Manila aboard the vessel "Alicante" and reached Barcelona on September 1, 1899. Even the name strikes a chord of fondness for me; my favorite cousin went to school in Alicante.
Just last 30th of June, Baler warmly welcomed some of the soldiers' descendants and witnessed the descendants' re-enactment of their forefathers' safe exit from Baler Church — the safe haven of 11 months of their persons and of the honor of Spain. The 400-year legacy lives on through the descendants of these soldiers.
Today reminds us that Spanish ships brought us the Faith that led to the creation—and which defines the enduring character of the Filipino nation. Were it not for Spain's coming, we'd be part of another Southeast Asian country or countries; indistinguishable from and just a geographic part of them. There would be no Islas Filipinas—named after history's greatest and first modern monarch. I cannot imagine a world impoverished by the absence of the biggest Catholic nation in Asia; not least because I would not be here now nor would you.
However significant and marked June 1899 is in our shared history, this is merely a pause in a relationship of four centuries.
I am grateful to the late Senator Edgardo J. Angara — my mentor, my master in the practice of law, my late, deeply lamented friend — for his authorship of Republic Act No. 9187 declaring June 30 of every year as Philippine-Spanish Friendship Day, allowing us to always remember and honor this Amistad Duradera, meaning Lasting Friendship. And that's another resonant name: Amistad, reminding us of yet another enduring heritage: that of the victor of the Spanish-American War which beat us badly first, and then gave us independence.
Amistad Duradera has evolved into what it is today: a thriving, multifaceted and forward-looking relationship that must look back regularly to refresh itself. Our gathering today and the plans we have ahead are testament to this lasting friendship.
May we continue to work together towards a future of deepened, mutually enriching cooperation, underpinned by shared commitment to achieving prosperity for our peoples.
To the lasting bonds between the peoples of the Philippines and Spain!
Viva la Amistad Duradera! Mabuhay ang Pilipinas at Espanya!