SKYSCRAPERS made her stay. Especially in the evenings, Cheryl Lynne Azarraga says she doesn't grow tired of watching the skyscrapers weeks after landing in Dubai, the largest and most populous city in the United Arab Emirates.
Azarraga, 35, a digital-marketing officer in the Philippines, initially went to Dubai to attend to her sister's wedding. However, her plan changed when she was mesmerized by "the beautiful city, the fast-paced culture, the people from different countries and the sense of independence" she felt.
For Azarraga, Dubai gives her hope and something to dream high. "Seeing all skyscrapers everywhere fascinates me especially at night."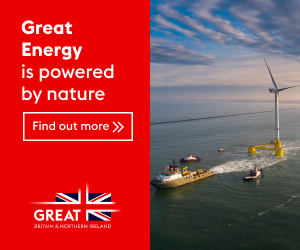 Dubai at night was really splendid for the morena charmer from Laguna, especially with the dazzling city lights.
"It's like Dubai has a [magnetic] field: you get pulled by its charm and the promise of a good fortune."
Azarraga arrived in Dubai on June 8 during Ramadan.
"At that time, I wasn't really looking for a job but I made some serious thought and decided to try my luck and give this city a shot," Azarraga told the BusinessMirror in an interview.
She landed a job as a digital-marketing officer at an events company. The Colegio de San Juan de Letran graduate is carrying an optimistic disposition in her job and is raring to start saving for the future of her two daughters in the Philippines. As a single parent, she said it is a sacrifice but considers it "a worthy undertaking for the future of my children".
Before embarking on her Dubai adventure, Azarraga was a freelance social-media manager, blogger and content writer. The compensation was insufficient and it was always a challenge to save money, especially as single mother and the sole breadwinner of the family. "I have a lot of plans mapped out already and I think despite the challenges that I would possibly have to face, I carry with me this strong determination to execute all plans no matter what."
As a millennial, she thinks Dubai is the perfect place for people who are goal-driven, creative and not afraid of change. Furthermore, Azarraga said Dubai is a place to be if a Filipino wants to earn money, put up a business in the future and meet and experience different cultures,
She added interacting with expatriates enabled her to learn how to deal with different nationalities who share the same passion when it comes to achieving what they want.
"Competition is [also intense]. In order for you to be noticed, you have to be competitive and show them that you are capable to keep up with [those who think fast on their feet]," Azarraga said. "Finding connections, too, is a plus."
Working abroad as a single parent is both challenging and motivating at the same time, she added. Azarraga considers it challenging because she has to be emotionally intelligent all the time.
"Losing control of your emotions can break you. Getting homesick is a great killer [of motivation] and destroys focus. I miss my kids but I make sure to talk to them everyday through Skype or Facebook," Azarraga said. "I may not be there for them physically but I still keep tabs on their daily activities," she said.
Fortunately, Azarraga has a mother who takes care of her children and thinks family support is critical to an overseas Filipino worker to ensure they don't worry too much while overseas.
Azarraga said she made huge adjustments and had to start everything from scratch. She had to prove that she is a game player and can cope with the competition.
"I got a lot of rejection letters from companies and some offered a different line of work for me like administrative job or recruitment [because they find my English really neat and advanced!]," she said. "However, the salary they offered weren't enough to sustain my needs."
She also learned to live within her means and never spend on luxury. Her foreign friends proved to be a big help because they share with her their strategies on how to live in Dubai.
"I like how people here are all disciplined, especially when it comes to cleanliness."
In two months, Azarraga has gained a lot of friends in Dubai notwithstanding her old colleagues who have since returned to their respective countries.
She considers Dubai just a temporary affair. She said if things get stable, she will return home "and settle for good".