(Philippine statement delivered by Ambassador Teddy Locsin at the United Nation's "Sending Money Home: Migrants and the Sustainable Development Goals Global Forum on Remittances, Investment and Development 2017" on June 16, 2017).
Good morning. During negotiations for the 2030 Agenda, we fought strongly for the recognition of the contribution of migrants to inclusive growth and sustainable development and, frankly and flat out to our consumption-driven economy after we de-industrialized. Remittances account for 9.8% of our GDP. It was two digits not too long ago.
That statistic doesn't begin to show the enormous part remittances play in Philippine progress and prosperity. Remittances shielded the Philippine economy in the 1997 Asian Crisis and the Global Crisis of 2008.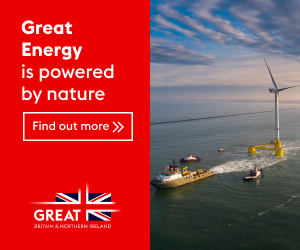 With the 2030 Agenda, migration – once a marginal issue —is now among those at the forefront of the global development agenda. It behooves countries therefore to do something for remittances other than free riding on it.
Proclaiming migrant workers as our unsung heroes is not enough. On top of which lawyers said that it violates the constitution sanctity of the family because migrant work breaks up the family.
The World Bank says that the global average cost of sending remittances has remained at 7.45%. For the average $200 remitted by a migrant worker she/he pays a transaction cost of $14.90. And that hardly paints an accurate picture in human terms. Averages do not do justice to the injustices endured by migrant workers. In many cases, remittances to families back home end up not in school tuition but in the drug trade as pushers prey on unguided children of migrant workers for not all are lucky to have a Mary Grace as a parent.
That is why our government is committed to stamp out the drug trade.
In 2016, 10 million overseas Filipinos remitted $29.9 billion.  The average transaction cost of that is $2.23 billion. That, to quote a very famous President, is HUGE. I mean HUGE.
Target 10.c calls for the reduction to less than 3% of the transaction costs of migrant remittances, as well as the elimination of remittance corridors with costs higher than 5%. We are a long way from this Target. And yet, hard put as they are, our migrant workers share. Our Diaspora to Development Initiative or D2D brings together agencies, overseas Filipino organizations and the private sector to identify and work on development projects. Through an organization called "In the Service of Fellow Filipinos" overseas Filipinos donated $62.2 million dollars for rehabilitation and reconstruction and other community projects. Those who have less always give more.
Too often, overseas Filipinos return with little if any savings. Our medium-term development plan prioritizes skills upgrading, entrepreneurship training and credit access to meet their needs. We value our migrant workers over and above the money they send back to family and country. That is our bayanihan spirit: the Filipino impulse to share the burdens of community and the blessings of such prosperity as they achieve, for happiness increases with sharing.
Having money is not enough. We have financial literacy programs to put remittances to productive use. The Remittance for Development Council is an advisory and policy body that provides an enabling environment for that purpose. Other than that we like government to keep out of their way.
The Philippines calls its migrant workers partners in development. They are more. They have been the drivers of the progress we have achieved. Even so, they are partners in achieving the Sustainable Development Goals to which we committed toward poverty eradication. And always there is the hope that one day through the progress to which they so greatly contribute Filipinos will not have to leave family and home to make enough to be happy with family back home.
Allow me to close by congratulating IFAD and its partners for this meaningful celebration of the International Day of Remittances.