WHEN inflation pressures began surging just as he took the helm of Indonesia's central bank, Agus Martowardojo didn't hesitate to plant his flag on the side of price stability.
The newly installed Bank Indonesia (BI) governor proceeded to raise interest rates five times in the second half of 2013—each time surprising economists accustomed to less-hawkish leadership. A former loan officer who rose to head the nation's largest bank, Martowardojo demonstrated he was ready to sacrifice growth to shore up the rupiah and quell inflation.
Three years on, it's becoming clear that Martowardojo has championed a deeper set of changes designed to strengthen the effectiveness and credibility of Bank Indonesia, an institution that had presided over a currency collapse in the 1990s. That bodes well as Southeast Asia's biggest economy grapples with the risk of a reeruption of emerging-market turbulence amid Brexit, China's slowdown and US interest-rate hike dangers.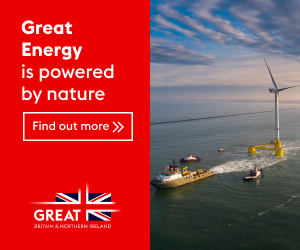 Bank Indonesia, under Martowardojo, 60, is adopting a new main monetary-policy tool tied more closely to actual borrowing costs, with a rollout in August. BI has new mechanisms to monitor risks surrounding foreign debt, and is setting up a department charged with growing a stunted currency market, where traders used to get browbeating phone calls from the central bank when they set the rupiah at unfavorable levels.
Confidence rising
"INVESTORS are now much more confident that Indonesia can manage episodes of instability in global financial markets that spill over into emerging markets," Benedict Bingham, the International Monetary Fund's (IMF) resident representative in Jakarta, said by phone. "They moved to a more flexible exchange-rate regime and underpinned it with a firmer, more credible monetary policy" in recent years, he said.
In 2013 Indonesia was one of the markets walloped by the prospect of the US Federal Reserve tapering off its liquidity injections. By contrast, its stocks and currency this year have been relatively stable. Indonesia, with the world's fourth-largest population, punches below its weight on a number of fronts, with the foreign-exchange market no exception. The most recent triennial survey of the foreign-exchange market by the Bank for International Settlements showed that daily currency trading in the country was less than half of Thailand and Malaysia.
Market development
A more liquid market offers greater confidence to investors that they're receiving a competitive rate, and can enter into a purchase of Indonesian rupiah assets with fewer concerns about being able to exit.
Another priority under Martowardojo, who was appointed by the predecessor to current President Joko Widodo, is monitoring companies that have sold debt in foreign currencies. Indonesia ran up private-sector debt in dollars and other foreign currencies amid the developed world's liquidity surge after the global credit crisis, leaving the economy vulnerable should the rupiah sink.
When it comes to monetary policy, Martowardojo, who served as finance minister under former President Susilo Bambang Yudhoyono, has shown a more hawkish predisposition than predecessors. One of his former teachers, who previously lectured in economics at the University of Indonesia, even says he raised rates too much in 2013.
After the central bank shifted to easing mode—it cut the current benchmark reference rate three times in the first quarter to address slower growth—it encountered weakness in the policy framework, said Iwan Azis, now a professor of economics at Cornell University in New York state.
Purchasing power
"THE ineffectiveness of Bank Indonesia policy is vindicated by the fact that the BI rate failed to translate into lower lending rates needed to boost growth," he said.
Martowardojo was unavailable to be interviewed for this story, according to a spokesman for the bank.
Where the central bank has been successful is in holding down inflation, which is currently running at the slowest in more than six years. That helps preserve purchasing power in a country where about 40 percent of the population remains clustered around the poverty line of 330,776 rupiah a month, according to the World Bank, equivalent to $24.80 at the current exchange rate.
"If they hadn't tightened, the economy would be too hot and they would lose control of inflation," said Steve Hanke, who served as an adviser to former President Suharto during the Asian financial crisis and who is now a professor at Johns Hopkins University in Baltimore. He said the central bank had restored the credibility ruined amid the turmoil almost two decades ago; in 1998, prices climbed more than 77 percent and the economy shrank in excess of 13 percent.
Rate outlook
THE inflation outlook is now for consumer-price gains to taper to just 4 percent over the coming half decade, a lower sustained pace than seen in IMF data back through 1980. Bank Indonesia has stepped up its communication under the Amsterdam-born Martowardojo, who has been known to ban officials from checking their smartphones during meetings that can sometimes stretch well into the night. Officials hold regular calls with analysts and investors to keep them informed of new initiatives, such as the adoption of the new benchmark rate. Bloomberg News
The central bank next decides on policy on Thursday. Most economists anticipate no change, as has been the case since March, amid the preparation for the adoption of the new benchmark in August.
"Agus Martowardojo has built a solid reputation in the market," said Wellian Wiranto, an economist in Singapore at the Oversea-Chinese Banking Corp., who previously worked at the IMF. "They gained credibility because there was a bit of pressure to cut rates but they kept them unchanged" last year, he said. "Not moving now is part of their credibility-building exercise."