KUALA  Lumpur, Malaysia—The inadequacy of transmission and distribution infrastructure and the topographical challenges in isolated islands, such as Indonesia and the Philippines, have created strong demand for distributed power generation (DPG) in Southeast Asia, Frost & Sullivan said on June 14.
"The overall installed capacity of the DPG market was estimated to be 20,450 megawatts (MW) in 2015 and is forecast to reach 34,747 MW by 2020," Frost & Sullivan said. "The key types of power plants analyzed are biomass and waste to power, solar photovoltaic [PV], internal combustion engine [diesel/heavy fuel oil/gas engines/gensets]-based power plants and temporary rental power plants."
"Indonesia, Myanmar and the Philippines have been facing severe rolling blackouts due to the gap in supply, their geography and weak power-sector infrastructure," Frost & Sullivan Energy and Environment Research Analyst Adwaith Visveswaran said. "Additionally, prolonged delays in completing base load centralized power-generation plants in these countries create vast opportunities for diverse DPG solutions that can be quickly deployed to meet soaring electricity demand."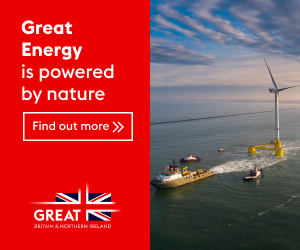 Southeast Asia has an annual global horizontal irradiance (GHI) ranging from 1,200 kilowatt-hour per square meter (kWh/sq m) to 1,800 kWh/sq m, making it ideal for developing solar-power plants. Besides, more than 60 percent of the land in Thailand, Myanmar and Vietnam is suitable for large-scale solar farms, with substantial irradiance levels between 1,200 kWh/sq m per year and 2,000 kWh/sq m per year. This natural advantage has given a major fillip to the DPG market in Southeast Asia.
Though the opportunities are many, the prohibitive cost of batteries for solar PV panels and the inherent risks in fuel-supply contracts affect the returns on investment for project developers.
In any DPG project, except those based on solar PV, 40 percent to 60 percent of the cost is earmarked for obtaining fuel. In some cases, project developers have to import fuel, and the returns from tariffs do not justify this expenditure. The lack of favorable policies and regulations is another hurdle to the rapid adoption of DPG.
Despite these issues, DPG is still a more viable option than conventional power solutions. A centralized power plant takes five to ten years to become fully operational due to the obstacles created by environmental laws, the protracted land acquisition process and overall construction delays. During this period, power producers will look to meet the demand for power by setting up temporary rental power plants.
"Across Southeast Asia, gas-fired DPG solutions are likely to find greater uptake than diesel/HFO-fired DPG solutions due to their environment benefits, operational flexibility and shorter implementation time," Visveswaran said. "DPG solutions will also become less expensive once developers ensure the security of fuel-supply through long-term partnerships with suppliers and the feedstock community."
Overall, strong policy support and a change in utilities' business models will go a long way in unlocking the true potential of the DPG market in Southeast Asia.