By Jeremaiah M. Opiniano / Exclusive to the BusinessMirror
REMITTANCES from Filipinos abroad, on a global aggregate, continue to increase even with economic turmoil affecting not just host countries but also superpowers like China that have multilayered economic links to many countries.
But what about Greece? Since the country tinkered with its inability to pay sovereign debts that led to an almost-cashless banking system, Filipinos from that Mediterranean country literally cannot send money home.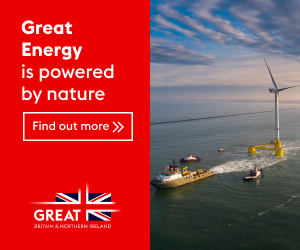 This resulted in a drop of remittance flows from Greece during the month of July when Greece was trying to elude bankruptcy and stay in the euro zone.
Latest data from the Bangko Sentral ng Pilipinas (BSP) covering July showed Filipinos in Greece sent home only $11.975 million compared to $26.447 million in June.
Land-based Filipino migrants in Greece sent only $0.104 million, while seafarers sending money through Greek remittance channels sent home only $11.971 million.
Prior to the July events in Greece when a referendum happened that allowed the Greeks to negotiate for a new bailout plan with the European Union, remittances from Greece were some $24.39 million less if data from the first seven months of this year ($170.06 million) are to be compared from the same period last year ($194.4 million).
Debts
Since 2009 when the Greek government first faced its sovereign debt crisis, total remittances by Filipinos from that country were on a roller-coaster ride: from an annual growth rate of 11.2 percent between 2009 and 2010, the volume of remittance flows went down to -5.76 percent in 2011 to 2012. (From 2008 to 2014, Filipinos in Greece sent home a total of $1.735 billion.)
Most of the remittances from Greece come from seafarers since Filipino merchant marine fleet employees work in ships with Greek flags. An estimated 61,716 Filipinos work and live in Greece (with some 55,625 of them temporary migrant workers—mostly seafarers—and an estimated 6,000 are irregular migrants).
Since early July, the BSP said the situation in Greece would not affect the global volume of Filipino remittances since the country is not a major source of Filipino-remitted foreign exchange by volume. (In July BSP's latest data release for remittances, the global total for that month, is $2.077 billion, while the seven-month total is $14.162 billion.)
In late June the Greek government was scrambling to get creditors on the table and request for additional debt relief. But on June 28 the Greek parliament approved a referendum to be held the week after to get the people's pulse should they reject or approve a new set of bailout terms by creditors led by the European Union. Fear then was this will lead to the country's exit from the euro zone (the "Grexit") and European markets will tumble down.
Also on the last week of June, Greeks were withdrawing money from their bank accounts for fear that the Bank of Greece (country's central bank) will close these banks until the country is liquid.
But majority of voters in the referendum rejected the bailout terms, leading world markets to tumble. This allowed the government, led by Prime Minister Alexis Tsipras, to negotiate for new terms.
By July 13 euro zone leaders have given Greece a third bailout program to save the country from bankruptcy and from exiting the euro. However, people protested the terms of the €85-billion bailout package, with provisions such as tax hikes, spending cuts and reforms in the pension system, which the Greek parliament approved on July 15.
Tsipras, elected on January 15, resigned on August 27.
Controls
Since late June, capital controls have been instituted that led to images of Greeks queuing at automated teller machine counters. The online community news outfit Pinoy News sa Greece reported that at 3 a.m. on August 18, Finance Minister Euclid Tsakalotos and some members of the Greek parliament have agreed on some loosening up of the country's capital control measures.
For example, depositors cannot withdraw more than €420 per week (€60 a day). Importers can also now make transactions of up to €5,000 through bank branches. As for remittances to be sent outside of Greece, a migrant is allowed to send up to €500 a month.
Western Union, the world's leading money transfer operator (MTO), restarted its operations only on August 30 through Western Union's partner-agent WorldBridge Payment Institution. After the August 18 announcement from Tsakalotos, offices of the MTO Thireos Exchange, S.A. in Marousi and Omonioa Square in Athens opened on August 20.
Pinoy News sa Greece reported an isolated incident of a Filipina almost committing suicide since she cannot send money for her son's tuition. (The Police Department of Ampelokipoi area in Athens said the Filipina was out of harm's way.)
Another isolated incident on August 20 saw a 45-year-old Filipina with the surname "Villanueva" jailed by Greek airport authorities after allegedly bringing €50,000 in her bag, in violation of antimoney laundering laws. But the Filipina claimed she was waiting at the lounge for her brother who was said to bring the cash to her house in Ampelokipoi, Pinoy News sa Greece reported.
With the recent reopening of remittance services, Philippine Ambassador to Athens Nestor Ochoa told Filipino leaders in a September 10 community meeting that the institution of a €500 monthly limit for outbound money "is still a positive sign."
****
The contributor writes for The Filipino Connection, a community news organization based in Lipa City, Batangas.