Story & photos by Ronald Rey M. de los Reyes
UTTERING the phrase "Bond. James Bond" could become a lot easier these days for suave, local 007 Agent enthusiasts, especially if they have the dough.
Since the time Sean Connery first appeared behind the wheel of a Silver Birch DB5 in the 1964 film Goldfinger, Filipino fans of not just the fabled English spy, but also this legendary luxury sports car from Britain, are very much agog about its advent here in our country.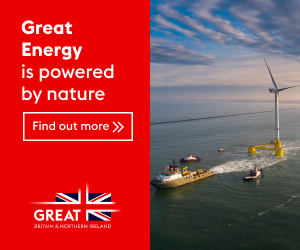 This is why praising DBPhils Motorsports President and Chairman Marc Tagle and Director Marc Soong is most fitting for bringing to the Philippines the marque's first-ever dealership, on the  ground floor of the W Fifth Avenue Building in the Bonifacio Global City in Taguig.
Yes, Aston Martin has finally arrived in the country and its founders, Robert Bamford and Lionel Martin, couldn't be more proud.
In his speech, Aston Martin Asia Pacific Regional Director Patrik Nilsson said: "The economic growth in Asia Pacific represents a huge potential for the brand. I am very pleased that we have found the perfect partners in Manila, who share our passion for Aston Martin. This expansion will surely strengthen our network."
Tagle said during an interview, "The Aston Martin is one that is powerful, exhilarating and precise yet, timelessly elegant and sophisticated. It has exceptional engineering and unrivalled craftsmanship. Each car is the essence of power, beauty and soul, that's why we decided to bring it over here in the Philippines."
During his speech, Tagle announced the introduction of the full range of Aston Martin sports cars. From the track-inspired Vantage, the timeless DB9 and elegant four-door Rapide S to the ultimate in sporting luxury: the Vanquish.
He also confirmed that orders have been taken on models even before the official opening of the dealership, which includes the 100-unit limited production Vantage GT12. "Worldwide, there are only about 4,000 to 5,000 Aston Martin units,'' Tagle said.
Aston Martin Manila will also offer door-to-door pickup and delivery services for maintenance and repairs of customers' vehicles. Owners can rest assured that their cars will only be maintained by Aston Martin-certified technicians using the brand's latest diagnostic equipment and tools.
Tagle said that they will welcome all Aston Martin owners at their new state-of-the-art after-sales facility, including those who imported their cars before their official presence.
"This will be a new start for existing Aston Martin customers," he said.
The DBMotorsports Inc. head honcho sees the luxury car segment steadily growing in the Philippines and is elated that Aston Martin enthusiasts will now be able to enjoy ownership of these exclusive luxury sports cars.
Currently displayed at its state-of-the-art showroom is the Aston Martin Vanquish. Among its fine stable of luxury sports car, it immediately catches your attention and perfectly exudes a bold blueprint for the next generation of this sports car icon. It is said to be a car without compromise, unmatched athleticism and agility. The latest evolutionary step raises the bar once again. The signature 6-liter V12 endows the Vanquish with supercar performance, which is capable of 323 kilometers per hour and zero to 97 kph in 3.6 seconds.
The Coupe version, which is currently available for everyone's eyes to feast upon, sports an Adaptive Damping System with three modes—Normal, Sport and Track—matched with the Touchtronic III gearbox that offers a broad range of operation, from seamless automatic mode to 130-ms paddle operated shifts.
Aston Martin was founded in 1913 and is now entering its second century in business. The renowned British company's headquarters is in Gaydon, Warwickshire, which was built on the passion, skill and creativity of the people, who have dedicated their working lives to one of the most renowned brands in the world.
Currently, its CEO Andy Palmer is looking forward to an exciting future as clear as "diamonds are forever". And with this, for any Aston Martin aficionado, the world truly, thus far, is not enough.
Image credits: Ronald Rey M. de los Reyes