I HAD just recharged my batteries in Bacolod, which is still traffic-free, thank God.  And to my happy surprise, the premier city of Negros Occidental is now a picture of unrelenting progress that to call it a booming metropolis might now be dismissed as an understatement.
We now see a frenetic pace of construction in this so-called City of Smiles, not only within the urban center but also in the city's peripheries, especially going South toward Dumaguete City in Negros Oriental.
Car dealerships are all over, including those of BMW, Ford, Honda, Hyundai, Mitsubishi, Isuzu, Nissan, Foton and, of course, Robert Uy's sprawling and spanking Toyota down South of the city.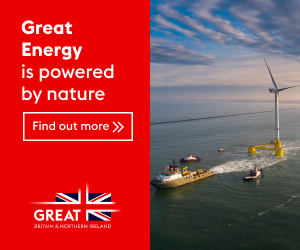 Sprouting up like mushrooms today are skyscrapers, not to mention hospitals, hotels, subdivisions and even mall-looking edifices almost everywhere.
May's Organic Garden
ONE economic city-booster that immediately draws the attention of visitors/tourists is the May's Organic Garden in Barangay Pahanocoy going to Kabankalan City after Danding Cojuangco's Negros base that is Pontevedra, whose exotic durian developed by Danding decades ago remains as the city's hottest fruit attraction.
But then, there is no denying the fact May's Organic Garden is now a most-envied, handsome center of everything organic in Bacolod.  From vegetables to rice production, from coffee to poultry, from sun-kissed bananas and papayas to the city's famed piaya sweets and pan de sal, from sheep and turkeys and hogs that are the only truly organically bred livestock this side of the globe—name it, and chances are you will find it at May's Organic Garden.
One recent visitor, after partaking of the famed delicacies only found at May's Organic Restaurant, was at a loss for words to describe his dining experience.
"Even in so short a time that I am here, I find extreme happiness in savoring the food and the beauty of the place," said the award-winning ABS-CBN broadcaster Atom Araullo of May's Organic Garden/Restaurant.
World-famed RU shredder
TODAY, every time May Sison Uy, the proud owner of May's Organic Garden that also regularly hosts seminars for environmentalists and admits educational tours for organic followers and nature lovers (the place teems with flora and fauna and has two swimming pools to boot), comes to Manila, she makes it a point to bring native chicken eggs (check-in, mind you) for her children as "these eggs are purely organically grown and therefore, healthy to the max."
And how about this:  The place is also home to many farm implements to complement the organic nature of May's Organic Garden. As proof, the nationally famous RU Shredder, a signature invention by Ramon Uy, is now continuously churned out by RU Foundry, which now boasts of its being an ISO-certified entity.  The world-class shredder, a major partner of all organic-fertilizer enthusiasts nationwide, is distributed without let-up from Laoag to Legazpi in Luzon, from Bacolod to Bogo in the Visayas, and from Davao to Dipolog in Mindanao.
The beauty of this trip was, I went to two beaches—in Punta Bulata in Cauayan-Sipalay City some 145 kilometers from Bacolod, and then to Joe Cajili's Punta Taytay, a quaint hideaway with fishing boats parked in symmetry providing some breath-taking vista that extends all the way to Guimaras Island.
From Chicken House to Casabanca
"I am looking for a name for this place," Joe said.
Marvin Velayo said, "How about Casablanca?"
While Joe was pondering on it, someone suggested, "Why not Casabanca, in honor of the numerous bancas parked here?"
"Sounds good," said Joe, eliciting a smile from his kindly wife, Pat.  "'Play it again, Sam' will be our password."
Joe owns the fabled, always full-packed Bacolod Chicken House that has three branches in the city.  Sahlee and Johnny Tan, and writer-journalist Sol F. Juvida just love it there. The three thoroughly enjoyed Joe's grilled pork and squid by the bay this afternoon at "Casabanca."
Now, the question:  Is Bacolod's economic boom an offshoot of good administration by Mayor Monico "Nyuks" Puentevella?
On this, Joe Cajili's tight-lipped. No one can't deny.
Rene's speech at Toyota Tech Graduation
"MY father passed away when I was 6. So my mother had to work many shifts in order to not only put food on our table but also to send us all seven children to school. I rarely had the opportunity to spend quality moments with my mom. But my mom was always present in my graduation ceremonies. Her presence means every graduation is not only for the graduates but also for their parents and loved ones.
Graduates, 36 years ago, I was standing where you are standing now.  Life is not as simple as you think. When reality kicks in and you realize the responsibilities that you need to fulfill, and when you come to a point that you are facing challenges and are about to hit the wall, remember this day. Remember the feeling of success and accomplishment you are feeling right now. And use this feeling to motivate you and drive you to overcome all the challenges you will face in life."
More of his speech later.
PEE STOP.   Chevrolet says, "Own a TrailBlazer on a P188,000 all-in down payment."  Monikered, "Born Ready," the TrailBlazer's SRP starts at P1,298,888.… The Volvo S60 Sports Sedan can be had at a 20-percent down payment with zero interest for 36 months.  Vince Licup's Volvo North Edsa dealership is open seven days a week, like the Volvos at Alabang, Iloilo, Cebu and Makati…and to Corolla loyalists comes the new Altis, now nicknamed "Heart Pounding."  The Altis boasts of being the best-selling compact passenger car in 2013.