HAVE you ever wondered how food fads are created? How does the public suddenly become aware of food trends like cronuts and cupcakes, and more recently, a formerly unknown cruciferous vegetable which now occupies an ubiquitous presence in restaurant menus and has, likewise, been converted into crisps, popcorn, smoothies and cocktails?
If you haven't heard of kale yet, you must have either been living in a cave, or have totally refused to eat out or read anything about the latest food sensation to hit the US and necessarily, our local chefs in Manila, too. Two of my current favorites are the kale and quinoa salad in Le Jardin Manila's brunch menu in Bonifacio Global City and the Take Root kale chips from the Saturday Salcedo market.
Canadian food writer David Sax, author of the book The Tastemakers: Why We're Crazy for Cupcakes but Fed up with Fondue, said, "Marketing plays a tremendous role. Industry groups get chefs to use an ingredient and they'll commission studies into health benefits. Then it's featured in the press."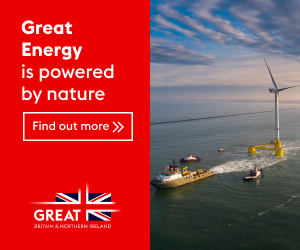 That sounds exactly like what a public-relations campaign would have done it and based on an article by Ellen Gustafson in self.com entitled "How Kale became Cool," this is what actually happened: In 2012 the American Kale Association hired a "supercool PR firm to help the leafy green's reputation grow."
How kale became cool
THE US kale industry group had the foresight to focus interest on the many benefits of kale in much the same manner that many other trends have emerged. They sought the services of New York-based PR maven Oberon Sinclair and her PR firm called My Young Auntie. Sinclair, whose background was in fashion and music, introduced the ingredient to her exceptional connections and one of her clients was a restaurant called The Fat Radish, which eagerly adopted kale on its menu when it opened in 2010. She also targeted other cool restaurants and persuaded the chefs to include kale in their menus and pretty soon, kale started appearing in famous places like Balthazar, Mario Batali's Babbo and Bar Pitti.
In early 2013 the New York Times mentioned kale for its "veggie chic," saying that "the wintry vegetable has popped up at functions throughout the city, whether at big-ticket galas or intimate dinners."
Sinclair made use of her fashion contacts by ordering a collection of hip shirts and bags from the textile designers Prinkshop and made sure that the sales of the shirts gave something to the Edible Schoolyard project. Her messages on the tees? "Kaleing me softly" and "Where the next generation of eaters is growing kale."
'Superfood' for the health-conscious
Gustafson wrote: "Just like many trends that start on the streets of Brooklyn and Broadway, kale sprouted up at all the hot New York City restaurants and began to spread roots. As eaters across the country were becoming more interested in healthy, sustainable and local food, kale became the poster-child "superfood" ingredient that could be instagrammed by both health-conscious home cooks and foodies at the coolest restaurants.
The trend caught on and there was no stopping it. In 2011 Gwyneth Paltrow cooked with Ellen on her show and made kale chips. In 2012 Time magazine named kale king as one of its "Top Ten Food Trends" and in 2013 Entrepreneur magazine wrote about the race for who would discover "the next kale."
In 2013 the book 50 Shades of Kale: 50 fresh and Satisfying Recipes that are Bound to Please was also written by Columbia psychiatrist Dr. Drew Ramsey and Chef Jennifer Iserloh. It is not known, however, if this was still part of the work of the PR campaign.
When Sinclair was asked if she could have done the same thing to a vegetable like the turnip, she said no. "She believes kale worked because it offers something tasty but wholesome at a time when diners are more health-conscious than ever."
David Sax summarized the reason why kale succeeded as a trend: "A good trend answers a need. It'll pick up on something in greater culture."
But more than answering a need, I think one huge factor in the success of establishing a trend is in marketing it properly by making use of the right PR proponent which has the winning combination of creativity and connections.
How PR helped make kale popular
TO sum up the key PR factors that worked toward the success of making kale reach its current popularity, we can cite the following:
 The client (the American Kale Association) recognized the need for a marketing/PR campaign to establish the reputation of the little-known vegetable.
 They hired the appropriate partner to implement the campaign for them in the person of Oberon Sinclair and her firm My Young Auntie with the right background in fashion and music, and marketing savvy which she used creatively to highlight the positive aspects of kale.
 The timing to introduce kale was perfect because of the growing consciousness and interest for healthy food among consumers.
 Sinclair got leading chefs, fashion tastemakers, and the media to become strong and willing supporters of kale.
 Instead of highlighting it as simply a vegetable in the traditional sense, Sinclair focused on the versatility of the ingredient and encouraged people to create new incarnations, such as juice, salads and even chips. They allowed foodies to try it in different (and non-boring) forms and eventually like it.
PR Matters is a roundtable column by members of the local chapter of the UK-based International Public Relations Association, the world's premiere association for senior communications professionals around the world. Joy Lumawig-Buensalido is the president and CEO of Buensalido & Associates Public Relations.
PR Matters is devoting a special column each month to answer our readers' questions about public relations. Please send your questions or comments to askipraphil@gmail.com.