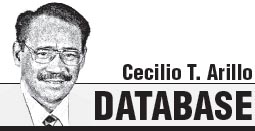 Part three
No plea bargain!
THE New York trial of the sensationalized Racketeer-Influenced and Corrupt Organizations case took all of four months in a cold courtroom with 12 jury members who knew nothing of the lives of the Marcoses, their culture and their dreams.
After President Marcos died on September 28, 1989, the prosecution, when the trial began, attempted to convince Mrs. Marcos to plead guilty to a lesser offense so that she could be convicted and jailed lightly. Perhaps they reckoned that, with President Marcos gone, she would feel forsaken, vulnerable and helpless.
She stood up and told the prosecution:
"No plea bargain! To plead even to a minor malfeasance is to admit guilt, and I know we did not steal. Sacred honor, good name, principles and belief are nonnegotiable. I shall defend myself and this man whose lips are now sealed by death."
The flash of camera lights blinded her eyes, and contraptions recorded the sadness of her face for the whole world to see. The landscape she had drawn about the world, about people and about herself was no longer the landscape before her.
She continued her narration:
"I saw stone, steel and cemented steps leading to dark corridors and darker rooms where you could not see the sun and the sky. I was shedding tears, but I knew I was not crying for myself but for those who had taken away my landscape, perhaps, because they never had one.
"The judge wore black, the lawyers wore black, the marshals wore black and it looked like I was in a funeral parlor, except that there was no dead body. I could see people watching me as though a drama was being played.
"What made me sadder was the thought that they had taken a life, dissected its parts and unleashed them to the highest bidder, mock it as a specimen of humanity's vile, laugh at the dreams you have built, put a price tag on the beautiful that you had given to your world and then call you a racketeer and extravagant.
"But can anyone be more extravagant than nature itself? Or how could you be more extravagant than the landscape in your heart?
"After a while, I felt lonely because Ferdinand, the man they accused, that other half of me, could no longer defend himself.
"My suffering caused me to cough blood, and the prosecution offered me a medical severance to spare me, according to them, of further agony.
"I refused.
"I told them again that more than life, President Marcos and I valued honor.
"I felt helpless as I stood up at the opening of the trial. My only guide was the rosary in my hand. I touched the small crucifix in the bead, held on to it firmly and closed my eyes imagining I was on that cross too and told myself: 'Be brave and courageous, and the truth shall make you free.'
On July 2, 1990, her 61st birthday, the 12-man jury unanimously acquitted her on all counts.
Feeling vindicated, on that day, she walked on bended knees from the portal to the altar of the Saint Patrick Church, thanking God for his quality of justice: No courtroom and no mortal power could ever match.
In this era of "televoting," "telesurvey" and "telepolling," people are still wondering why did they do that to her and President Marcos?
There is a litany of reasons. The prosecution witness, Timothy Khan, provided one, a reason fraught with political, social, economic and national security implications because, at that time, the retention of the American military bases in the Philippines was under negotiation.
Khan testified that the suit was used for political leverage: "Mrs. Aquino said, no prosecution, no bases."
Since 1986 up to the time the Marcoses were exiled to the United States, Mrs. Marcos had been asking what happened to valuable properties and assets belonging to the Republic that were arbitrarily sequestered as "ill-gotten wealth" by agents of the Aquino administration.
The New York office of the Aquino regime put several interesting pieces of arts on the auction block on August 15 and 16, 1986. The sale was held at the Viscount International Hotel in Long Island, New York, through auctioneer Sunrise Galleries. The items were vandalized from the seven-story, 30-room townhouse on 66th Street in Manhattan, New York.
Here are some samples:
A photograph of Mrs. Marcos with Pope John Paul II, listed at $150 to $250, sold for $450;
An oil painting of President Marcos, which was expected to fetch $100 to $150, sold for $400;
A photograph of Mrs. Marcos with President and Mrs. Gerald Ford (priced at $150 to $250);
A photograph of Mrs. Marcos and President Marcos with Mao Tse-Tung (priced at $200 to $300);
A photograph of Mrs. Marcos and President Marcos with Russian dignitaries (priced at $150 to $250);
A photograph of Mrs. Marcos with Lord Mountbatten ($150 to $250);
A rare George III side table, circa 1780, valued at $40,000, sold for $42,500;
A Steinway concert grand piano, valued at $18,000, sold for $26,000;
A George III gilt-wood mirror, circa 1770, valued at $10,000, sold for $35,000;
A pair of George I walnut armchairs, circa 1730, priced at $5,000 to $7,000, sold for $22,000; and
A 4-foot-tall sculptured camel made from seashells, valued at $500 to $700, sold for $2,000.
Why did the Aquino administration conclude that the priceless pictures with Pope John Paul II, Mao Tse-Tung and other dignitaries were "ill-gotten?"
It can be explained that the motive could not only be hatred and vengeance. The Yellows and their inveterate supporters also wanted to take away good memories they cherished and nurtured for the Filipino people. Or maybe they wanted to make the Marcoses scapegoats to hide their greed, graft and plunder.
They sold many more gifts and treasures the Marcoses kept in their private chambers in Malacañang, including 82 Old Masters and 81 boxes of valuables, and those that were on display and had been taken out from the Metropolitan Museum in Manila. They were worth millions of dollars.
To be continued
To reach the writer, e-mail [email protected]