Bing Pimentel and her actor-children Sid Lucero and Max Eigenmann are all set to enter the second-round cycle of locked-in work for their respective new TV series.
Pimentel is part of the main cast of GMA's To Have and To Hold, headlined by Rocco Nacino and Carla Abellana.
"I am happy to be working again despite the new normal in the work landscape for local TV. I am doubly glad that my children and I are all working for GMA during this time. It's the first time this has happened in the family, that all three of us are working on our respective new shows for one network. Isn't that great?" she enthused.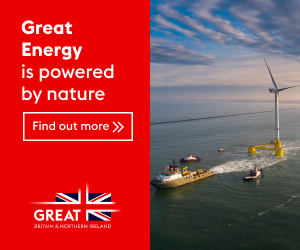 Major adjustments in the home front have had to be made since their schedules overlap and they have to be away from home for long period of time. Pimentel's daughter lives with her including Eigenmann's two young boys Alessandro and Massimo. "We have to really plan since my other son Diego becomes the household head when me and Max are both at work," she volunteered.
But Pimentel is enjoying this new set up of locked-in work at a selected safe location outside the metropolis. "Safety and the health of every one on the set are the primary goals for all productions now. And I perfectly understand the strict protocols being implemented at work. Of course, the end goal is also to come up with a wonderful narrative to share with our viewers who hunger for new, out-of-the-box programs and fresh faces on television."
After many years, Lucero is back on the GMA camp, with a meaty role in the ongoing TV series The World Between Us. "It is nice to be back in GMA. As actors, we have to always be grateful for work, especially during these extraordinary times when life is not as easy as a few years back. We all have to adapt and make major adjustments. We have to care for each other while working, and protect each other from the unseen enemy that threatens our existence and humanity in general."
An internationally recognized actor, having brought honor to the country from festivals in the US and Greece, Lucero says he is happy to be able to work with the likes of Alden Richards, Dina Bonnevie and his "Aunty" Jaclyn Jose. "Their talents are all recognized and to be in one show with them inspires me to always be on my toes, and to always level-up with their acting prowess."
According to Lucero, playing dad to his lovely daughter Halo is his all-time favorite role. He has gotten used to a shared parenting set up with the mother, a former member of the now disbanded all-women music group Heneral Luna. "My daughter is precious. I will do anything and work my butt off just to provide a good life for her. Of course, I also want to give my mom a good life, for taking care of us singlehandedly when my parents separated when we were still kids. She has been our anchor up to this day."
For her part, Max Eigenmann is also thankful that she is back on track and working on her latest GMA drama anthology, Stories from the Heart: Never Say Goodbye. "I play a lesbian in the series," she shared. It's something that is not new to her, having won a CineFilipino acting award for the movie Ned's Project, where she played the role of lover to the lead, the tattoo artist played the highly esteemed Angeli Bayani.
Eigenmann trusts that she will be given the chance to play wonderful roles in shows produced by the GMA Entertainment Group. "I won't mind if they give me roles like the ones played by my Tita Cherie [Gil] a decade or two ago. Ang sarap kaya maging main contravida!"
Bing Pimentel, Sid Lucero and Max Eigenmann are all powerhouse actors. It is just wonderful that all three of them are working on exciting shows for GMA at this time.