LONG before Covid-19 hit our planet, I had wanted to write about the widespread phenomenon spanning K-pop culture and the K-dramas it has spawned, amazed as I was by how it did not spare even the most jaded among my female friends. Not just a few former classmates and colleagues were "afflicted" by it; I was intrigued to note that some respected women journalists—ranging from Gen X'ers to Boomers—had become certified fangirls of a slew of Korean heartthrobs whose names I can't even pronounce.
To name a few avowed K-drama and K-pop journalists, there's grief counsellor and columnist Cathy Sanchez Babao, lifestyle editor Millet Martinez Mananquil, and former lifestyle editor Thelma Sioson San Juan, whose particular interest lies in the K-pop group BTS which has been dominating the global music scene (this will be the topic of an entirely separate article).
Cathy Babao has been for sometime now urging her readers and friends to watch her favorite K-dramas. "Basically I got hooked because the storytelling is very engaging and unpredictable. KD's don't dumb down the viewers. In fact they educate and open new worlds. They provide a different lens through which we can see life. And they are such excellent stress busters!"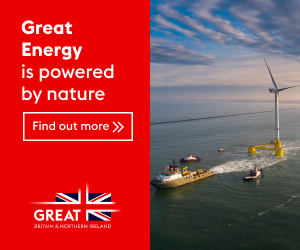 Millet Mananquil summed up her insights on the phenomenon:
"It's not all drama in K-drama. There's love and laughter, yes, but there's also so much Asian history and culture—fragments of our own identity. I realized Filipinos have too long been enslaved by a colonial mentality that made us embrace Hollywood, we've forgotten we have our own Asian soul."
My curiosity was heightened by my first trip to Seoul in April 2019. I was visibly impressed not only by how modern the buildings and how fashionable the people were, but also by how Seoul reminded me of cosmopolitan capitals like Hong Kong and Tokyo. Before then, I had not visualized South Koreans as being ultra sophisticated in their technology, in their lifestyles, and in the way they conducted their businesses. Koreans come to the Philippines to learn English, don't they? So why is their country so much more advanced than ours?
When and how did South Korea manage to catch the world's attention? Obviously, they did it through drama.
Korean dramas are believed to have gained popularity around the time that Korean pop culture or the Korean "wave" was spreading in the 1990's. It was at the onset of that new decade when Korean television experienced vital milestones as technology developed and gave rise to new opportunities.
Coincidentally, Korean entertainment and pop culture also started spreading across Asia and other parts of the world, giving birth to the term "Hallyu" or "the Korean Wave."
Interestingly, the term "Hallyu" was used in an article by Beijing Youth Daily, which acknowledged "that Korean pop music had ignited the Korean pop culture in China."
The Korean wave next landed in Japan when the TV drama series Winter Sonata, which was aired on NHK in 2003, became an instant "mega hit."
Today, "Hallyu" has expanded to include Korean traditions and culture, food, literature and language, creating more and more enthusiasts. And we Filipinos have likewise been struck! Why else would the country's largest telco company hire the lead actor and actress from the wildly popular Netflix Korean series Crash Landing on You to be their foreign endorsers? And why is there a sudden proliferation of Korean restaurants, cosmetic shops, and even Korean general merchandise stores in many parts of the metropolis?
During the pandemic, I was invited by Thelma San Juan to attend an online K-cultural forum aptly entitled "KLOY (Korea Landed On You) sponsored by the Korean Research Center and the University of the Philippines. Thelma was one of the panelists together with Dr. Aldrin Lee, the OIC and Director of the UP Korea Research Center; Eric Paolo Capistrano, Associate Professor in UP Diliman; and a longtime fan and consumer of Korean culture; and another UP professor—Professor Amor Aljibe—who teaches an elective course in UP Diliman entitled, "K-Drama Analysis."
Professor Aljibe shared that from an initial 15 students who had enrolled for the course, her students had ballooned to 300, requiring the creation of three sections. Her classes further expanded when a multitude of fans requested to "audit" (meaning: join the classes without credit). These were composed of housewives, moms, other students, and even other professors who were certified K-drama followers.
This was when she realized, Professor Aljibe said, that it was about time they made K-drama the subject of further research. The course she teaches aims to find out why K-drama series are successful. At the time of the webinar, she mentioned that her students were already busy dissecting 52 episodes.
Reasons for the success of K-dramas
FOR his part, Professor Eric Capistrano proudly confessed that he has been a fan of Korean dramas since 2010. During the past 10 years, he observed that K-dramas had evolved into a riveting form of entertainment and he explains why in the following statements:
1. K-dramas feature new and sometimes disruptive content, citing the series "It's OK to not be OK," which tackles the topic of mental health and how it can be better understood, as an example. (I myself watched this series and admired how they made the issue of mental health quite relatable, especially since their focus was on men's mental health.)
2. K-drama series give fresh and refreshing takes on common themes, naming "Hospital Playlist" as his personal favorite. These are stories of five doctors and their daily lives depicted in a new and refreshing way.
3. Koreans allot a sizeable budget to their drama series and they're also very forward-looking. For this, his example was The King: Eternal Monarch.
4.Another major factor is that they readily transition from one platform and genre to another. Again, he mentioned The King: Eternal Monarch, which moved from television to Netflix, and Backstreet Rookie, a webtoon that became a live action drama and was made available in Netflix and China's livestreaming web site. Different platforms, bigger audiences.
5. It's "a very robust ecosystem" that supports and aggressively promotes K-dramas similar to what they currently do with Korean music talents.
6. Regardless of the wide range of subjects, K-dramas appeal to various audiences. This is brought about by the continuous stream of content that comes from both new talents and seasoned Korean actors. "We see more and more K-pop idols becoming actors and actresses. Plus they have very loyal fan bases that become guaranteed viewers in shows with K-Pop stars."
7. Lastly, they are unstoppable, tirelessly "churning out new dramas." Capistrano said that KBS, one of Korea's biggest networks, has YouTube channels dedicated to specific content, effectively addressing the needs of all audiences.
How then can the Philippines replicate the success of Korea's K-dramas?
I'd like to refer to what my "K-influencer friend" Thelma San Juan has said: "All this did not happen overnight. It's interesting how writing triumphed in the K-dramas. Audiences have been exposed to a high level of content. Their writers are also stars in their own right. They have their own followers."
Thelma asserts that local media would be wise not to ignore this phenomenon. "This pandemic only formalized an audience that was already there. This is clearly a marriage of technology and content and it must be because Korea has tapped technology for human drama. It's what I would call a digital diet."
She goes on to say that the Korea phenomenon is an invasion in the same way that Hollywood was an invasion. "Culture is not an exclusive entity; it's osmosis. To go global is not a choice; we just have to make sure we bring our national identity to the table."
And that is perhaps what we in the creative industry must think about and work for through a long and hard process. We have a bottomless reserve of creative talents in the Philippines and while many of them are being recognized by global award-winning bodies, our creative industry would do extremely better if the government were to lend its wholehearted support, especially during this time of increased consumption of entertainment from our regional neighbors.
Asia is on the global radar now and the Philippines must harness what we already have in terms of our talented scriptwriters, filmmakers, actors, actresses, and the entire media, film, broadcast and communications industries.
"This Korean phenomenon will not end anytime soon," Eric Capistrano affirms. "For every beautiful achievement of Korea, there's a corresponding cost to it and this is what our own government should realize and acknowledge."
PR Matters is a roundtable column by members of the local chapter of the United Kingdom-based International Public Relations Association (Ipra), the world's premiere association for senior communications professionals around the world. Joy Lumawig-Buensalido is the President and CEO of Buensalido & Associates Public Relations.
PR Matters is devoting a special column each month to answer our readers' questions about public relations. Please send your questions or comments to askipraphil@gmail.com.