OMG. This is an expression one commonly uses to express awe, surprise, gratitude and joy—and sometimes even dismay and disappointment. I'd like to believe it's our instant way of "talking" to God.
I purposely mentioned God in a previous column titled "Lessons From the Pandemic," which related how this global health crisis has made many of us stronger and more resilient, traits that we now manifest in pleasantly unexpected ways. To use a communications term, we have "reconnected" with God and are increasingly turning to Him because of the fear and anxiety engendered by the challenges we currently face. "Oh my God" or "Oh God" is what we are wont to say.
During times like this, we are also able to dip into vast reserves of goodwill and generosity. Many people have become kinder, more compassionate, and more appreciative of what they have. More important, a lot of us have turned to prayers and deepened our faith in our Almighty Father who is stronger than the deadliest virus. We trust that in God's time, a cure or a vaccine for Covid-19 will be found and we can all put this nightmare behind us.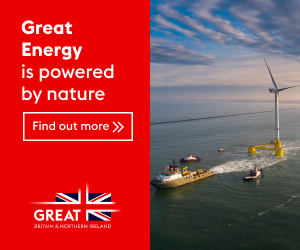 One fine example of a dear friend and colleague who spent much of her time during the lockdown to write about all her personal thoughts about God is Frances Yu, a marketing expert, motivational speaker, and prolific writer who has produced a series of books called Take a Moment. Her first was titled Finding God in our Everyday Lives and was launched in Amazon Kindle books. Her latest is called Faith in the Workplace which is what I'm writing about here.
Frances' essays are short, easy to read, and very inspirational but what struck me most about her second title was how sincerely and naturally she wrote and drew from her own experiences.
I first met Frances when she was vice president for Marketing of Rustan's Supermarket and Shopwise, which engaged our agency to handle their publicity and PR. We worked together for more than 10 years during which I witnessed how intelligent, driven, and passionate she was about achieving excellence and success.
That was also the time when Frances displayed a keen sense of competitiveness. Never one to back down from any challenge, she spared no efforts to produce the best campaigns. This was the Frances who both impressed and held me in awe.
But after turning 50 recently, Frances has not only mellowed beautifully but has also become a deeply spiritual person. She seems to have sublimated her intensity and ardor into a new relationship with God. In her book, she describes her old self as this: "I was an unbearable boss and colleague. I was a perfectionist. I would berate my staff publicly and make them feel stupid. No one wanted to get into a public argument with me as my tongue was very sharp and I could intimidate most people."
I was one of a fortunate handful who managed to work well with Frances so that long after we ceased our business relationship as client and agency, she and I remained friends and kept in touch through lunches, text messages, and occasional chats to consult each other about various matters.
Then came one day when I was most pleasantly surprised to learn that Frances had joined our parish and had become an active member of the St. James Renewal Movement where she eventually became head of the Teaching Ministry. I was extremely happy for her because she was just as committed and active as she had been when she was in marketing. I even heard her share her personal story during one of the Church Life in the Spirit seminars and that's when I witnessed a spiritually evolved woman. This was a new Frances that I appreciated even more. And I was secretly so proud of her.
Is it possible for someone to be fiercely competitive and still follow God's rules? How does one share all her experiences in a book that is real and practical yet unworldly? The answers unfold in the stories, lessons, and experiences of Frances Yu.
The Take a Moment book series is meant to provoke thought and reflection, and draw the mind and heart to find God in our daily, ordinary lives. These books offer simple, short yet very substantial insights from a woman who found faith when she was not looking. A most relevant book during these times, Faith in the Workplace should help readers take a look at themselves, their values, and their spirituality.
More important, in the context of this pandemic, we are urged to cultivate our spirituality and are challenged to bring God not only to our homes and families, but also to our place of work—and on a broader level, even to our engagements in social media, recreation, politics, and the country.
When Frances asked me to write a brief review of the book, here's what I came up with:
Faith in the Workplace is a timely and honest waker-upper to anyone who thinks that every accomplishment he achieves in the workplace is his own. Take it from prominent achiever Frances Yu who worked extremely hard to build a successful career only to realize one day that she had lost everything she deemed valuable. Her life had crumbled overnight but when her conversion began, she discovered true success.
This book is a personal narrative of her life journey and how she invited God into her life. It's not at all forced or over emotional the way some conversion stories go. When she talks about vices and the deadly sins in the workplace, one senses that she has seen and experienced most of it. Yet in the same vein, she humbly reveals how she found blessings, a sense of fulfillment, the joy of serving others, and how it is to be human. Her faith is what makes her writing authentic and inspiring because she has lived it herself.
All you need is to take a moment to grasp what Frances has to share in her two books. If Frances can use her talent to write from her heart and soul, each one of us, at the very least, might be led by her words and experience to think and pray and perhaps be also inspired to accomplish our personal reconnection with our faith. And that's something we all need to do during these troubled times. To take a moment and find God not only in the workplace, but anywhere we are. And only then can we genuinely pray, Oh My God, and offer our prayers not only for ourselves but for all those who need these more.
Finding God in our Everyday Lives and Faith in the Workplace will be available starting August 22. Those who are interested to get copies of the books may visit the website takeamoment.com.ph or email francesyu2004@yahoo.com.
PR Matters is a roundtable column by members of the local chapter of the United Kingdom-based International Public Relations Association (Ipra), the world's premier association for senior communications professionals around the world. Joy Lumawig-Buensalido is the President and CEO of Buensalido & Associates Public Relations.
PR Matters is devoting a special column each month to answer our readers' questions about public relations. Please send your questions or comments to askipraphil@gmail.com.