---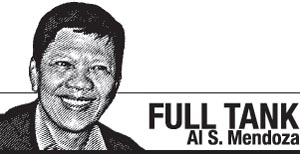 FROM our transport officials: Only "roadworthy" jeepneys will be allowed back in Metro Manila roads. But the so-called king of the road, sidelined by the coronavirus since mid-March, was hardly seen plying its route since Monday (June 29).
"Most of our old routes had been given to the buses," complained Zeny Maranan, the spirited president of Fejodap (Federation of Jeepney Operators and Drivers Association of the Philippines). "That's why we could hardly find passengers anymore." The brave souls that harnessed their jeepneys this week had meager income as well, given that the jeepney's capacity had been reduced to 30 percent in obedience to the physical distancing protocol for health reasons.
In short, earnings had been drastically cut and could barely buy food on the table for the jeepney driver's family after a day's toil on the road.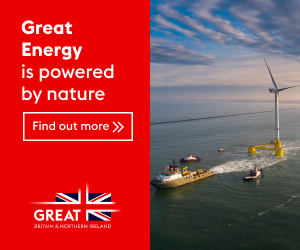 What is meant by "roadworthy" again?
The authorities did not elaborate.
But common sense tells us, of course, that for a jeepney to be roadworthy, it must be in tip-top condition. Meaning, it doesn't get stalled at all. Also, a jeepney is roadworthy if it is not a smoke-belcher, clean from both inside and outside, and it runs smoothly on clatter-free suspensions and shock absorbers.
In short, it must perform like brand-new at all times.
But the "roadworthy" pitch came into being only amid the pandemic, giving rise to old fears by jeepney operators and drivers about the government's seeming scheme to phase out the vintage World War II relic.
Thus, to be "unroadworthy" could be reason to yank out old jeepneys.
Weren't buses, taxis and UV Express modes favored over jeepneys when public utility vehicles were allowed to ply again?
And look, before Covid-19 struck, wasn't there a government move to strictly implement a jeepney modernization plan that will introduce air-conditioned jeepneys in a veiled bid to erase the old, rickety jeepneys from the face of the Earth?
The plan, hatched almost three years ago, has difficulty getting off the ground mainly because it is a bit costly. The modern jeepney costs no less than a million bucks! Lack of information dissemination also muddled the issue.
The Filipino psyche is, the jeepney driver/owner would rather that he drives his old ride than trade it for the modern one because loans are just too much to pay every end of the month.
Add the sudden pandemic assault and our government factotums were caught napping and thrown in disarray. When crisis-caused hunger stalks the land, the people pounce protocols almost aimlessly like a boxer cornered against the ropes.
Toyota's 'Kinto One'
FROM ownership to "usership."
That is Toyota's next generation spin on vehicle acquisition called "Kinto One."
Offered by Toyota's TFS (Toyota Financial Services), Kinto One allows customers to own a Toyota model for three or four years with no down payment required.
The monthly subscription covers vehicle registration, annual comprehensive insurance and regular periodic and preventive maintenance.
At the end of the lease term, the customer simply returns the vehicle to TFS and, voila!, the deal is over.
"Kinto One is a step closer to realizing Toyota's vision of Mobility for All," said Mr Atsushi Murakami, president of TFS. "We recognize that the next generation Kinto One makes it easy for them."
Available models covered are Vios, Rush, Fortuner and Corolla Altis, said Toyota's Nadinne C. Capistrano. Visit www.facebook.com/kintophilippines for more details.
PEE STOP
Kudos to Isuzu Philippines Corp. (IPC) for continuing to donate PPEs (Personal Protective Equipment) to frontliners against the Covid-19 pandemic. Through its "Isuzu Kasama Mo" campaign, IPC also lent its PUVs, Traviz, Mu-X and D-Max models to government in the anti-virus fight. In addition, IPC will hand out a set of PPEs to the Philippine Coast Guard and Caritas Manila to any buyer of D-MAX, Mu-X, TRAVIZ, N-Series, F-Series, and C and E Series from now until July 31. Every donation will be named on the client's behalf, according to Isuzu's Nora Liquido. Cheers!