---
National Artist for Music Ryan Cayabyab and iconic OPM group Smokey Mountain—Tony Lambino, Shar Santos, Chedi Vergara, Jeffrey Hidalgo, Jason Angangan, James Coronel, Geneva Cruz, and Anna Fegi—reunite today, June 30, for another leg of "#Conservatunes"—World Wide Fund for Nature (WWF) Philippines' livestream fundraising concert series.
"This reunion concert for the benefit of WWF-Philippines has gotten the Smokey Mountain members to team up into different groups. I am excited to see the members from the two batches team up for a Smokey Mountain repertoire which you get to hear differently," Cayabyab shared.
"I am pleased to be part of '#Conservatunes'. I believe that civilian action is needed to help the many pockets of communities who need immediate attention for certain basic needs. I also believe that we are all connected in many ways. Our environment should be everyone's concern and I thank WWF-Philippines for making a valiant effort in helping out and mobilizing the citizens themselves to care for and preserve our planet the best way we can for our future and the generations to come."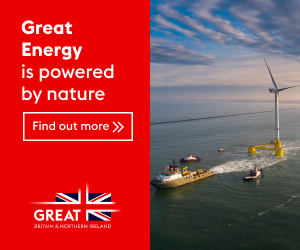 The group aims to raise funds to support the Butanding Interaction Officers (BIO) of Donsol, Sorsogon, whose livelihoods have been affected by the pandemic, and around 200 families in the area also affected by the situation.
Acting as the environmental frontliners of the Municipality of Donsol's whale shark tourism industry, BIOs serve as both tour guides and lifeguards who ensure order and safety for every excursion, guarding both tourists and the rich marine life of the coastal community. Being a host one of the largest aggregations of whale sharks on the planet, tourism in Donsol thrive especially during the summer months—until tours were halted due to the pandemic.
Launched last May 2020, "#Conservatunes" aims to raise awareness for the environment and lend a helping hand to people in need through online concerts headlined by some of the biggest names in the local music scene.
Also helping cap off the concert series for the month of June, which is the Philippine Environmental Month, were Sitti and Princess Velasco on June 27 and South Border and Yasmien Kurdi on June 28.
Stephy Navarrete, WWF-Philippines Individual Donor Program Manager, expressed how the concert series has helped the organization's partner communities.
"We are grateful for all the local acts who have generously lent their talents to support and promote our community fundraising initiatives. Since the first leg of '#Conservatunes', we have been able to raise enough funds to provide rainwater harvesting tanks for the coastal barangay of Boca Engano and Donsol, and to give solar lights to 200 fisherfolk families in the Burias and Ticao Islands. Hopefully, we get to cap off the month of June on a good note so we can provide food assistance to over 200 families and buy new livelihood equipment for the 50 whale shark protectors in Donsol," Navarrete shares.
"We are targeting the turnover of the solar lights to happen within July, local travel guidelines permitting; same case for the food assistance and livelihood aid for Donsol. If travel guidelines and weather conditions also permit us, we are targeting to build the water tanks as soon as September."
WWF-Philippines is set to hold more online concerts in the months to come. More information is available at WWF-Philippines' official social media pages.