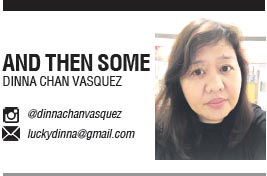 THE skin is the body's largest organ. It is actually your body's first line of defense against the sun's rays and other harmful factors, which include pathogens, viruses and bacteria.
In the past few months, everyone has been talking about a strong immune system. I read somewhere that when your immune system is OK, your skin should be doing well, too. But when you have immunity problems, skin can be prone to hypersensitivity and other problems. That makes a lot of sense to me.
When your body lacks nourishment, the result is dull skin that shows signs of premature aging. The skin could also have breakouts and symptoms of hypersensitivity.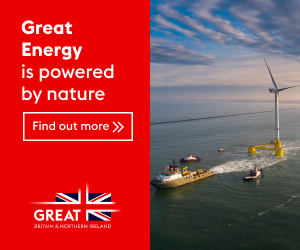 For instance, one of the examples that your immune system is weak is that wounds, even the smallest ones, won't heal easily. You could also be more prone to bacterial infections.
I have so many allergies. I'm allergic to dust and pollens and prequarantine, I had to take an anti-histamine regularly but I haven't had to since late March so I think being indoors has been good for me. Every little things would cause me to break out in a rash before. That hasn't happened in a while.
If your immune system is not strong, your skin could also be vulnerable to breakouts and bacterial infections.
So how do you strengthen your skin's immunity? A good diet rich in nutrients, including vitamin C and zinc, would also help. You should also drink lots of water, be active and get enough sleep.
According to www.dermnetnz.org, the skin's
immune system has elements of the innate (nonspecific) and adaptive (specific) immune systems. Immune cells are in the the epidermis and dermis. The key immune cells in the epidermis are the dermal dendritic cells (langerhans cells) and keratinocytes (skin cells).
There is movement of immune cells between the skin, draining lymph nodes and blood circulation. The skin microorganisms contribute to the stability and consistency of the skin immune system.
Skin immunity allows your skin to resist infections. Aside from being your body's physical barrier, your skin's immune system protects your body from infections, cancer and toxins.
Can you improve your skin's immunity via topicals?
Ultimune Power Infusing Concentrate is the best-selling product in the Shiseido range, with one bottle sold every seven seconds. This preserum has received over 179 beauty awards globally, more than any other product in Shiseido's portfolio in the course of the brand's history. Ultimune Power Infusing Concentrate was developed with an "uncompromising commitment to fortifying the skin's inner defenses."
Ultimune has been improved with Shiseido's proprietary ImuGeneration Technology, a blend of antioxidant-rich reishi mushroom and iris root extracts to strengthen skin, restore firmness and defend against daily damage.
Ultimune Shiseido has the exclusive Ultimune Complex of Bulgarian rose water and yeast extract to protect and strengthen skin against the signs of aging. A blend of gingko biloba leaf extract, shiso and thyme keeps skin looking healthy.
The new Ultimune formula is noncomedogenic, paraben-free and mineral oil-free, and has an improved dewy texture.
In clinical global trials, women who used Ultimune daily saw skin damage reduced by 28 percent within the first week and experienced a 3.5-times higher level of moisture in the skin compared to using a moisturizer alone.
To use, put two pumps of the serum into your palm and pat the product onto your face using your fingertips. I use it after cleansing and applying an essence and before moisturizing.
Shiseido Ultimune is not inexpensive. The price starts at nearly P4,000 for a 30ml bottle but that will already last you a couple of months and for me, it's worth the expense if you are above 30 years old and you can afford it. If you're still not going out, you can check out Shiseido Ultimune at Rustans.com.
To protect your skin, you also need to wear sunscreen. One of my favorites is Cetaphil Sun
Light Gel SPF 50+, which offers complete sun protection and photostable filters for more effective defense from harmful UVA/UVB rays. It is also formulated for both face and body and works for even the most sensitive skin.
Cetaphil, the No. 1 skin-care brand prescribed by dermatologists, offers Cetaphil Sun Light Gel SPF 50+, which has photostable UV filters. It also is dermatologically-tested and -recommended and is free from parabens and fragrances. It is also highly water-resistant. You can wear Cetaphil Sun Light Gel SPF 50+ alone or with makeup because it does not leave a white cast on your face (this is one of my favorite features).
The texture of Cetaphil Sun Light Gel is slightly sticky. If you're going out you can just set it with powder. I love that it's broad spectrum and fragrance-free. I've been using this on and off for about a year and I haven't broken out or experienced skin redness.