---
By Samuel P. Medenilla, Cai U. Ordinario & Tyrone Jasper C. Piad
OVERSEAS Filipino workers (OFWs) are considered modern-day heroes because they save the economy more than once by sending hard-earned cash back to the Philippines, boosting liquidity and consumption.
As host countries grapple with coronavirus disease of 2019 (Covid-19), the tap substantial to gross domestic product at 10 percent, at least may only give drips.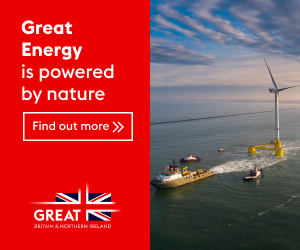 As of Tuesday, the Department of Health (DOH) reported 62,571 OFWs were repatriated this year.
Two-thirds or 42,508 of these returning OFWs were sea-based while the remaining 20,063 are land-based.
Of these returning OFWs, 1,601 have tested positive for Covid-19.
This may be the time for government to give modern-day heroes a lending hand as many OFWs were caught off-guard with the restrictions imposed by host countries to stem the spread of Covid-19.
So says Luther Calderon, leader of nongovernment groups Kabalikat ng Migranteng Pilipino Inc. (Kampi) and the Migrant NGO Forum.
"In my observation, many of the OFWs and their families were unprepared with the abrupt disappearance of their jobs and remittances, which they depended on," Calderon, secretary-general of the Migrant NGO Forum, told the BusinessMirror.
Trade Union Congress of the Philippines (TUCP) Spokesman Alan Tanjusay added that many families of OFWs have relied on remittances for their daily needs.
"Families are not ready for lower remittances so the adjustments in lifestyle and choices will definitely happen," Tanjusay said. "The pressure [on] every OFWs family is greater than the usual."
Strain on system
IN April, the World Bank said global remittances were projected to decline by 20 percent this year due to the economic fallout from governments' measures to address the Covid-19 pandemic.
According to a migration and development brief, remittances to low-income and middle-income countries (LMICs) are also projected to decline by 19.7 percent to $445 billion.
In East Asia and the Pacific, the regional grouping where the Philippines belongs, the World Bank projects remittances to decline by as much as 13 percent this year.
Remittance flows are also expected to fall in Europe and Central Asia at 27.5 percent followed by Sub-Saharan Africa, 23.1 percent; South Asia, 22.1 percent; the Middle East and North Africa, 19.6 percent; and Latin America and the Caribbean, 19.3 percent.
"Quick actions that make it easier to send and receive remittances can provide much-needed support to the lives of migrants and their families," according to Dilip Ratha, lead author of the World Bank brief on remittances. "These include treating remittance services as essential and making them more accessible to migrants."
Affecting OFW ability
THE decline in income of OFWs will significantly affect their ability to send remittances. Ateneo Center for Economic Research and Development (Acerd) Director Alvin P. Ang and Institute for Migration and Development Issues (Imdi) Executive Director Jeremaiah M. Opiniano said this will lead to the steepest decline in remittances in the country's entire migration history.
In an Ateneo de Manila University (ADMU) Policy Brief, Ang and Opiniano estimated around 300,000 OFWs to 400,000 OFWs will be laid off or suffer pay cuts due to state measures against the pandemic.
Ang and Opiniano said this will likely cut remittances from OFWs by 10 to 20 percent or as much as $3 billion to $6 billion. This means remittances could only reach $24 billion to $27 billion this year from $30 billion in 2019.
"These base-to-worst case scenario are significant numbers hitting the economy externally and then internally," Ang and Opiniano said. "With overseas Filipino's remittances fuelling national consumption, we can lose 20 percent to 40 percent of consumption due to the pass-through effect of remittances."
Migration survey
ANG and Opiniano explained in their report their estimates already considered the impact of the decline in oil prices on employment of OFWs. They estimate that if the current trend continues, more Filipinos in the Middle East will be out of jobs or suffer pay—cuts.
Based on the 2018 National Migration Survey of the Philippine Statistics Authority (PSA), majority of Filipinos who work abroad went to the Middle East.
Data showed around 20 percent of all Filipinos who migrated abroad in the past five years we to Saudi Arabia. Another 15 percent went to the United Arab Emirates; 7 percent went to Kuwait; and another 7 percent went to Qatar.
"Many countries are on lockdown and all the oil producers in the Middle East (where nearly half of our OFWs are based) are at risk with falling oil prices. If this price trend continues, the Middle East might be forced to stop oil production and possibly lay off many workers—including Filipinos," Ang and Opiniano said.
Contrarian view
HOWEVER, UniTeller Financial Services Inc. CEO Albert Guerra offers a contrarian view.
"We still believe that even though some of these restrictions and circumstances that have affected the migrants, there is still the opportunity and the need for them to continue supporting their families back home," Guerra said in a recent online forum.
Nonetheless, he admits OFWs face challenges as host countries grapple with the Covid-19 pandemic.
"Today, as we face the enormous disruption brought about by Covid-19 pandemic, migrant workers and their families have become one of the most vulnerable groups…especially as mobility is restricted [and] jobs have been lost amid the economic downturn," the top executive of the US-based remittance processor explained.
Guerra said that the impact of the pandemic might vary depending on the industry, noting that OFWs working in cruise ships and travel sectors could be more affected given the lockdown measures to contain the virus.
In addition, the UniTeller CEO said that construction workers in the Middle East were not safe from the pandemic as well, noting they were "affected very dramatically."
The health sector, on the other hand, might be able to shield some of the ill effects of the economic slump, Guerra added.
Additional pressure
TANJUSAY said the arrival of additional displaced OFWs in the country will put additional pressure on the "already damaged domestic economy" without the necessary government intervention.
The Department of Labor and Employment (DOLE) said it aims to provide additional cash aid as well as livelihood opportunities for the affected OFWs through the Overseas Workers Welfare Administration (OWWA).
OWWA Administrator Hans J. Cacdac said they will need additional government funds for the said initiative, especially since they are also spending for the accommodations and transportation of the returning overseas Filipinos (ROFs) back to their home towns.
Earlier this month, the DOLE said Covid-19 affected the employment of at least 300,000 OFWs.
Under existing government protocols, returning OFWs must first test negative for Covid-19 before they are allowed to go to their home provinces.
With this in mind, TUCP's Partylist in Congress is backing providing funds so concerned government agencies could provide "increased cash assistance for OFWs."
However, Labor Secretary Silvestro Bello III has said that most returning OFWs were unable to comply with the documentary requirement for repatriation.
Once the OFWs arrive, they will be tested for Covid-19 and undergo a 15-day facility-based quarantine.
Nearly a quarter of a million OFWs are currently displaced from work due to the pandemic, the labor department said, noting that more than 200,000 of them expressed no interest in returning to the Philippines.
Issues rising
ACCORDING to Guerra, "government subsidies and lifting of lockdowns will hopefully help remittances and lessen the impact [of these measures] to remittances," Guerra added.
The DOLE has already launched a one-time financial assistance program to land-based and sea-based OFWs affected by the pandemic: qualified workers will be given P10,000 each.
On top of job displacement, Guerra said migrant workers could also be stressed out by political unrest in the United States of America.
"The political situation in the US in the past weeks is something that we have look [at] carefully. Hopefully, we will not see an impact," he said.
The death of 46-year-old African-American George Floyd in police custody on May 25 triggered mass demonstrations in several parts of the US.
"As the situation continues to evolve, we are seeing some remittance outlets closing because of some of these demonstrations," Guerra said.
Should this continue and some remittance outlets remain closed, Guerra said remittances from the US might take a hit.
According to the latest data from Bangko Sentral ng Pilipinas (BSP), the majority or 39 percent of overall remittances to the Philippines came from the US. This was followed by Singapore, Saudi Arabia, Japan, United Kingdom, United Arab Emirates, Qatar, Canada, Hong Kong and Korea.
Trials, tribulations
THESE developments, Calderon noted, raised the importance of financial literacy and income savings for OFWs.
This component of the country's reintegration program for OFWs tends to be the least developed.
No less than the OWWA has recognized this deficiency and has made an attempt to address it together with the BSP by launching its Pinansyal na Talino at Kaalaman (PiTaKa, or wallet) program, during the fourth quarter of 2019.
The program aims to minimize the dependence of OFWs and their families to remittances by encouraging them to save or start a business.
Unfortunately, Calderon said the program never really took off.
"After the launching of about four information videos, there was no longer any update about it," the migrant advocate said.
To note, Covid-19 started spreading from China to other countries, which included Philippines, during the first quarter, halting many of government's planned initiative this year.
Yielding to stimulus
OPINIANO, however, noted that there is a chance the decline in OFW remittances this year will be mitigated as other Covid-affected countries launch their own economic stimulus.
"As you may know, countries have unleashed numerous economic stimulus packages for workers and businesses. The pace of these countries' recovery efforts, as well as recovery efforts by their economic or employment sectors, vary by country," Opiniano told the BusinessMirror in an email.
"What government officials can do is continue monitoring the number of those "affected" OFWs," he added.
Many OFWs are also banking on the said packages as they opt to remain in their host countries.
This was apparent from the DOLE report that said at least 200,000 OFWs stayed abroad even after they were temporarily displaced or permanently displaced, as host countries took measures to address the Covid-19 pandemic.
Rejecting pessimism
WHILE remittances could slow down this year, Guerra deemed the World Bank's forecast far-fetched and "aggressively pessimistic."
The World Bank earlier said that remittance flows to the Philippines might slump by 20 percent due to rising unemployment amid the pandemic.
"We are not seeing that," Guerra said.
For a 20-percent dip to become reality, the UniTeller CEO said, a "catastrophe" should happen first. "We just don't those scenarios where the economies continue to be shut down for longer period."
He said, however, that the future of remittance this year was still up in the air.
Its growth or decline will be highly dependent on the economic recovery amid the pandemic, Guerra pointed out.
"We are not that pessimistic but that doesn't mean that we believe that it's gonna be a positive year. It is possible, it could be positive, but again, it depends on how the second half responds," he said.
Offsetting factors
ACCORDING to ING Bank Manila Economist Nicholas Antonio T. Mapa, remittances are likely to contract by 2.5 percent to 6.7 percent this year as more OFWs are expected to be challenged financially amid the pandemic.
He noted that top host countries in terms of remittances flows facing possible recession or zero growth are dampening job prospects for the OFWs as well.
RCBC Chief Economist Michael L. Ricafort, for his part, said that remittances could register nearly zero year-on-year growth or even shrink by at least low single-digit levels beginning March given the current situation.
Still, this can be "offset by some OFWs who could still send money to the Philippines by tapping their savings for the meantime to tide them over during the lockdowns until the restart of the economies in various host countries," he added.
The Central Bank, meanwhile, projects OFW remittances to contract by 5 percent this year. This is a revision of the previous 2-percent growth forecast.
Not waning
IN the past 10 years, personal and cash remittances have been growing steadily at 5.8 percent on average, computation based on data from the Central Bank showed.
"OFW remittances have consistently grown over the past 10 years due to the continued growth in OFW deployment, especially in the Middle East and in other Asian countries that have the biggest demand for OFWs," Ricafort explained.
He noted that the Philippines is among the biggest suppliers of nurses and seafarers—accounting for at least 20 percent and 20 percent to 25 percent, respectively—across the world.
"Over the years, deployment of OFWs has also been diversified to include more countries around the world, especially those outside the traditionally biggest host countries, thereby partly helping the sustained growth in OFW remittances in recent years," he added.
In fact, Ricafort said, overseas remittances to the Philippines have consistently been the fourth largest in the world after India, China and Mexico. These remittances have been reaching at least $30 billion annually in the recent years, he noted.
Escalation since 2009
LAST year, personal remittances grew by 3.9 percent to $33.47 billion on the back of a surge in money transfers from land-based workers with work contracts of year or more. Cash remittances climbed by 4.1 percent to $30.13 billion the same year.
Personal remittances in 2019 accounted for 9.3 percent of gross domestic product and 7.8 percent of gross national income.
In 2019, personal remittances had grown by 75.43 percent since it registered $19.08 billion in 2009.
OFW remittances peaked in 2013 in terms of percentage growth with 8.6 percent in the past decade. Money sent home from abroad tallied $25.37 billion at the time, higher from $23.35 billion the previous year, which helped in boosting consumer spending.
In March 2020, personal remittances from overseas Filipinos declined by 5.2 percent to $2.80 billion registered a year ago for the same month. The latest figure brought total remittances for the first quarter to $8.22 billion, which is slightly better than the $8.10 billion booked for the same period last year.
Basic Needs
REMITTANCE-DEPENDENT families are likely to cut back on expenses and prioritize on basic needs during this pandemic should migrant workers find it hard to send money home.
The potential decrease in remittances could truly impact these families, especially because the majority or 77 percent of the respondents from four countries said the money they received enabled them to pay essential costs, according to Uniteller's study.
Without these remittances, they could have not been able to.
In the Philippines, 77 percent of the respondents—almost the same level in Vietnam—shared the same sentiment. Over 80 percent agreed as well in India and Indonesia.
Meanwhile, 82 percent of the respondents in the countries surveyed on average said that the remittance improved "significantly" their quality of life.
The Philippines, under this category, recorded the least affirmative response at 71 percent. Vietnam registered 74 percent; India, 88 percent; and Indonesia, 95 percent.
Noel Cristal, Uniteller's head of Asia business development, said that the families would probably "zoom" their budget spending to food, medicine, clothing and education only. Other unnecessary expenses will be scrapped, he added.
He, however, stressed that this could still be a case-to-case basis depending on the financial position of the families.
More resilient
HAVING the money to transfer and device to facilitate the transaction are not enough, Guerra said, noting that the receiving end should be prepared as well.
"Digital remittances not only require digital products and users having smartphone or internet connection," he explained. "It also requires a bank account or financial service where the workers receive their salaries. I think that continues to be a challenge."
This is where financial inclusion comes into the picture. Guerra emphasized that it was necessary as well to fully benefit from the electronic money transfers.
According to the BSP's Financial Inclusion Survey in 2017, only 22.6 percent or 22.8 million Filipinos have a bank account.
The Bangko Sentral recently rolled out a roadmap aimed at having 70 percent of the Filipino adult population be financially included by 2023. The BSP targets to increase digital retail transactions by 50 percent in the same period.
BSP Governor Benjamin E. Diokno recently said that financial technology, or fintech, could help bring the Philippines to the new digital economy amid the pandemic.
"Fintechs are uniquely positioned to support the country's bid to shape a new economy that is more resilient, inclusive and technology-enabled," he said.