Part Two
The disruptive but innovative nature of today's young professionals—the ones in their 20s to 30s—is pretty much alive in almost every industry today. Here in the Philippines, their expanding presence in real estate has made the industry more dynamic and exciting.
Last week, I wrote about The Final Pitch, the country's first and only business reality show, where entrepreneur contestants pitch their businesses to an esteemed panel of investor-judges who are looking to own a piece of their companies.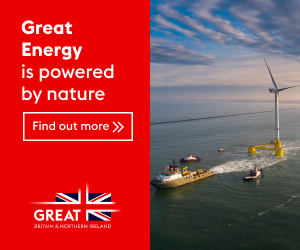 I was tapped to be a mentor in the show's upcoming fifth season, which will have the theme: "Real Estate and Livable Cities." This is the first time since its inception that the show will focus on pitches confined to a particular theme.
As one of the mentors in the show, I will be coaching the contestants as they prepare their business proposals, their final pitches, which they will present to the investor-judges who are looking to invest in the best proposal they will find.
These young and vibrant judges are themselves making a difference in Philippine business. For an environment that is dominated by businessmen in their 50s upward, these five young investors are the ones helping bring fresh, innovative ideas to the table. And in the show's fifth season, they will use their diverse expertise in finding new business ideas to elevate real estate and develop livable cities.
Meet 'The Final Pitch's' new investor-judges
The show's new investor-judges are a mix of businessmen, property developers, and corporate leaders who were chosen for their role not only in real estate but in creating cities that are progressive and livable.
The five were formally introduced by the show's host John Aguilar in a press conference in Makati recently. They are: Jet Yu, founder and managing director of Prime Philippines and a returning judge; Victor Consunji, CEO of Victor Consunji Development Corp.; George Royeca, chief transport advocate for Angkas; Cesar Wee, president of Community Developers Inc.; and Cary Lagdameo, CEO of Damosa Land Inc.
Interestingly, these men belong in the same age bracket—with Jet as the youngest at 29 years old. But just like many of their peers, these young businessmen wear many different hats. For instance, Victor Consunji, while being a real-estate mogul, is also a fitness connoisseur, a seasoned athlete and an adventurer. He is also known as the very first Filipino to run the North Pole Marathon.
In turn, George Royeca has been making waves the past three years with his advocacy for inclusive mobility as convenor of Transport Watch and his work in providing commuters with an efficient way of beating metropolitan traffic through Angkas.
New ideas to improve the quality of life
While the new contestants of the show are yet to be announced, I am certain that there's going to be loads of exciting pitches this season. However, not all of them will come to life—at least, not with the help of The Final Pitch's investors. The past seasons showed how some projects, despite their potential, were not successful in piquing the investor-judges' interest.
The simple reason for this is that certain investor-judges are looking for specific kinds of proposals for specific projects that they have in mind. And because this season of The Final Pitch focuses on real estate and livable cities, the judges who are passionate about the industry shared their ideas on what they're looking to invest in.
For one thing, investor-judge Cesar Wee's Community Developers Inc. is looking for key cities that can be developed. According to the company's COO Carson Chua, who stood in during the launch for Cesar, "If there are pitches of other cities that are progressive and they have potential properties for house and lot and condo developments, we are keen on looking into those opportunities."
Victor, on the other hand, placed importance on projects that can improve lives. "We live in a very challenging country at the moment. We have congestion problems, we have political issues," Victor said. "We have quality-of-life challenges that I would like to see addressed by a fresh batch of entrepreneurs. If they can present these ideas and prove to me that we can improve quality of life, then I'm all for it," Victor added.
The other investor-judges, in turn, aim to look for how technology can help in developing smart, livable cities. George said, "If there is a way for us to techify to improve the quality of life in our cities, then that's what I'm looking for."
George also demystified the allure and status of putting up a start-up by emphasizing that creating a start-up business is hard work.
Cary also aims to push for technology in real estate, said, "New technologies actually relate to making cities smart, so we are looking to integrate new technologies into our master plan especially in the mixed-use projects."
Returning investor-judge Jet Yu also aims to focus on property technology during the show's run. "The proptech industry in the Philippines, in Southeast Asia is still very young," Jet stressed. "There's still a lot of room for growth. As a millennial myself, me and my team have at least a deep understanding of the technology space."
The Philippine real-estate outlook
According to Victor himself, the real-estate industry can be hard and unforgiving. Therefore, as all investor-judges agree, when it comes to pitching business ideas, guts is glory. No ifs and buts about it.
However, all judges agree that The Final Pitch can definitely help these entrepreneur contestants in elevating real estate and creating more livable cities in the next few years. As George said, "We're rich in problems and challenges. And for me, that is the best place to be in. We have a lot of problems that we can solve, and because we are able to solve these problems, there are huge and lucrative opportunities that we can hopefully tap with The Final Pitch."
For his part, Jet recalled, "I remember way back 2014, there was news that in 2015 the Philippine real estate will have an oversupply of residential condominiums. Again, here we are in 2019, and we still continue to see the growth of real-estate condominiums all over Metro Manila. And now, it is also spreading to outside Metro Manila."
He added, "I think within the next couple of years we will still see bright spots in the Philippine real-estate industry across all local sectors—residential, office, industrial and the retail sector."
Indeed, despite the challenges that the real-estate industry constantly face, we are seeing a silver lining in the local property sector as challenging circumstances also come with countless opportunities for disruption, innovation, enhancement, and, eventually, growth. On its fifth season, The Final Pitch aims to be an important factor in tapping such opportunities.
The Final Pitch Season 5 begins filming this month and will start airing in March of 2020 on CNN Philippines. To pitch your property, solution or startup, log on to thefinalpitch.ph/application. Deadline for submission is November 8, 2019.
Produced by Streetpark Productions, The Final Pitch airs Sundays at 8 p.m., with replays every Monday at 9:30 p.m. and Saturdays 1 p.m. on CNN Philippines.