ACCESSIBLE 24 hours a day, seven days a week, 365 days a year, most Loc&Stor 24/7 branches are equipped with seven sizes of storage units to accommodate different needs. The smallest unit can contain up to eight balikbayan boxes, while jumbo-size units are capable of storing contents of a 20-ft container or up to 180 balikbayan boxes.
For corporate or business-store owners, most Loc&Stor 24/7 facilities feature an elevated loading dock that can fit up to two 40-ft shipping containers. Companies that store inventory can easily upsize or downsize a unit as their needs change.
With priority on safety and security, only owners and authorized representatives can access stored possessions using PIN codes that arm and disarm the unit alarms. All locks are electronically logged in, as well, so the system will notify owners via e-mail if units have been opened.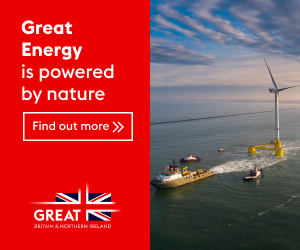 Located in guarded, gated and flood-free compounds, Loc&Stor 24/7 facilities are equipped with high-definition CCTV cameras with night vision, fire alarms, smoke detectors and sprinkler systems. For added convenience of its storers, parking space is available inside the compound of facilities.
Also, Loc&Stor 24/7 has released two compelling branded short films The Secret and One Night Only directed by award-winning director Chris Cahilig, featuring stories of family love, loss, heartache and new beginnings.
Moving on from the passing of someone we love is never easy—not when there is so much to miss and look back to. But The Secret shows a way to help ease the heartache…through the memories our loved ones left behind.
In this moving short film, Loc&Stor 24/7 shares the story of a family still aching from the loss of the father and head of the household. The teenage children, mystified about their mother's late hours coming home, start worrying about her whereabouts. Suspecting the worst, they fear that she has "moved on" so soon after their father's death.
As they conspire to follow her one night, they discover their mother's "secret"—her nightly "dates" with their father at a Loc&Stor 24/7 storage unit that contains the family's treasured possessions. Scenes from the past move them to tears, but this time, both mom and kids agree that they can always go somewhere to keep their love for their father alive.
The Secret teaches us that while we need to move on from personal loss, there will always be our cherished memories to comfort us—and Loc&Stor 24/7 to keep those memories safe.
On the other hand, One Night Only is a light and quirky story of millennial love that gets nearly nipped in the bud. A girl and boy have fun on a blind date, a potential coupling sparked by the strong attraction between them. However, the girl's messy home turns off the young man, leaving the girl to wonder what she could have done wrong. Her best friend gently admonishes her about decluttering her place and helps bring her stuff to a Loc&Stor 24/7 storage unit. In the end, the girl "frees up" her home for "The One."
Crafted to appeal to the young generation, One Night Only suggests that while first impressions make or break a relationship, two people can find new beginnings when given a chance.
In The Secret and One Night Only, Loc&Stor 24/7 is highlighted as a world-class self-storage facility that offers secure and professionally managed storage units for rent.
Short films One Night Only and The Secret can be accessed at https://www.locnstor247.com/blog/videos/.
For inquiries on rental fees and other vital information, visit www.locnstor247.com, or connect through social media on Facebook, Instagram and Twitter.