ALL eyes are on GMA's latest leading man Jeric Gonzales as his star shines brighter and brighter.
His new show Magkaagaw has just been launched and the numbers from the ratings race are very positive, making Gonzales and everyone involved in the production very happy. The new series pairs him with Klea Pineda, whom he has worked with in the show Ika-5 Utos, a program that had a successful run from 2018 to early 2019.
It has been seven long years since he bagged the grand prize for Protégé in 2012, the star search contest of his home studio but his big breaks are just coming in one by one this year.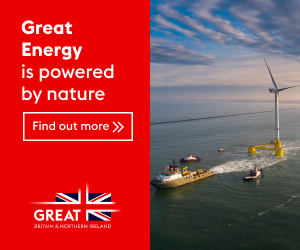 "I am just thankful that I have the gift of patience. Seven years is a long time, I know, but I guess I have to slowly build my foundation in this business which I always wanted to be part of. I'm just glad that I am not and have never been a quitter," he said.
Gonzales, who holds a degree in nursing, told us he believes in destiny. "If it's meant to be, it will unravel naturally. Doors will be opened. People will be sent to your life to open these doors and give you the breaks. You just have to have faith in yourself and be consistently grateful and show your appreciation to these people who never gave up on you."
It was through a pageant in his home province that Gonzales was first discovered. Talent manager Archie Ilagan spotted the then-very young Gonzales as he strutted his stuff in the Ginoong Laguna pageant where he bagged runner-up honors. Ilagan was also the reason why ABS-CBN's Bea Alonzo is now a big star after he discovered her in another hometown pageant when Alonzo was still in her teens.
"Jeric used to be very shy but he already had the x-factor which just needed to be developed and enhanced further. He is also very pleasant and has remained so grounded even with all these good breaks that are coming his way. He has worked very hard and his spirit never waned. I am just happy he has finally started to reap the fruits of his hard work and perseverance," enthused Ilagan, who together with GMA Artist Center is working to make sure Gonzales treads the right path to stardom.
Gonzales maneuvered his way to the top by absorbing all the skills and lessons along the way through shows like Destiny Rose, Kambal Karibal, Pari Koy and Strawberry Lane. "He was never in a hurry to be a big star. Jeric was not afraid to take those important baby steps," remarked Joe Barrameda, a personal publicist and one of Gonzales's most ardent supporters. A few weeks ago, Gonzales bagged his very first acting award—the Best Single Performance by an Actor at the Star TV Awards.
And as hot as his most improved physique is now, Gonzales just scored an endorsement with Bench, a leading fashion retail brand that has branches worldwide. "I am very fortunate that Bench has taken notice of me and gave me this big blessing. There are days when I cannot believe I am the one in those huge billboards when I travel to and from work."
Gonzales has hurdled a lot of trials through the years, and he has kept his head up high and his faith stronger than ever. The 27-year-old continues to work hard to make his dreams come true. We are quite confident that very soon, if he plays his cards right, we will see him reap the rewards for his works on the big screen, too.