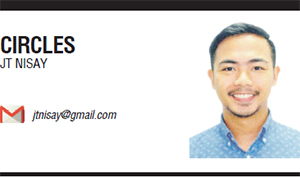 "I'm fascinated by stairs," said visual artist Christina Quisumbing Ramilo, stating the only perceptible thought in her ongoing solo exhibition that deals with nothing obvious.
Ramilo showcases in the "artist-run" gallery of MO_Space in BGC her manifold maquettes of stairs. In one corner of the space are two made from cement, stacked on top of each other, building a base for another built from wood. Across it is a table of cement with eight more models on top and a ladder for legs below.
Scattered all around are more versions in varying shapes and materials. Veiled in the commonality of the object, however, in the everyday-ness of stairs as a basic structure encountered daily, are its complexities that transcend the temporal.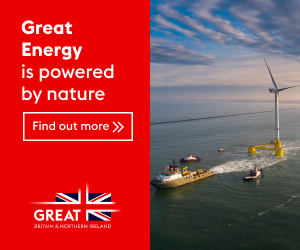 "Stairs symbolize possibilities," the artist said. "Where you want to go, not just physically, but the many aspects of where you want to go."
Presenting subjects in a new light is a staple of Ramilo's art. She considers herself as an arranger and maker of objects, stripping a subject of connotations and reorienting it with minimal adjustments to draw entirely new perceptions.
The same approach is applied with stairs in flight, Ramilo's first solo show at MO_Space that opened over the weekend and is on view until November 17.
"A lot of the pieces here are actually the same. But when the orientation is changed, everything follows," she said, pointing to one particular set of similar models, with one bursting in pink paint and another appearing flat in cement gray.
Ramilo also based a number of stairs from her travels and few ideas she wanted to explore, such as the association of stairs with divinity.
In one work, the artist recreated the "feeling" of the sacred Catholic site of Scala Santa in Rome. Also called the Holy Stairs, the set of 28 steps is said to have been ascended by Jesus Christ on his way to be tried by Pontius Pilate.
Other pieces are inspired by the temple stairs of Prambanan and Borobudur in Indonesia. Ramilo had asked why these structures always go up? Thus, she created one that goes down, just as how Puebloans accessed kivas, or underground sites of spiritual ceremonies.
"Going up supposedly takes you to the next level, but that's not always the case," she said. "The same goes for going down, which doesn't always mean bad."
Ramilo also went biblical with a take on the Tower of Babel. She researched about the structure and left out only the stairs. Peculiar to the piece is the absence of concrete steps. In its place serving as step boards is light, illuminated from within the stairs.
"I'm just toying with the many ideas of space and worship," Ramilo said. "Something profound, something divine, from such a basic form."