Dear PR Matters,
I recently came back from a short holiday and was overwhelmed to find my inbox swamped with e-mails that I may have to take a vacation sorting through.
My work in a corporate marketing company puts me in constant touch with business associates, colleagues in the organization, as well as customers, and I can get up 100 e-mails a day. Of course, I also get my share of spam messages.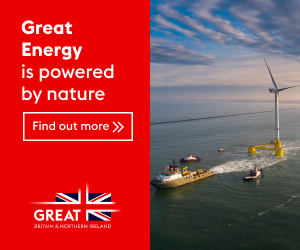 It would be very helpful to me if you can share some tips on how I can better manage my inbox.
Sincerely,
Terry C.
Dear Terry,
Happy Easter! Your letter comes just in time for Easter, which in countries with four seasons signals spring. Traditionally, this beautiful time of the year when the snow clears up and flowers start to bloom is also the best time to do what they call spring cleaning.
And that's what Mary Squillace of The Muse suggests in her Inc.com article "10 Simple Ways to Spring Clean Your Inbox."
First of all, Terry, my colleagues and I would like you to know that you are not alone. This is a dilemma we all share between "sifting through spam, crafting the right responses and keeping taps on the messages that require follow-up." This is not easy when you receive about 100 messages daily, many of which are business related and require a response.
In her article, Squillace said "staying on top of your inbox can feel like a job like itself." That is why she consulted professionals who share with us the secret to efficient, organized inboxes.
Here are 10 tips on how to give your inbox "a little KonMari love:"
1 Keep only e-mails requiring immediate action in your inbox. "Most days, my e-mail box has fewer than 25 messages in it," said Leigh Ann Newman, a senior program manager at an international government consulting firm. "This is intentional. I want to be able to open my inbox and immediately see what is most urgent and requiring a response."
Newman, who receives over 100 e-mails, many of which are urgent and involve high managers every day, said that in 2008, she had the opportunity to start from scratch when her company changed to a new e-mail system during an acquisition.
"It was like spring cleaning my inbox," she said.
2 Create a 'Waiting Folder' for action-pending e-mails. So, where do e-mails go if not your inbox? Darcy Miller, a workplace expert and founder of Pin and Pivot, was for so many years barraged with more than 150 mails a day.
Creating a waiting folder for e-mails that require action from someone else before you can respond eased her inbox distress.
"That way, those e-mails aren't junking up you inbox, and it's a great place to look each day or week to remind you of what projects are still pending," she said.
3 Make subfolders or labels for your new BFF. Squillace said that "across the board, inbox mavens recommend an easy to decode subfolder or label system." Nate Masterson, CEO of Maple Holistics, estimates he gets upwards of 250 e-mails some days, so organization is paramount.
"E-mails are your friend," he advised. "Use them to group together important e-mail chains, so when you need to look at something for reference, you can do so easily."
4 Set Inbox rules or filters. Many e-mail providers allow you to set up inbox rules or filters that will take action for you and help you quickly categorize e-mails.
Rachel Neil, CEO of the Carex Consulting Gro, takes advantage of Outlook's role functions to help her keep her inbox clutter to the minimum.
"I have rules set up that put e-mails into different folders, color code and prioritize based on sender," she said. Then at the end of the day, she'll quickly scan for anything she may have missed.
5 Use your calendar to track e-mails that require follow-up. When she receives an e-mail that requires not only an immediate response, but also some sort of follow-up action, Newman recommends adding them to the calendar.
Using Microsoft Outlook (you can also do this in Gmail), "I move the e-mail to a designated subfolder and put a reminder on my calendar that includes the folder location and the date when follow-up is required."
6 Don't let junk mail languish in your inbox. David Siksnans, founder and CEO of Printful, uses a three-strike rule for promotional e-mails and newsletters. The third time he deletes a newsletter or promo e-mail from a specific sender, he unsubscribes from the list.
7 Create templates for your go-to responses. If you find yourself sending the same e-mail response over and over again, you may benefit from keeping some stock responses in your drafts that you can easily reuse.
Betsy Fein, president of Professional Organizing Co. Clutterbusters, has frequently asked questions that can be addressed with locked and loaded responses.
"I have pre-written e-mails that I can tweak. I send out to e-mails that ask the same questions like 'Tell me about your services' or 'How do I set up an appointment.'"
8 Set aside time blocks for checking e-mail. David Mitroff, a business consultant, recommended that "people start out with three different half-hour blocks a day to read through and respond to their e-mails, and keep their inbox closed the rest of the day and adjust as necessary from there."
In addition, Justin Lavelle, chief communications officer of BeenVerified, recommended setting aside time once a week for inbox maintenance. "Chose a time each week to maintain your inbox and get organized," he suggested. "Sweep away the irrelevant, archive the complete and prioritize the to-do list."
9 Turn off e-mail notifications. Notifications have a way of distracting us from doing what we are currently working on. The solution is simple: Turn off your notifications.
"If you work in time blocks, you will never go more than a couple of hours without seeing your e-mails," Miller said.
10 Squeeze in mindless e-mail tasks during downtime. Use your downtime—a coffee break, while on the commute—to do quick inbox cleanups.
"Lots of messages I receive don't require direct action," said Ben Taylor, founder of HomeworkingClub.com. "Spam can be deleted, other things can be filed, and you can deal with plenty of these just while you are in a two-minute supermarket queue."
PR Matters is a roundtable column by members of the local chapter of the United Kingdom-based International Public Relations Association (Ipra), the world's premier association for senior professionals around the world. Millie Dizon, the senior vice president for Marketing and Communications of SM, is the former local chairman.
We are devoting a special column each month to answer the reader's questions about public relations. Please send your comments and questions to askipraphil@gmail.com.
Image credits: WWW.FREEPIK.COM