IN an organization, a stakeholder is a member of "groups without whose support the organization would cease to exist." The word was first used in a 1963 internal memorandum at the Stanford Research Institute. The theory was later developed and championed by R. Edward Freeman in the 1980s. Since then, it has gained wide acceptance in business practice: PR, corporate governance, corporate social responsibility (CSR) or social impact communication. Any action taken by any organization might affect those people who are linked with them in sectors like children, parents and other publics that impact the organization's operation.
One hugely important stakeholder group for many PR programs are children, and one strategic platform that is used to reach out to them is television. Indeed, TV is a critical access point any brand, personality, or company can utilize to connect to children. To do that effectively, you need to have a full understanding of their TV habits and consumption—data that are inadequate, or if there are, would need updating.
NCCT/FEU Partnership
Insufficient data on children's media behavior pushed the National Council for Children's Television in partnership with the Far Eastern University (FEU) Manila to pursue a study on "The Filipino Child and Media: Media Consumption, Parental Mediation and Classroom Performance." As media platforms continue to diversify, NCCT saw the need to explore children's behavior not only on their interface with television, but on their social-media usage and video-gaming engagement as well; how these impact their classroom performance, and determine how parents monitor or mediate their children's media usage.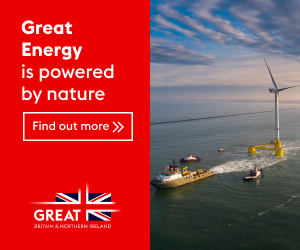 In the Philippines, watching television is a staple in most households, many of which have access to at least one television and a substantial number have more than one way to access to watch TV programs of their choice. They can connect through cable, streaming, or replays uploaded to the Internet or social networking sites.
Four years ago, children were reported to spend an average of three hours during week days and an average of six hours during weekends watching television. This may not seem a large portion of the children's daily activity, but with the continuous advancement of technology and the increasing curiosity of children in exploring other media platforms like the Internet—which can be used for online viewing, social media and video gaming—their media consumption has increased.
The issue
The research project focused on the involvement of parents in their children's media consumption and the influence of parental mediation relative to their classroom performance. It aimed to identify the contents of the media consumed by children, their schedule and amount of exposure for viewing and online gaming, and their motivations for consuming media; mediation styles parents use in monitoring their children's media consumption and why do they use such styles; how media consumption influences children's overall well-being and classroom performance; and the challenges and risks parents and children face with regards to media consumption and media content.
Methodology
The nationwide research was conducted among Grades 1 to 6 schoolchildren, ages 5 to 14 years old from public and private schools, excluding out-of-school youth and students enrolled in the Special Education Curriculum from September to December 2018. It had a total of 2,203 respondents: 1,007 pupils, 1,007 parents and 189 teacher-advisers from Luzon, the Visayas, Mindanao and NCR. It covered both urban and rural areas with high media consumption.
Topline results
Grades 1 to 3 pupils on average watch TV for less than an hour during weekdays and less than two hours during weekends, while Grades 4 to 6 watch TV for an average of three hours during weekdays and almost six hours during weekends. Children still watch television on weekdays; however, usual peak time is at 5 p.m. to 8 p.m., the prime time on Philippine television. The majority of the respondents watch television as a family activity or a form of bonding. The most often types of programs they watch together are action, drama and romance, variety shows, and news. Interestingly, children watch cartoons almost always by themselves, as parents see cartoons as less harmful than teleseryes or movies.
Children generally use social media for communication and socialization, most commonly with relatives and classmates. Both public and private schoolteachers encourage their students to use social media where group chats are common, and where the teachers would usually post special announcements like assignments, projects, school events and group activities.
Content of media use
On average, Filipino schoolchildren now watch less TV and spend more hours using gadgets to watch YouTube videos, Facebook and playing video games. The types of programs parents and children usually view together contain heavy themes on violence, death, sex, extramarital affairs, drugs and revenge. Some parents expressed there are too few child-friendly programs available on free TV unlike in the past years when kids can watch educational programs in the morning or early afternoon.
Parents understand that children are now being drawn to online media and video gaming. There is also an increased interest in popular YouTubers or Vloggers, which children follow, idolize and imitate. Most of the content of the famous vloggers include challenge videos, pranks, game and product reviews and tutorials. Cheat tutorials are also popular among child gamers. While parents are aware of the dangers and risks of media, majority do not orient their children, least setup online security on social networking sites.
For older kids in Grades 4 to 6, the most popular type of game is Role-Playing Games (RPG) that are usually violent battle games played online and interactively with chatrooms. They allow for conversations with actual players who cuss and use foul language. A few of them also admitted playing adult-games like Summertime Saga, a sex-oriented simulation game on their mobile phones. While it is a practice for some parents to watch TV with their children, the kids are unsupervised in their use of social media and video games. The only restriction is the number of hours a child may spend on social media and video games especially during schooldays, which is one to two hours. Nonetheless, some kids reported finding ways to play for extended hours: in school during recess, and before and beyond bedtime.
Kids no longer play outdoors since some parents feel that it is no longer safe. The latter feels that it is safer to play video games or watch YouTube rather than playing outdoors where they can be physically threatened or even abducted.
Motivations for media use
Younger children primarily use media for entertainment and for keeping up with family members and friends. When children grow older, their range of interest in using social media widens, and many would use media as an avenue for finding new friends, keeping up to date with personalities, and even searching for potential partners. Parents would let their children use media as a form of early "teacher" and oftentimes as a distraction especially for working parents or housewives. Some parents see media as a reward for achievement, when children do well in school or in extracurricular activities. Thus, children would see gadgets and media almost always in a positive light because it is associated with achievement.
5 Domains affected by media consumption
1. Cognitive domain. The most prominent impact of media can be seen on children's academic performance. Media is found to have helped enrich learning via DIY tutorials, curriculum-based programs or games, and improved life skills like life hacks. Media also play a great role in the development of language and expressions among children, although both positive and negative expressions can be learned through media through curse words, jargons and misuse of medical terms.
2. Psychological domain. Virtual images are associated with reality, thus inducing conditioned fear and trauma-related symptoms like as seeing the images in real life, and emotions like nightmares, and tantrums. Overexposure to gang, especially to violent games, lead to less empathy and desensitization toward violent images or scenarios.
3. Behavioral domain. Children easily learn new behaviors from the television, social media and video games. Even without reinforcement, children can easily copy behaviors—positive or negative. They are, likewise, influenced by popular personalities in shaping their attitudes and reactions through simple observation. Overexposure to media, especially video games, may lead to addiction. On instances where children are restricted from playing video games, certain negative behaviors are accumulated: moodiness, destructive reactions and unresponsiveness.
4. Social domain. When children become disengaged with the real world, they become loners in real life, and are disintegrating with their relationships. They become trapped in their own virtual world, and would often not join family discussions, meals or activities.
5. Health domain. Impaired senses of sight and hearing are greatly associated with gaming addiction. When one becomes too focused on gaming, a child may become sleep deprived, and forget to eat or stay clean, leading to malnutrition and non-hygienic patterns. If intervention is not done early, this may lead to psychosomatic symptoms: tics, dizziness and seizures.
Given the research results, there's a need for digital media and information literacy for teachers, children and their recent study point at the numerous adverse impacts of video gaming and exposure to age inappropriate media content. It echoed the suggestion of children and parents to have more child-friendly media content, stricter regulation of "piso-net" Internet cafés, and engage family into more social activities like sports, outdoor activities and other bonding moments with relatives.
PR Matters is a roundtable column by members of the local chapter of the United Kingdom-based International Public Relations Association (Ipra), the world's premier organization for PR professionals around the world. Bong R. Osorio is a communications consultant of ABS-CBN Corp., SkyCable, Dentsu-Aegis Network and government projects among others, after retiring as vice president and head of the Corporate Communications Division of ABS-CBN.
We are devoting a special column each month to answer our readers' questions about public relations. Please send your questions or comments to askipraphil@gmail.com.