Pistachio is one of my favorite ingredients to use in desserts, particularly chocolate. There is something to the distinct flavor and color of pistachio that makes it a joy to work with. The use of crushed pistachios is what gives the top of my mille-feuille its color. But because I'm also particular about texture, I added Rice Krispies and Almond Flakes to the mix. Rice Krispies, in particular, give a very loud crunch, and in combination with the Almond Flakes really gives an intense nutty flavor.
MOIST CHOCOLATE CAKE BASE
INGREDIENTS: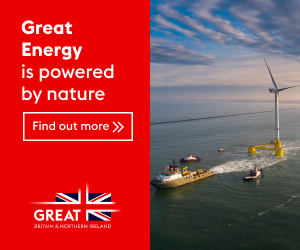 2 cups sugar
1 3/4 all-purpose flour
3/4 cup cocoa powder
1 1/2 tsp baking soda
1 1/2 tsp baking powder
1 tsp salt
2 pcs eggs
1 cup milk
1/2 cup veg oil
2 tsp vanilla
1 cup boiling water
PROCEDURE:
1. Heat oven to 180˚C/350˚F. Grease and flour 8×11 inch jelly roll pan.
2. Stir together sugar, flour, cocoa, baking soda and powder and salt. Add eggs, milk, oil and vanilla; beat on medium speed for two minutes. Stir in boiling water (batter will be thin). Pour batter evenly into prepared pans. Bake for 40 to 50 minutes.
CGOCOLATE GANACHE
INGREDIENTS:
250 g dark chocolate
250 ml cream
1/2 cup rice crispies
1/2 cup almond flakes
1/4 cup pistachio nuts
2 tbsp glucose
PROCEDURE:
1. Finely chop the chocolate and place in a bowl. Heat the cream in a saucepan until simmering and pour it over the chocolate; stir until smooth then add rice crispies, almonds flakes, pistachio nut and glucose then freeze about 30 minutes.
CHOCOLATE MOUSSE
INGREDIENTS:
150 g chocolate
2 cups whipping cream
PROCEDURE:
1. Chop the chocolate and place it in a bowl; melt over a slowly simmering bain-marie until the temperature reaches approximately 45˚C on a cooking thermometer. Beat the cream until firm peaks cling to the whisk. Whisking quickly, add about one-third of the whipped cream to the hot chocolate. Pour the mixture over the remaining cream and fold in gently with the whisk or a spatula to evenly blend the ingredients.
FOR CARAMEL
345 g cream
200 g milk
15 g vanilla extract
70 g glucose
280 g sugar
70 g butter
1.3 g sea salt
Gelatine mixture:
7 g gelatine powder
2 tbsp water
PROCEDURE:
1. Bring the cream, milk and vanilla to boil.
2. Carefully melt the sugar in stages, so no lumps can be formed and the caramel doesn't get burned or bitter.
3. Once the sugar is completely melted, carefully add the boiled cream in stages.
4. Boil the mixture to 110˚C/230˚F.
5. Cool the caramel down to 94˚F and add the butter.
6. Combine the water and gelatin powder and bloom the gelatin. Mix to the caramel and pour in a square container and wait to set.
FOR GELATINE
1. In a large saucepan bring milk and gelatine powder just to simmer moderately in a high heat while stirring then mix the caramel sauce.
2. Cool for about one hour before putting in a chiller.
TO ASSEMBLE:
1. Cut all the components to 11×5 cm. To assemble, put first the cake followed by ganache, mousse and caramel. Dust with green tea matcha on top.