Two weeks ago, in between our singing in church, Wena, my choirmate, whispered to me: "Have you seen the movie The Greatest Showman? OMG, it's so good! It's a musicale and Manny (her husband) who doesn't even like musicales, did research on the music immediately after we left the theater. That's how impressed he was!"
Wena's enthusiastic endorsement was enough reason for me to watch the movie right away. And she was right: The Greatest Showman is an outstanding film with powerfully moving music, not to mention a cast of incredibly gifted actors who could sing as well. The stunning choreography was something else, too.
To say the movie was riveting would be a classic understatement. I've watched it twice so far and I'm inclined to watch it many more times.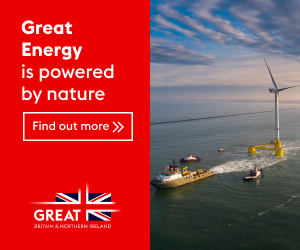 But what kept me enthralled about the movie—apart from its entertainment value—were the lessons to be learned from P.T. Barnum, who many believe was one of the earliest and most brilliant practitioners of public relations.
Yes, The Greatest Showman imparted vital lessons on public relations that I vowed I would write about here. Upon doing my own research, though, I discovered that the PR Daily had earlier ran a similar story and identified nine public relations (PR) and marketing lessons from the hit movie (www.prdaily.com)
Instead of sharing all nine of those lessons, I have selected only four, which I personally believe are the most basic, timeless and relevant to our current PR practice. Then I am contributing two more lessons of my own.
Allow me now to borrow from said article by Michelle Garrett of Garrett Public Relations, who cites the following five lessons—with my own remarks on each one.
Understand the power of PR (and the news)
Barnum recognized that in order for his show to be known, he had to create his own PR (he used flyers and posters to advertise directly to the public and also used sales and marketing to boost ticket sales). He also knew that whatever was published in the newspaper would certainly affect the image of his show, so he befriended a difficult journalist who initially gave it a bad review. Barnum eventually won him over to his side when he adopted the journalist's term "circus" to describe his "unconventional" show.
A lesson to be culled from this is to have patience with the media because once they are convinced that your project or story is worth their while, they can end up as your allies.
Controversy isn't always a bad thing
The movie showed that in the beginning, Barnum's tactics were considered questionable by some sectors, such as the elite and the snobbish rich. The common men on the street likewise called his show "a fake, freakish and a fraud" and relentlessly protested against it.
Barnum used this to his advantage by capitalizing on the eccentricities and curiosities of his actors. He dared to be different and was unfazed by the chaos around him. He thought "out of the box" by looking at the controversy as something positive. In his mind, Barnum adhered to the saying, "There's no such thing as bad publicity." And his sell-out performances were proof of that.
Believe in your product
Whenever my PR agency is faced with a potential client with a product we're not familiar with, our first agenda is to study, evaluate and convince ourselves that this is a good product.
Believing in the product that we are being tasked to promote is a pre-requisite because we can only be proper and credible spokesmen or representatives of this product if we had confidence in it and could sincerely extol its virtues. Today, one must be genuine, authentic and real—and PR must reflect these qualities in its campaigns.
P.T. Barnum's products were out of this world and right from the start, he knew he was introducing a concept that had never been done before. But since he firmly believed that people were looking for something new and unusual, he persisted and kept his faith that his circus would draw attention sooner or later. Determination and consistent belief in his products led to his success.
Take inspiration from everyday experiences
PR practitioners always have to be creative. Whenever I am asked how to develop one's creativity, I always say, "You don't have to think or imagine or stray too far from your own daily experiences. You could draw ideas from episodes that transpire in your own home, or from situations you chance upon on the streets or from real life conversations you happen to make or hear from various people.
Some of the best and most creative ideas for movies, songs, advertising and even public relations campaigns were gleaned from what appear to be commonplace occurrences in their creators' lives. Inspiration could come while one is in the shower, or attending a funeral service, or even just dining in a new restaurant.
In fact, The Greatest Showman depicts how a young Barnum was visibly touched by a simple act of kindness by a person with a disfigured face. This was what struck his young mind: creatures like the kind-hearted freak deserve a chance to gain acceptance and to make a difference in life. This eventually became Barnum's master plan for his greatest shows. When his own little daughters advised him to improve his shows by being less static, and that he should put more life into them, he took their seemingly innocent advice and employed a collection of odd-looking people that he visualized would arouse curiosity and interest from the public.
The PR lesson here is that you must build upon a good idea by being open to suggestions. And when you think your idea is worth pursuing, you must be prepared to fight for it against all odds.
The next two lessons are my personal take from the movie.
Always be imaginative, creative and positive—and chase after your dreams with a passion
This, for me, was what contributed to Barnum's success. He was constantly imagining and dreaming that he could rise above his circumstances. He wanted to be more than just a tailor's son and he was driven and ambitious enough to realize that dream—of getting his girl, his dream home and his dream future. He passionately pursued it and won, sometimes at a price. Still, his passion fueled his dreams to become a most successful marketing man.
One can never have a monopoly of talents or skills, so be open to partnerships and collaboration
Barnum was clearly a talented man who had novel ideas and a consuming passion to succeed. However, he was aware that he didn't have the right connections and lacked the refinement and social graces that were necessary in those days for him to get into the right circles. So he did the next best thing. He looked for someone who could provide him with what he lacked, who had the stature and the last name that he could never achieve and shared his vision with this man.
With his persuasive powers, he found the perfect partner whom he took care of until the end, even risking his own life to save him from possible death.
Theirs was a distinct example of loyalty and fidelity in a partnership, and of a collaboration that endured through the years. And that, I assume, was how Barnum and Bailey Circus was born.
Everyone I know who has seen The Greatest Showman loved it, too. What I personally found priceless about the movie was that it depicted how a man who was initially a notorious promoter of hoaxes would later make clever use of his skills in public relations to forge a great business partnership and promote the "greatest show on earth."
In the beginning, P.T. Barnum may have been motivated by enterprise, money, ambition and greed, but in the end, he simply became a man who would inspire with his own life lessons.
The movie aptly ends with one of his best quotations:
"The noblest art is that of making others happy." —P.T. Barnum
If you haven't seen the movie yet, catch it wherever it is still showing or get a copy of the film for your personal viewing.
PR Matters is a roundtable column by members of the local chapter of the UK-based International Public Relations Association, the world's premiere association for senior communications professionals around the world. Joy Lumawig-Buensalido is the President and CEO of Buensalido & Associates Public Relations.
PR Matters is devoting a special column each month to answer our readers' questions about public relations. Please send your questions or comments to askipraphil@gmail.com.