What used to be an Irish Pub with mostly expats as loyal clients, Woodman's Head is now a full- fledged restaurant pub catering to all nationalities from all walks of life.
And now there's more: The bar recently positioned itself to be the house of rock in the heart of Makati City. Targeting the millennials, the music and gig lovers and everybody who rocks, Woodman's Head recently launched itself to be The House of Rock Makati with live performances weekly from the country's roster of established, upcoming and indie rock performers. The official launch on January 10 saw the high energy performances by The Youth, Bonifacio Republic, Philippine Violator and Pusakal.
Along with the new vision and direction for the bar, Woodman's Head also introduced its new menu offerings for the public. No less than in-house Chef Merck "Punk" Alvarez personally prepared his signature vegan-vegetarian specialties and the resto's up-and-coming to-crave for dishes and signature veggie drinks. Yes, you read it right. The bar is offering healthy selection for the customers to choose from.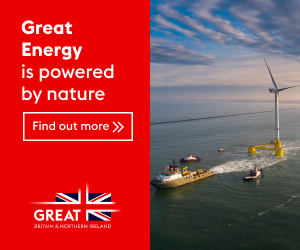 Chef Punk is vegetarian himself and has years of experience as vegan-vegetarian chef under his cap. He is currently Woodman's vegan-vegetarian cook chef artist and, at the same time its media-events director. If his name and photo sounds and look familiar, that's because Alvarez has made his presence felt all over the metro for the past several years appearing in the popular late night shows, the Jojo All the Way and the Medyo Late Night Show of with Jojo A. of versatile host Jojo Alejar, where he earned his moniker Punk. On the side, he is film/MTV actor and talent coordinator for various projects in movies and music videos. In his free time, he also dabbles as location shoot manager and production supervisor and as event director and producer.
Partnering with Chef Punk to rev up the new image of the bar are equally seasoned personalities in the food and restaurant business: Adrianne Liwanag as corporate chef and kitchen consultant and Joel Abani, operations manager, who's also the over-all in charge for Woodman's bar.
Liwanag has over 12 colorful years as chef in Manila, Dubai and Africa. Prior to his Woodman's assignment, he was assigned in a cruise ship for seven years mastering modern classic and fusion cuisine.
Meanwhile, Abani who started his career as a waiter, also has an international exposure prior to managing Woodman's. He stayed in Brunei Darussalam for two years before joining the bar for his current post.
A good mix of personalities and skills mean an exciting gastronomic journey for Woodman's. The BusinessMirror team was lucky to have the trio when we visited the bar. Chef Punk showcased his veggie numbers while Liwanag featured his fusion and modern classic expertise. Serving as the closing remark for the hearty meal are the refreshing fruit drinks of Abani:  the Secret of Youth (a delightful blend of lettuce and apple), Carrot Shake, and Java Choco.
Image credits: Faye Pablo