NOW that the holiday season is in full swing, the thought of gift-giving comes to mind and with it, the dreaded prospect of encountering traffic—on the road and inside retail hubs—to shop for all the folks in our gift list. Although the festive Yuletide displays at huge mall chains are incessant reminders about embarking on our holiday shopping, most of us have yet to earnestly jump-start this annual to-do.
In my book Pinoy Manners now available at select branches of National Book store and Fully Booked, there is a chapter, called "The Cheerful Giver," where I wrote "Having been in the public-relations business for more than two decades, gift giving has become a 'delightful chore' for me. It is something that I truly enjoy doing, just as I enjoy shopping for myself and my family."
Here, let me answer a few often-asked questions about gift giving: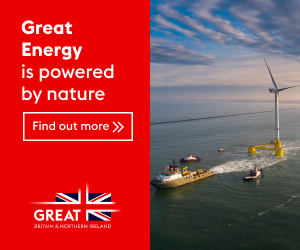 What gifts should I give my boss who already has everything? Should I even give him a gift?
"For people who are perennially stumped when buying gifts for others, a basic guideline is: Would you want the gift for yourself? Is it something you would like to eat, wear or use yourself?" (Pinoy Manners 2017)
Go personal
THIS is the best—and only way—for you to decide what gift to give bosses or clients that you feel have everything they need in life. Think of something they might be happy to get—or something that even you will like. Yes, you, because if you absolutely have no idea about what their preferences are, you couldn't go wrong going with a gift that would put a smile on your own face, could you?
Not your garden-variety edible gifts
DO you know where to go when you need a kakanin fix, such as authentic suman sa lihiya or the yummiest pichi-pichi or the most insanely delicious sapin-sapin that may be had without needing to go all the way to Malabon?
You would if you were the type who trolls Facebook for sites that inveterate foodies recommend to people on a perpetual food craving.
Or do you have a tita who whips up the creamiest homemade cheese-pimento spread that your finicky friends swear by?
Maybe you have a neighbor who spends hours making jalea de ube, painstakingly churning the butter-laced ube mixture the old-fashioned way?
Now, I personally know someone who bakes malunggay pan de sal from scratch, freezes and packs these in boxes, and gives them away as gifts. She encloses a "how-to" for thawing and reheating, but forgets to "warn" recipients about how the heady aroma of the tastiest pan de sal on the planet can turn them into pan de sal junkies at first bite.
Trust me, even your most picky clients or bosses will find stuff like these irresistible. They might even ask you for referrals.
More practical gifts
HEALTHY snacks are surefire people pleasers. Here are a few suggestions:
Canned or packaged snacks like nuts, almonds or cashews.
Take-anywhere snacks like dates, biscuits, crackers, dried mangoes or dried local fruits.
Fresh fruits like mangoes, apples, oranges, grapes and, yes, bananas because they're healthy. A basket of fruits is always a welcome gift.
Be creative
IF you prefer to stay on the safe side of "personal," I recommend that you be creative with your choices.
If your boss is a coffee drinker, send him a pack of his favorite coffee beans with a cheery personal note and a statement tee that says, "You're a cool boss" or in today's hip language, "More werpa to my lodi!"—but only if you mean it.
Got a lady boss who loves to take selfies? Give her a framed or printed version of her best photos on Facebook.
Give services and the gift of fun and laughter
IF you happen to have a generous budget for gifts, I suggest giving people—who have everything—the gift of leisure or a relaxing time with their families.
These may include a "staycation" or a weekend stay in a cozy boutique hotel (I suggest the Henry Hotel in Pasay) or a relaxing spa or massage in a fine resort—services they can choose to avail themselves of at their own time.
I have a client who likes to watch stand-up comedy shows and another one who loves movies. Why not give them tickets to a sell-out show like Jokoy (Jokoy.com) or Jon Santos whose shows are always hilarious.
A thoughtful friend once gifted me with an external hard drive containing hundreds of movies—old classics and new titles—and all seasons of America's top TV series. A certified couch potato and binge-watcher, she said it would take me countless weekends to finish even if I like stepping out with my husband.
What more lasting gift can beat that? Well, a Netflix account would be cool!
If you don't have the spirit of giving, don't give!
GIFT-GIVING should be a gratifying thing for the giver. Knowing that I put a smile on someone's face with a thoughtfully conceived gift gives me quite a serotonin boost so that I can't imagine gifting someone out of a sheer sense of duty. If at some point in your life you no longer derive pleasure from gift giving, you may stop doing it.
Perhaps, you can send a group e-mail saying: "Dear friends, I'm sorry but I am not in a position to give gifts this season because I have opted to donate a substantial amount of cash to my parish church [or to the homeless or to your personal charity] this year." You don't even have to explain why if you don't feel like it.
You can candidly suggest, "If you were planning to give me a gift, you may choose not to and I truly won't mind. Enjoy this happy and blessed season!"
Your office squad will also understand if you simply decide to bring a pretty cake or a box of ensaymadas or a big platter of home-cooked pasta for everyone to enjoy days before your office Christmas party. Just happily announce to them: "This is my Christmas treat for all of you! Don't expect anything else, okay?"
Longtime coworkers especially will appreciate your candor and honesty.
I wish to show my gratitude to people who give me business and to people I work with on seasonal projects even just on this once-a-year occasion. However, I'm not familiar with their hobbies or interests and their tastes in clothes, accessories, books, etc. so what's a good guideline to use?
Corporate giveaways or gifts like umbrellas, calendars or planners with your company logo are standard gifts that you can give, but if you want to make a personal impact or create a good impression, think about what will make them remember you whenever they see or use your gift.
Books are always good gifts because they're food for the mind, plus they say it's a present that you can open again and again.
If your recipient is a health buff, give them a whole 30 book to start them off on a new idea of eating.
A wellness kit containing all the essentials for common ailments or emergencies would also do. Don't forget the fever pills, pain relievers, medicines for stomach aches or dizziness, gauze, Band Aid or plaster for cuts, antiseptics, antibiotic ointments, cotton balls, a small bottle of alcohol, hot- and cold-gel bags, and some healing ointments for shoulder and back pains.
Then greet them with a chirpy Merry Christmas and wish them "good health and a happy new year."
 PR Matters is a roundtable column by members of the local chapter of the United Kingdom-based International Public Relations Association, the world's premier association for senior-communications professionals around the world. Joy Lumawig-Buensalido is the president and CEO of Buensalido & Associates Public Relations.
 PR Matters is devoting a special column each month to answer our readers' questions about public relations. Please send your questions or comments to askipraphil@gmail.com.
Image credits: pixabay.com