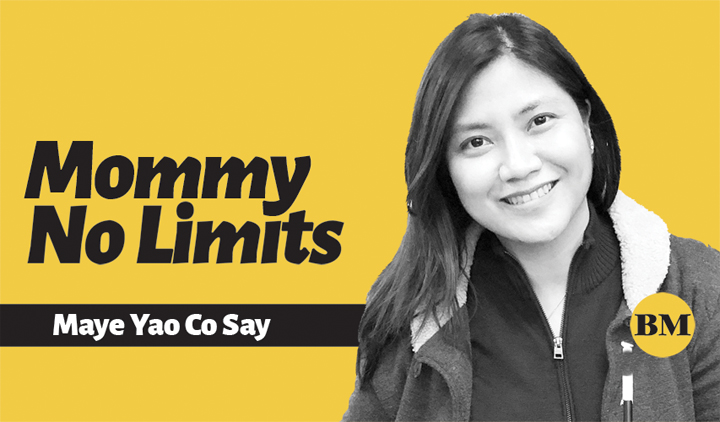 WE just celebrated Chinese New Year a few days ago. Every year, I spend this time celebrating with my family and our dearest family friends from The Yin and Yang Shop of Harmony.
Feng shui is part of my Chinese culture growing up. My Chinese name, which means "Double Rose," was given to me by a Chinese monk who mastered in feng shui. He also gave the Chinese names of both my children.
In feng shui, each person has a specific " " (8 characters) that defines one's lifelong "luck", both good and bad. Based on this, I guess one can say that one is born with a specific luck. It made me think of a question my children would ask me: If I actually believed in luck, and how a recent experience of my daughter made me see an "expanded" view of luck.
My daughter recently participated in the 2022 Southeast Asia Fencing Federation Championships. A few months leading to this competition, she was not in full shape because she needed to prioritize keeping her 4.5 GPA [Grade Point Average] and was preparing a lot for her university applications next year. When she found out in December that this major competition was coming up and Christmas break started, she devoted her whole break to training. She ended up winning two golds for our country—one gold medal for Women's Cadet Individual and another gold medal for Women's Junior Team.
I have always had these five basic principles and beliefs about luck:
1. Luck begins at birth and in thought. I believe the blessing of our birth is the beginning of our luck. I have always told my children that they were born lucky.
2. Luck is the view from our own lenses. Beyond optimism, luck is the eyes of relativity that's always in our control. It's our choice to spot luck or miss it. I have shared to my children to actively be aware of the opportunities life presents to them. I recently advised my son that although it seems easier to say no and stay in our comfort zone, one must fight that urge and grab the challenge ahead. When he suddenly got nominated for class president this year, even though he felt really shy, he still delivered a good speech and ended up being elected.
3. Luck is the recognition of known wants. Luck can only be present if there is a self-awareness of wants. It is difficult to experience luck if we don't know what we value. I have also instilled in my children valuable and intangible wants, such as learning, the feeling of being supported, or just recognizing something that truly makes you smile.
4. Luck multiplies with gratitude. I always believe life sees our gratitude. The more we thank
life, the more life shares us things to be grateful for.
As both of my children experience their own wins, I am prouder that they give utmost respect and gratitude to their teachers and coaches. It is fun to hear Meagan think of how she wants to provide a better future for her coach when she already has the means to.
5. Luck is a gift we can also give. I believe the point of receiving luck is being able to share it. Good thoughts beget good thoughts. I am also glad that my children share their honed knowledge to their peers. My daughter loves to tutor math to her friends. Lately, Meagan just launched a youth-led movement called Vote4Youth. She would like to do her part in building hope through voter education as early as the grade school level.
I often would hear that a person can be lucky in one aspect, but not in another. My daughter has always had many goals. I would often be amazed at how her vision map has expanded since she first did this when she was in Grade 8. More than this, facts would also show that she was not a natural in many of the things she excels in today. Through the years, she would cry to me at times asking why she was not a natural in things she wanted to be good at. As a mom, I sometimes am tempted to advise her to choose easier battles. But when I see her passion in pursuing her love for calculus now, even when math was difficult for her in first grade; or analyzing her every bout in fencing even when she was told two years ago that she would never make it in this sport; or since she was Grade 9, asking me what could be done for the Philippines to become as great as our Asian neighbors; I realize that the luck that we expect to be natural and innate, can also be latent and slowly discovered in our lives. I thank my daughter for leading me to realize that as much as luck may seem providential, it is our strong will and good heart that usher in our "bestest" of luck.
Congratulations, Meagan and Marcus, for making the Philippines proud. Thank you also for giving our family such a great opportunity to support and spend time with each other.
Happy Chinese New Year, everyone.