Images courtesy of Escuela Taller
Intangible culture sounds like a mouthful. With it comes a plethora of images that give flesh to what is abstract as a slow Renaissance and appreciation for all aspects of our history seems to be the distant Polaris to our tiny blue dot.
In its entirety, UNESCO defines cultural heritage as a colorful mélange of what is tangible in maritime transportation, ornate carvings, puppetry, terra cotta, beadwork, paints, and stains from endemic flora, architecture, and pintados, along with the intangible through identities, weaving and patterns, rituals, events, knowledge, local cuisine, and social practices including dance and oral expressions that collectively define us as a people.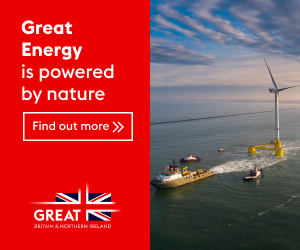 While it is true that aspects of our culture have been built into the bloodstream of our educational system, it is direct exposure to these from our tender years that have given our society a semblance of understanding it.
Naturally, it is not enough. And essentially, understanding it is not as simple as we think.
To start, we need to look at how cultural influences have diversified what is indigenous, and how these led to various manifestations of lifestyle changes.
For example, with Austronesian building traditions and the materials used in the builds, this meant expanding and evolving the lowly nipa into a long house that turned into a bahay na bato and then elaborate masonry, which is a morphology of sorts in architectural form.
With it changed, among others, the use of textile and finery, cuisine, and oral tradition, such that developing a firm grasp of intangible culture aids in the much-needed intercultural discourse about the disparate lifestyles resulting therefrom. What is even more significant about intangible cultural heritage is not the cultural manifestations themselves, but the abundance of information and skills that are passed on.
Of course, this transmission requires multiple consistent and creative approaches over time.
In Europe, the 2003 Convention recognized the important role of education as a means to advocate the "appreciation of cultural diversity and of culture's contribution to sustainable development."
Much, much earlier than this was the birthing of the Escualas Taller (workshop schools) in Spain in the 1980s as an initiative of the Instituto Nacional de Empleo (INEM) whose goal it was to help the young get work by training them in skills that would be relevant to historical conservation and construction.
Their success led to the founding of the Agencia Española de Cooperación Internacional para el Desarrollo (Spanish Agency for International Development Cooperation) or AECID, which opened the first school in Leon, Nicaragua (1991).
Almost 20 years and at least 40 workshop schools later, Escuela Taller (ET) de Intramuros was birthed in 2009 under the auspices of the National Commission for Culture and the Arts (NCCA) and the Spanish government through AECID with the parallel support of the Department for Social Welfare and Development (DSWD) and the Technical Education & Skills Development Authority (TESDA) to support our own multipronged approach to guiding assimilation.
Needless to say, its reason for being a technical and vocational project is tied to the abundance of information and skills that are passed on that hold the most economic and social value.
In 2013, Escuela Taller came to be known as Escuela Taller de Filipinas Foundation (ETFFI), a foundation and a stronger and more vocal driving force situated in the walled Manila city.
What the running total of 700 graduates have since learned from the workshops has helped in the conservation of the Malate Church, Paco Park, San Pablo Cathedral (Laguna), the façade of La Loma Church, and Santa Cruz Parish Complex in Maribojoc, Bohol, to name a few.
All this work involving skilled conservations graduates of the ET alongside the professionals who hire them for intensive projects reinforces that it's not rocket science, intangible culture.
Yes, there is a technique involved. Understanding the morphology of the sites in question apart from the availability of the materials to be used to approximate the traditional building of the same structures is a science, after all. But then, it is knowing why we should conserve a specific site that holds more critical importance, especially as we seek to understand how they are relevant to society.
San Agustin Church, historically, is the only building left intact after the destruction of Intramuros in WWII. Imagine what Intramuros would have looked like without any effort to restore or conserve any of the structures there that we see to this day, say, Fort Santiago, which is the oldest Hispanic stone fortress in the country.
Unbeknownst to many, the first fort was named after St. James the Moor-slayer, known by the Spanish as Santiago Matamoros. It was a palisade of logs and earth destroyed in 1574 by Chinese pirate Limahong (Lin Feng) and was rebuilt by the Spanish army using volcanic tuff or adobe between 1589 and 1592.
As of 2014, it is considered a National Treasure.
The fort headquartered the armies of several foreign powers in our history, including the Spanish (1571–1898), the British (1762–1764, during the Seven Years War), the Americans (1898–1946), and the Japanese (1942–1945). By all oral and documented accounts, this means that not only did much blood water the fort's grounds, the same blood fueled Manila, its people, and our evolution as a country.
This is why conservation work is rooted in a deep respect and appreciation for the spirit of the place, and that intangible culture is more than just a collection of stories, music, and art. It is the voice of a people, representing values, beliefs, and experiences, and a way to celebrate the beauty of their culture, while also unifying them.
In difficult times, intangible culture is a source of comfort and strength, a powerful form of expression that provided us with a way to remember the past while also looking forward to the future. In this, all effort to conserve our culture is a testament to the indivisibility of a people from their history.
In the end, it is this indivisibility that sets us apart.
Image credits: Escuela Taller