An independently produced theatre festival featuring short plays successfully returned to the physical setup at a new venue in Makati and even had a partial staging at the Cultural Center of the Philippines.
Eksena PH, a community of theatre artists and creators, recently staged the eighth edition of "Shorts and Briefs" to sold-out performances at the Draper Startup House along Burgos Street in Poblacion. The event showcased eight stories for children, with many of them originally written for children's books.
Family matters and social issues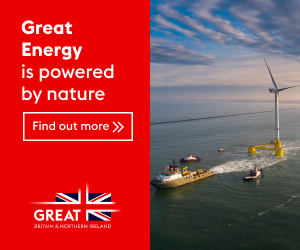 "Tay Nay" directed by storyteller and LGBTQ+ advocate Eluna "EC" Cepeda kicked off the program. Starring Dang Alfonso and Trent Joshua Asuncion, the play is based on Sofia Santiago's "Si Tay Nay," a story that tackles the advantages and disadvantages of being a mother and a father at the same time.
Next, Dustin Celestino adapted for the stage China de Vera's "Palayain ang Aking Inay," about a child whose mother is a political prisoner. The resulting play is "Pag-usapan Natin si Amanda" starring Pamy Villa and Tisha Combong.
Celestino, an experienced playwright yet a newbie stage director, revealed that when he first read China's story, he knew that it was something that he wanted to collaborate with her on. "It was a story about political detainees and how families struggle to cope with this conflict."
Richardson Yadao, a dancer/choreographer at Alice Reyes Dance Philippines, explored the world of storytelling through movement by adapting BJ Crisostomo's unpublished story "Lulu" about a girl (Uriel Villar) and her travails in life.
"It's a privilege to be a part of such a talented group of artists who are very generous and passionate. Learning to share stories through movement alone has been a delightful experience, especially under the guidance of my director," Villar shared, as she also heaped praises for Yadao.
Filmmaker ER Alviz also gave storytelling via live theatre a try by directing and adapting for the stage "Signal No. 3," a story about typhoon preparations and chaos by Dr. Luis Gatmaitan, also known as "Tito Dok." Julius De Vera, Crisostomo Suarez, and Ramon Maraneta III starred in the play.
Another filmmaker, Ryan Termoso, directed the play "Si Aris at si Philip" based on "Si Aris at ang Flying Ipis," an unpublished story of Juan Ekis about an unlikely friendship between a boy (Eugene Angelo Dizon) and a cockroach (Efren Manuel, Jr.). Michael Pangcoy played the father of Aris.
"I did this because I've always thought of myself as a storyteller, and I needed this to give the voices inside of me an outlet," Dizon, who played Aris in the play, revealed.
Another story from "Tito Dok" has been adapted for Shorts and Briefs 8. This time around, former thespian Maco Barredo reimagined "Ang Kuya Kong Zombie," which is about the effects of staying late nights. He turned it into "Mulat" starring Chris Philip Abecia, Kevin Jude Pueblo, and Christine De Vera.
Meanwhile, Mark Boquiren's soon-to-be published "Maria Sibol" about the adventure of a naughty fairy (Monica Stohner) is adapted for the stage by director James Ferrer. Mika Puyat and Issabella Ver alternately provided support to Stohner.
Baguio-based artist-teacher Kath Nobleza wrapped up the program with a stage adaptation of Cheeno Sayuno's "The Missing Blanket" featuring actors from Tanghalang SLU, the official and resident theatre company of Saint Louis University.
The play, which tells the journey of finding the memories of a loving parent, highlighted the acting chops of Juno Nicholia Agtani, Angelika Mia Amor Tapia, Renzo De Vera, and Jocel Fongayao.
From school projects to annual theatre festival
Festival founder and director Karl Alexis Jingco, who hails from Zamboanga and studied Theatre Arts as a scholar at Meridian International (MINT) College, shared that it has "always been a dream to experience performing in theatre or just the thought of performing in a crowd makes him happy."
The idea for the festival started at MINT where he invited "teachers and non-theatre students to direct, retiring professors and first-time performers to act." He also recalled not having a theatre space and lights at that time since the program was just starting. "I am just so very thankful that I was surrounded with teachers that believe in my vision."
Jingco, who is also an alumnus of the CCP Virgin Labfest and whose works revolve around improv and inclusive theater, made sure that all shows of Shorts and Briefs 8 had Filipino Sign Language interpreters Liz Vallesteros and Leah Apuli. "I believe inclusivity is a must in all forms of art and aspects of life."
"I also made sure also that the process of joining the festival is how I want to experience it," he revealed as he recalled his unfortunate experiences before in auditions. "Art should be reachable, and it is," Jingco stressed as he encouraged the public to experience "once in your life how performing arts can make your life exciting and scary and alive."
After its four-weekend run, three of the eight "Shorts and Briefs" plays, namely "Si Aris at si Philip," "Tay Nay," and "The Missing Blanket," were restaged at the CCP Tanghalang Huseng Batute last November 12 as part of BALANGÁW, a colorful festival of performances and arts events for children.
This early, the organizers of Shorts and Briefs have already issued a call for original scripts of plays with a running time of approximately 10 to 15 minutes. They may be in Tagalog, English, or another language or even dialect provided that a Tagalog version is available.
Furthermore, unfinished works or works-in-progress of first-time writers or those without any prestigious awards or prior theater experience are highly preferred. There is no age limit. Interested parties may send their scripts in PDF, MS Word, or Google Docs with their name, contact number, and location via Facebook messenger of Eksena PH.
"There are a lot of possibilities—musicals, original works, special needs performers, collaborations. But we are very sure to start offering inclusive workshops. Singing for non-singers, dancing for non-dancers, playwriting for the first time, and DRAG experience," Jingco rattled off some of their plans for the future.
"The festival is surrounded by kind and generous individuals who make art and create a celebration rather than a competition," he continued. Production manager Steph Estrella, stage manager Felix Tiongson, graphic designer Kevin Matsuyam, ticket manager Rozen Tabaodaja, voiceover talent Jun Ebdane, Cy Galang, Niño Manzano, and interns Aeriel Madriaga, Maui Tacto, and Kirnsten Tolentino from Bulacan State University complete the Shorts and Briefs production team.
"Passion and a whole lot of kindness can make you move forward," the young and active festival director concluded.