Photos courtesy of featured author
At 21, Gwynette Saludes is already a published author of two series with paperback copies and has amassed an online fanbase called Areums that catapulted her to celebrity status. Areum means "beauty" in Korean, and it sums up the young author's journey from a mere reader and writer to a published author in her early 20s.
Her count of published works online and physical copies might tell one that she wanted to be an author, but that's not simply the case.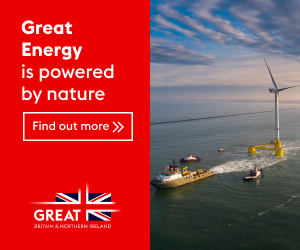 "Writing is just a hobby of mine and I never had plans to take it as a job," Saludes said to Tony&Nick.
She began writing when she was 12 and found a perfect site where she can upload her stories for free. Like many of her peers and even readers at the beginning of the popularity of the internet and online platforms, Saludes turned to Wattpad to read, write and publish her stories.
Her pseudonym in the popular online reading platform is @4reuminct, and she began writing away her preferred genre, romance.
The ongoing University Series is born, with stories that feature students and their romances unfolding in Manila universities, notably along the University Belt, as well as the Ateneo de Manila University (ADMU) and the University of the Philippines in Diliman, Quezon City.
Balancing act
It should not come as a surprise since Saludes is a student herself, who is currently taking up Legal Management at the Ateneo. She previously took up Journalism before finding out that she really wanted to take up law.
"I originally took Journalism at another university, but I decided to pursue Legal Management instead because I am interested more in law," she shared.
Her affinity for both ADMU and the University of Sto. Tomas (UST) stems from having been a student on both campuses. She finds it easier for her to write stories set in familiar locales.
"I studied there for two years and there I also created memories that I wanted to share through my stories," she said of her years spent in UST.
From book to live action
It is also not a surprise that the first book in the series is titled The Rain in España, published in December 2019, and has an obvious reference to UST that's located along España, Manila.
The book is going to be adapted into a 10-episode show that will star some of the recognizable young actors today.
Marco Gallo and Heaven Peralejo have been cast as Kalix and Luna, the well-loved couple who hails from Ateneo and UST.
Saludes is mum about the project but she shared that she was given the decision on the adaptation's "creative matters."
She shared that her story was pitched by her management, O/C Records, and publishing company, Precious Pages Corporation, to entertainment companies in 2021. Viva TV picked it up for adaptation and is scheduled to be released in 2023.
KathNiel series
Apart from publishing stories on Wattpad, Saludes also tried writing a social series. Along España is another young adult romance set in UST written and published as a thread on Twitter.
In this series, Saludes went full-on fangirl mode by writing the protagonists, Avery and Red, with her favorite love team, Kathryn Bernardo and Daniel Padilla, as her inspiration. Not long after, Bernardo herself commented that she likes this series.
It is not the first and last social series inspired by KathNiel, the name of the fans of Bernardo and Padilla.
She followed it up with Mistake, another KathNiel Twitter fan fiction that features the protagonists Ivor and Lily.
"Just being on a university campus inspired me to write stories set in the same universities. I thought that people would love to read stories close to their hearts and they would be able to relate to or maybe look forward to reading," the college student said.
Turning dark
Apart from romance, Saludes has also written dark thrillers through her Assault series.
Two books in this series, namely, Zedvage Assault and Quertige Assault, are published by Precious Pages Corporation.
"It still feels so unreal, but I hope to be able to inspire people," Saludes remarked about her journey as a published author at a young age.
These days, she is taking a break from writing to concentrate on her studies because she is in her final year in college.
With such a busy schedule, how does a college student like her manage her time between school and her writing?
"I manage time by always scheduling my days and only finishing the day by checking all the tasks on my list. I allot time for each activity every week," she shared.
She teased, however, that she has an ongoing story that she might continue writing next year.
After finishing college, will she pursue studying law?
"Honestly, I am not sure anymore. I am putting more options in my life now rather than setting myself on one path," Saludes revealed.
One thing is for sure for Saludes though. She wants her readers to feel different kinds of emotions and empathize with the leads of her stories.
Yes, no surprise there either.