THERE are many reasons why this year's Metro Manila Film Festival (MMFF) looks promising, and this early we can already identify some of the noteworthy performances that might create ripples when the participating movies are finally shown on Christmas day.
Leading character actor Mon Confiado plays the main antagonist in Nanahimik ang Gabi. Known in the industry as an actor who goes deep into his many characters and meticulously prepares for his every new role, Confiado isolated himself in the mountains of Baguio and the untouched forests of Luzon for this prized role.
A few weeks ago, Confiado was awarded Best Supporting Actor by the Society of Philippine Entertainment Editors, an organization that hands out its annual recognition they call the Eddy Awards. He won for his performance in  the 2021 movie Arisaka, produced by Paul Soriano who also gave Confiado a lead role in a new movie, titled The Fisher, set to do the international festival rounds in 2023.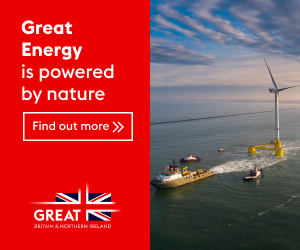 "I am truly privileged to be continuously entrusted with amazing roles to portray on the big screen by this generation of acclaimed filmmakers. I enjoy acting on film tremendously because I can prepare before I completely submerge into my character, immerse myself in an unfamiliar milieu, and discover so many facets of truth, realities and characteristics of people and places. Acting is not only a passion but the core of my existence, and I treat every new assignment as another opportunity to reignite this passion and to constantly evolve as an actor," Confiado said.
Calling the shots for Nanahimik ang Gabi is director-writer Shugo Praico, who described the casting for Confiado's role as a tricky one, with more than a dozen actors considered to portray the intruder's character. "We couldn't have gotten a better actor to give life to Mon's character," shared Praico, who together with director Lino Cayetano form the core of Rein Entertainment, the studio behind this highly-touted festival entry.
Another gem of a movie that is creating quite a strong buzz is Family Matters, directed by Nuel Naval from the script of Mel del Rosario, with a very strong ensemble cast.
We are more than delighted to know that veteran actors Noel Trinidad and Liza Lorena head the cast of this movie, and it is their first time to be paired onscreen. The careers of Trinidad and Lorena were understandably quiet during the pandemic, since both are senior citizens with higher health risks involved. "Thank God the industry is slowly getting back to normalcy so actors like Noel and I can start accepting acting jobs," enthused Lorena, who is also busy working on a series starring Kim Chiu and Angel Aquino.
"I have hearing difficulty at my age but when I got hold of the script, I knew I had to accept this project," volunteered Trinidad, who many say will be a strong contender for the Best Festival Lead Actor plum. "I appreciate the nice feedback but truthfully, I wish there would be a Best Acting Ensemble category because our film will surely be in contention, modesty aside."
Playing their eldest son is thespian Nonie Buencamino, who always leaves an indelible mark in every role that he portrays. Buencamino is currently out of town working on an international project which has been filming since September.
"I am excited to watch the movie when I get back to Manila before Christmas. I almost did not get to do this because of schedule conflicts but it was a role too precious to let go, and I feel very happy that I was able to finish all my scenes the day before my flight," he told us.
Another actor for this year's festival that we are happy for is Joey de Leon, who shares lead duties with Toni Gonzaga for the movie My Teacher, directed by Paul Soriano for his Ten-17 Productions. Gonzaga plays a high-school teacher who returned to her hometown and learns some of life's most precious lessons from an unconventional 70-year old-student, played by De Leon.
"This movie is special, both fun and heartwarming, and perfect for the Christmas season. I am happy to be have been cast for the role of the oldest student in the school. I hope that our film, and all entires for that matter, can help bring back the audience to the cinemas because it will be a big boost to the local film industry," De Leon said.
The actors we mentioned are all deserving of recognition for sure. We just hope that the jury members will see past popularity and look objectively at the performances of Noel Trinidad, Mon Confiado, Liza Lorena, Nonie Buencamino and Joey de Leon when they choose their winners. Most of these names are underdogs for sure, but we always root for the underdogs who are most deserving, don't we?