ONE of the oldest dealerships of Isuzu in the country, Gencars Makati, recently underwent a major facelift in line with the company's newest policy that orders all dealerships to follow their latest showroom design aptly called Isuzu Outlet Standard program or IOS.
The new IOS philosophy can be seen on the facade of the Isuzu Gencars Makati which now sports a new black paint that goes very well with the white Isuzu logo, the red theme that was previously the standard color of the dealerships was retained but only to a minimum.
The black theme goes all the way inside the showroom which gives it businesslike but pleasant atmosphere. More importantly, the showroom can now display four light commercial vehicles and two trucks with still plenty of space for customers to move around.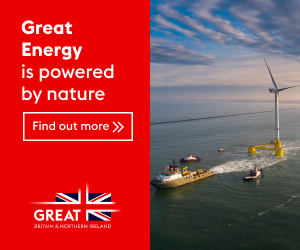 Outgoing IPC Pres. Hajime Koso in his speech said, "Today, we are launching a new face for Isuzu Makati, a modern and functional facility to greet our customers in the area. Aligned with our new Isuzu Outlet Standard or IOS, this dealership design provides a better customer experience and satisfaction, leading to achieving utmost customer success."
Gencars chairman D. Edgard A. Cabangon echoed the statement of IPC president by saying that the Gencars Group is more than happy to adopt the Isuzu Outlet Standard or IOS in all of their dealerships around the country. He said, "It is only fitting that we start with our maiden branch, Isuzu Makati. The transformation of this dealership, from the beautiful façade to the elegant showroom and the cozy customer lounge, is in line with the IOS design philosophy, which aims to redefine the role of the Isuzu brand in global and local automotive industry."
He added, "As one of IPC's longtime partners, Gencars shares the company's desire to enhance the experience of our customers whenever they visit our dealerships. With our new IOS compliant Isuzu Makati, we are confident that our loyal customers, as well as first time visitors, will appreciate the upgrades, along with our excellent products and services."
The new Isuzu outlet standard is part of the company's push to achieve utmost Customer Success, aligned with Isuzu's Global Dealerships Standards. That gives importance not only on sale side of the business but the overall customer experience.
Isuzu Makati was the recipient of the coveted Dealer of the Year Award (DOYA) for two consecutive years, in 2004 and 2005, plus multiple awards in sales, parts, service and above all customer satisfaction.
The dealership is located at the corner of Chino Roces and Dela Rosa street and has a total land area of more than 8,815 sq.m that houses one of the largest service bays for Isuzu vehicles sold in the country.
Image credits: Roy Domingo, Patrick P. Tulfo