Lotlot de Leon is happy that she made time when asked to be part of the movie Dito at Doon, produced by TBA Studios under the direction of JP Habac. The highly successful movie that debuted online, and is now available in more than 60 countries worldwide via TBA Play, starred her real-life daughter Janine Gutierrez.
"When they inquired about the possibility of me playing Janine's mom in the film during the early months of the pandemic, I immediately said yes, no questions asked. Although we have appeared in a few projects before, it is always exciting to be together in a film, especially one produced by TBA Studios," she said.
Among the projects de Leon did with her daughter in the past were Atom Magadia's Cinemalaya entry Dagsin, Randolph Longjas's Buy Now, Die Later, and special television episodes for GMA's Karelasyon and Magpakailanman.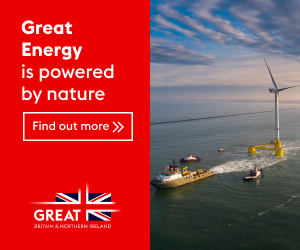 "Dito at Doon was beautifully put together by our director JP Habac and his team, and as Janine's mother, I can objectively say that my daughter's portrayal of her character was very consistent throughout the movie, alongside those of her coactors. I am very happy with the success the film has achieved," de Leon added.
During Gutierrez's growing-up years, de Leon already had an inkling that her daughter would someday be attracted to acting, like many in her family. "She would always pose for the cameras even at a very early age. When she was a teenager, many of our friends would try to convince her to give acting a try, but both her father and I never really pushed her. Some even asked if she would want to join a beauty pageant. We have always wanted her to have a mind and a voice of her own, to be independent, to decide for herself," de Leon recalled.
Gutierrez, a European Studies graduate of the Ateneo de Manila University, was quick to explain that being a beauty queen was never in her book of dreams. "I never really wanted to become a beauty queen. I like watching pageants like the Miss Universe or Binibining Pilipinas, but I cannot even recall anytime in my life when I wanted to join one, so it's not something that I ever wanted to pursue."
Now 31, Gutierrez is in a very stable romantic relationship with actor-dancer-host Rayver Cruz, also from a family of performers. De Leon is now married to Lebanese businessman Fadi El Soury, and their mother-daughter bond is stronger than ever. "We talk about anything and everything, and we trust and respect each other especially regarding life decisions. My sisters, my brother and I are all grown up. We are always there to support each other, and be there for each other," Gutierrez explained.
Gutierrez sometimes consults her mom about matters of the heart. "She'd usually just make kwento and update me, but Janine is very independent already. She knows what she wants and what she deserves in a relationship," her mom shared.
"I always tell Janine, and all my children for that matter, to always, always follow their heart. Do what makes them happy. To always love what they do, and pursue whatever they are passionate about, and remember to be kind and grateful," said de Leon.
Janine Gutierrez is lucky to have been raised well by both de Leon and her former husband Ramon Christopher Gutierrez, even if her parents have long gone on their separate lives. It is a blessing that she has remained grounded despite the many successes she has accomplished, and her sunshine-y vibe continues to attract the right people and the best projects to her already beautiful life.