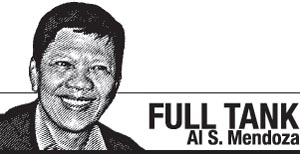 IN its fourth virtual vehicle launch this week, Toyota Motor Philippines (TMP) unwrapped the new Hilux and the Conquest. Here's the speech of Atsuhiro Okamoto, the TMP president, during the digital media presentation.
"I would like to thank all of you for your constant support to Toyota. And while we are far apart, we are glad that each of our online events is met with excitement.
"We share that feeling of anticipation, so I will not keep you waiting any longer. Today we are proud to unveil the refresh of an iconic powerhouse.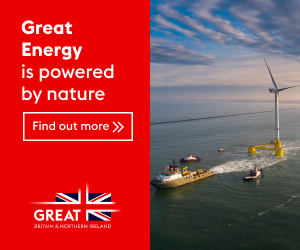 "Media friends, let me present to you the new Toyota Hilux and Toyota Hilux Conquest!
"The world-famous Hilux has been the consistent segment leader in the Philippines since 2015. Through the years, Hilux owners have enjoyed their vehicle's tough looks, powered by Toyota's signature quality, durability, and reliability. Let us not forget that the Hilux is just so fun to drive, whether at work or at play.
"This 2020, the New Toyota Hilux and Toyota Hilux Conquest arrive with an impressive new look, that is more rugged and exciting than ever.
"The new Hilux is designed to meet the tough demands of Filipino drivers and the country's varying roads. I am confident that the Hilux would once again prove why it is the Philippines's pick-up of choice. Tough on every road, every inch a Hilux.
"Thank you very much. Maraming salamat po!"
So there. Short but sweet.
Outstanding offers galore
I now give way to Elvin "The Big E" Luciano as he unfurls a range of "value offers" from Toyota this September.
"TMP's 'Take on New Roads' promo runs from September 4 to 30, and can be availed at all 70 Toyota dealerships nationwide. Under its 'Pay Low, Pay Light, or Savings Scheme,' Toyota customers can acquire the Vios at a low down payment of P112,950 (XE CVT), the new Wigo at a monthly payment of P5,981 (1.0 E M/T), or enjoy discounts of up to P120,000 for Fortuner (G Dsl AT), and P130,000 for Hilux (4X4 G AT)."
Listen to Sherwin Chua Lim, TMP's first vice president for vehicle sales operations: "We acknowledge the increasing need for safe and efficient mobility. Since financial situation is tough, it's a must to spend wisely and get the best value out of your money. We help our customers achieve this not just through affordable and flexible financing deals, but also through our products that are easy to maintain, fuel-efficient, and will last a lifetime. Only Toyota can offer this sure advantage."
Elvin's payment scheme follows:
"Aside from these unparalleled discounts, every new Vios [G, E, XLE], Corolla Altis, Rush, Innova [V, G, E, Touring Sport], Fortuner, Hilux [Conquest, G, E], and Hiace [FMC GL], comes with free periodic maintenance service up to 20,000 kms.
"In addition, all brand-new Toyota Vios G, E and XLE units bought will have warranty coverage of five years or 150,000 km whichever comes first.
"Likewise, free one-year comprehensive insurance also await new owners of Wigo variants, Vios G, E and XLE and XE variants, Corolla Altis 1.8V HV and 1.6V CVT [TFS transaction only], Innova V, G Dsl, Touring Sport and E Dsl [TFS transaction only], and Fortuner 4×2 G Dsl AT.
"For Toyota owners or other brands, trade-in rebates as much as P35,000 [for Vios and Innova], and P40,000 [for Corolla Altis] are also available for every purchase of participating models within the promo period.
"For more details, visit https://toyota.com.ph/promos/newroads."
It can't get any better than this, Big E.
PEE STOP God hears and next listens. That was proven again when Vernon B. Sarne, the former boss of Top Gear PH and now Visor chieftain, got hit recently by aneurysm, and miraculously survived it via an operation. Definitely, the rain of prayers from friends, relatives and even strangers implored to pitch in a "little prayer" combined to storm the gates of heaven. Vernon is now up and about. Praise the Lord!