---
With the recent uptick in inflation, the Philippines has now the lowest real key policy rates among its neighbors, a study shows.
In a report on Wednesday, the research division of Philippine National Bank (PNB) said that the country's real interest rate reached -0.25 percent after inflation accelerated to 2.50 percent in June.
Real interest rate refers to the difference of nominal interest rate and inflation rate.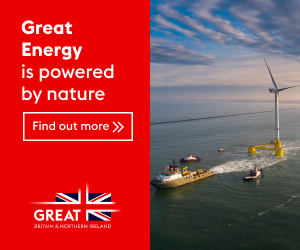 The nominal interest rate—the overnight reverse repurchase facility of the Bangko Sentral ng Pilipinas (BSP)—currently stands at 2.25 percent after the BSP Monetary Board trimmed it by 50 basis points last month. This brought deposit and lending rates to 1.75 percent and 2.75 percent, respectively.
The Philippines's current real policy rates are the lowest if compared to its counterparts in the Association of Southeast Asian Nations (Asean) region, the study said.
PNB said that Malaysia, Thailand, Indonesia and Vietnam registered their real interest rates at 4.90 percent, 3.94 percent, 2.29 percent and 1.33 percent, respectively.
The Philippines's is also lower compared with the real policy rates of China and the United States at 1.45 percent and 0.15 percent, respectively.
"Given this relatively aggressive monetary accommodation, we believe that the Monetary Board may have a more challenging task of balancing supporting economic growth amid Covid-19 [coronavirus disease 2019] but still promoting price stability," PNB noted.
Increase in borrowings
RCBC Chief Economist Michael L. Ricafort told the BusinessMirror that the low interest rates would benefit borrowers given the decrease in lending or financing costs as well.
This could then boost the demand for loans, Ricafort said via email.
According to preliminary data of the Central Bank, the banking industry's total loan portfolio stood at P10.82 trillion as of April this year.
The low real interest rates could also encourage investors to look for longer term bonds or fixed income investments to receive better return amid the inflation, Ricafort said.
"This could also prompt the search for higher investment returns in the equities market as well as in other asset classes, given relatively short-term interest rates that may not be already enough to sufficiently compensate investors vis-a-vis the adverse effects of inflation on their funds," he added.
Steady rates
PNB said real interest rates are likely to remain should the nominal policy rates be kept as well. This is, of course, unless the price index is lower than expectations.
ING Bank Manila Economist Nicholas Antonio T. Mapa said that the Central Bank is not likely to further trim interest rates in the next policy meetings after the real policy rate turned negative.
"[W]e reiterate our expectation that the central bank will refrain from cutting policy rates further and look to additional liquidity enhancement measures should the economy need more stimulus," Mapa said.
Bank of the Philippine Islands (BPI) Lead Economist Emilio S. Neri Jr. said that it might not be necessary to further cut policy rates anymore.
"Cutting interest rates further may no longer stimulate lending in a significant manner since the demand for goods and services is very weak," Neri said.
He added that the "possibility of higher inflation in the coming months may prevent the Central Bank from cutting its policy rates further."
Inflation forecast
PNB forecasts consumer price index to average at 2.3 percent in the second half, bringing the full-year inflation estimate to 2.4 percent.
"We assume that there would be no additional spikes in transport cost and that the weaker economic growth in [second quarter] would keep overall prices subdued," it explained.
Should the economy recover in 2021, PNB pencils a higher average inflation of 2.8 percent for next year.
PNB' estimates are higher compared to BSP figures. The Central Bank recently reported it's expecting inflation to average at 2.3 percent for 2020, 2.6 percent for 2021 and 3 percent for 2022.
The Philippine Statistics Authority reported that inflation rose to 2.5 percent in June from 2.1 percent a month ago due to an increase in transport costs.
This fell between BSP's forecast range of 1.9 percent to 2.7 percent.