---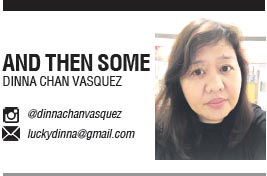 It's been 16 days since I have been quarantined, the second time in two months. After I came back from a trip in February, I was also quarantined for 14 days. I'm used to it, really. I mostly work from home and this is nothing new to me.
What is new to me is the lack of news about the beauty industry. Normally, by this time, all the spring makeup collections would already be out and there would be so many launches and press events. But these are not normal times and it's so quiet and we're all home. I'm not complaining though. I am privileged to be able to work from home under these circumstances.
Whatever news from fashion and beauty conglomerates these days are humanitarian in nature. Last week, I talked about how LVMH is manufacturing hand sanitizers to be given away for free to the French hospital system.
This time, Bulgari, which is also part of LVMH, is joining the fight against the coronavirus. A month after donating a 3D high-definition microscope to the Spallanzani Hospital, the Roman jeweler has announced that it will manufacture, together with its historical fragrances partner ICR (Industrie Cosmetiche Riunite, Lodi), several hundred thousand hand gel bottles to be supplied in priority to all medical facilities through the Italian Civil Protection Department.
"Thanks to our fragrances expertise, we have been able to develop together with ICR a 'hand cleansing gel with sanitizer,' which will be manufactured in our Lodi Factory already making our high-end perfumes and hotels amenities. Aware of the difficult situation we are experiencing, we believe it is our duty to contribute with our know-how and production facilities and we thank the Italian Civil Protection Department who will take care of the collection and distribution," said Bulgari CEO Jean-Christophe Babin.
The hand gel, contained in recyclable 75ml bottles, will be distributed to Italian hospitals and medical facilities via the Protezione Civile. Bulgari plans to manufacture hundreds of thousands of bottles in the coming two months.
Estée Lauder, meanwhile, is reopening its Melville, New York, manufacturing facility to produce hand sanitizers for high-need groups and populations, including frontline medical staff.
Hair care brand Amika (I love their curling and straightening wands) has put in place an online affiliate program to help hairstylists capture commissions on client sales, which they would normally get in salons. The hairstylists are asked to register at Amika's web site to get a custom vanity link which will allow them to receive a 40-percent commission from orders that their clients place.
These will be fulfilled through Amika's warehouse and sent directly to the stylists' clients. Amika will also facilitate digital master classes to help stylists continue their education on their Instagram account (@amikapro).
Deciem, the parent company of the popular skin-care brand The Ordinary, has closed all retail locations worldwide. The company also said in a statement issued on Instagram that all their employees will still be paid during this time.
Bath & Body Works also closed all of its North American retail locations. The company said employees would still be paid and the company was looking for "other ways to support those in need in our home office community."
On the home front, Filipino brand Colourette Cosmetics rolled out a bundle of five of its mini tints for P699 with 100 percent of sales benefiting frontliners and those in need during the enhanced community quarantine. From this endeavor, Colourette raised P307,139 and of this amount, P20,000 went to Golden Gays, P142,139 to the Kaya Natin! Movement, P50,000 to Caritas Manila, P45,000 to the Face Shield Drive, P20,000 to the Coalition of Services of the Elderly, P20,000 to Kapit Cabalen, P20,000 to Poets and Friends, P30,000 to The Digital Architect, and P50,000 to Help Thru.
Once this lockdown is over, Colourette is one of the brands that I will try. A friend, who's not a tint person like me, said their tints are some of the best she has tried.
But I honestly think the community quarantine will last longer than a month and it's scary. My friend and I were talking via WhatsApp a few days ago and we agreed that a vaccine might just be the answer to the pandemic.
Image credits: @BULGARI ON INSTAGRAM