For many Filipinos, any mention of Palawan evokes a longing for an adventure to paradise. The promise of azure and emerald waters gently skirting beautiful limestone formations, pristine white-sand beaches, and the freedom to follow one's feet, have beckoned travelers to the province's shores for decades.
But there's more to Palawan than the garden of Eden we see depicted in travel brochures, influencer blogs, and the occasional google image search. The province is home to the Malampaya Deepwater Gas-to-Power Project—a vital initiative to the nation's progress because it provides up to 30 percent of the country's power needs.
In previous columns, I wrote about how Pilipinas Shell, one of the key members of the Malampaya Consortium, has advocated for environmentally sustainable tourism and access to energy through their social development arm, Pilipinas Shell Foundation Inc. (PSFI). But on my last escapade, not only did I gain a new appreciation of how systemic the company's effort is to protect and uplift the local communities, I also got to meet one of the faces that have been involved since near the beginning.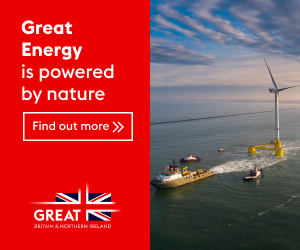 The first malaria warrior
Marvi Rebueno Trudeau, a program manager at PSFI, is where the whole story of PSFI's Movement Against Malaria started. She moved to Palawan in 1992 with her husband, and one day they had come across an article detailing the malaria epidemic. In 1999, there were an estimated 78,000 cases of malaria, with an average of 100 annual deaths due to the disease in Palawan alone.
She took it upon herself to develop a program to combat the disease, and approached David Greer, the managing director and project director for the Malampaya project at the time, on one of Shell's visits to Palawan.
"So, he looks at me, and then he looks at his time piece, and he says, 'you have five minutes and it starts now,'" said Trudeau, as she recounted the experience. "And then he starts to look for a chair, so I know I got his attention, so I made the presentation."
Greer had told her to present the concept to the board of Shell Philippines Exploration BV (SPEX), and after doing so, she became responsible for managing the project as a part of PSFI. The original concept required P36 million to initiate the province-wide effort.
"I only asked for 10 million, they decided to give me the whole 36 million," said Trudeau. "Of course, I smiled, they said 'don't smile, we're only giving it if you commit to managing the program.'"
Kilusan Ligtas Malaria (KLM) was implemented in 1999, as a collaboration between PSFI, the Provincial Government of Palawan, and the Department of Health (DOH). The program substantially reduced the cases and deaths of malaria by 91 percent and 96 percent, respectively, as of 2013.
As a result of KLM's resounding success, the Global Fund to Fight Aids, Tuberculosis and Malaria (GFATM) had made PSFI the principal recipient for several multimillion-dollar grants to help the program expand into the nation-wide Movement Against Malaria.
With only a couple of areas left in the Philippines that are still afflicted by malaria, Trudeau noted that they have encountered their biggest challenge. Indigenous groups, such as the Palaw'an and the Tagbanwa people embrace a more nomadic way of life, making it difficult to track and treat these groups.
"Sometimes they're in this Barangay, and then they move to the next the following week," said Marvi. "They're all in the top of the mountain range, and the people who are living there are all nomadic, so we're running after them, it's a literal movement against malaria."
Given the mounting difficulty on this last stretch and the responsibility of being entrusted with huge amounts of funding, I asked Trudeau about how she has felt in the face of challenges.
"You don't give up when people are getting affected, you look for a means to bring it down, you cannot give up on people's lives, there's no way you can give up on people's lives," she said as if it were the only answer that could be given.
Sustainable farming provides for paradise
Trudeau doesn't just have her eyes set on malaria these days. I had the chance to tour the Palawan Eco-Agro Park (PEAP) in Barangay Pasadena, with her during their Christmas tree lighting. PEAP is a PSFI project that aims to increase farm productivity and food sustainability in El Nido, as much of the produce is imported from other parts of the Philippines.
This had resulted in high prices for vegetables and other market goods, such as an estimated P110 to P140 a kilo for tomatoes and P5 for a single string bean. The program has set up a laboratory farm to help teach locals the skills needed for agriculture in order to ensure a stable and affordable food supply for both local communities and tourists alike.
Trudeau had explained to me what her colleagues playfully refer to as "the tomato story," where they had brought local market price of tomatoes down to P10 a kilogram.
"It was not our intention to over-deliver, we just wanted sustainable farming for all," she said with a laugh. "It's about food production as a business, for farmers to have income," Trudeau shared.
Now the farm also teaches the farmers to plant a variety of crops, ranging from eggplants, to string beans, and even pineapples.
Shell medical facilities for all to use
We also had a chance to tour the Palawan Adventist Hospital, which has benefitted from SPEx funding to upgrade its facilities when it opened its Malampaya unit in 2000 to service the offshore gas platform.
"Yung doctors na kokonti noon, biglang marami na nagdecide na this is the place to be," called Trudeau. "Sa time na yun, ang kanilang operating room was being compared as better than the Makati Medical Center."
The hospital was only a single floor building with 50 beds until Shell came into the picture. Now it has 162 beds, Magnetic resonance imaging, a burn unit, and various other medical capabilities for both diagnostics and internal medicines. It has been awarded by both the DOH and the Department of Labor for the quality of its services.
While the Malampaya unit is primarily dedicated to addressing emergencies for the Malampaya power project, the hospital has plans to expand with another ward to increase its capacity to provide medical consultation and treatment to anyone from the community.
Helping communities in more ways than one
Watching Trudeau interact with the community and the other PSFI staff left me in total admiration, here was a woman who had made it her purpose to help people. She and PSFI have taken a multisector approach to elevating the community, from addressing public health to improving livelihoods, and let's not forget the access to energy programs that I have previously written about.
With all these programs in place and ready to take on the future, Palawan has a much brighter tomorrow ahead of it.