Part One
IT'S summer in the Philippines once again, and summer brings us to our happy secret places either physically or mentally. I have forced many a good friend to share theirs as I click my heels twice to bring me back to mine.
Locally, my happy secret place(s) would have to be the Legazpi Market, which, while it moved to a temporary home in the Corinthian Plaza Car Park, continues to hold my attention, week on week. Nowhere else can I get a scrape of some of my global and local favorites than in this market, from Moroccan to French, to Spanish, to Indonesian to Israeli. As I have this impossible need to travel, the Legazpi Sunday market would have to be my not-so-secret happy place. Very recently, although I am a Johnny-come-lately, I would have to say, Poblacion is fast becoming a happy secret place for me, especially to unwind. I have not found a place quite as unique, gritty and accessible.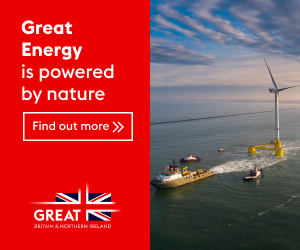 Overseas, if there was somewhere I would instantaneously transport myself to, it would have to be in Edinburgh in Scotland.
I knew my heart was always with the Victorian era, and this is where it's very much alive and quietly throbbing amid great literature (Sir Walter Scott's Waverley), horror (Burke & Hare), history (from the Vikings to Rob Roy to William Wallace), magical Faerie and wizardly realms (Loch Ness, Outlander, Harry Potter), and lots and a wee bit too much drama of whiskey.
Did I say that the people are the kindest? Up there with Pinoys and Palestinians in my book.
George Royeca
Public affairs head, Angkas
That's me by the lake. This is my and Angie's ultimate hideaway. After days of action-packed snowboarding, we rest here for a few days before going home. There's a Ryoken where you don't leave the hotel, and Japanese kaiseki style is served from breakfast to dinner. It's really an amazing experience to relax, chill and reflect before heading back to reality. It is also the second deepest lake in Japan, surrounded by three volcanoes.
Mark S. Gorriceta
Managing partner, Gorriceta Africa Cauton & Saavedra
One of our most recent trips that is close to my heart is the City of Cape Town in South Africa. There's nowhere quite like Cape Town, a coming together of cultures, adventure, cuisines and landscapes, a remarkably beautiful city crowned by the magnificent Table Mountain National Park. In one instance you can be roughing it out at the trails and on the other you can just simply sit back and enjoy the views while sipping a glass or two of the South African Pinotage.
Karla Delgado
Chief sustainability officer, Transnational Diversified Group
"We have been living right in a forest, among trees and boulders and wildlife, and a beautiful lake." This was my journal entry from a journey into the heart of Sri Lanka earlier this year. If you haven't yet, I highly recommend visiting Sri Lanka. Some of my recommendations: a visit to the Good Food Market in Colombo, which brings together a diverse and sustainable community of farmers, artisans, designers, makers of natural products, drinks and food. And if you love nature and are a fan of heritage architecture, visit Heritance Kandalama by Geoffrey Bawa, regarded as the father of Sri Lankan architecture. For good books, coffee, food, textiles and music, visit the main Barefoot Shop and Café in Colombo. If you like memoir, I highly recommend Running in the Family by Michael Ondaatje. It gives you a profound sense of place and grounds you in the country that is Sri Lanka.
Sylvester Wong
Vice president, strategies & development, AECOM Asia
Aomori Springs, a hidden ski resort on the slopes of the sacred Mount Iwaki, overlooking the Sea of Japan in the northernmost prefecture of Aomori Japan.
Love the fluffy snow: same snow system that hits Niseko, without the crowds. Aomori gets the most snow of any prefecture
My daughter Rania learned to ski there, and now doesn't want to go anywhere else even after I've taken her for skiing in the US.
It's where I got to take my late wife Donna to introduce her to my lifelong passion for the snow, for her first and last ski trip before losing her to cancer.
Feels young and global but distinctively local, with the ski-in ski-out 160-room Rockwood Hotel, a modernist retro throwback, complete with a volcano spring-fed onsen, and a simple kitchen crafted by a cordon bleu chef.
I like bookending a weeklong escape of a group of families with a day or two in Tokyo, connected in only three hours by Shinkansen.
The non-busy vibe, familiarity of the staff and little side trips to the castle town of Hirosaki or the fishing village of Ajigasawa, snow monsters of Hakkoda or the 4000-year-old Unesco Shirakami birch forest, are all a welcome respite from urban chaos.
The kids have a blast, and have run of the place. We do "dads and daughters" trips, I think my buddies get a lot of brownie points at home, ha ha.
Missed out on the big backcountry with the USA freestyle ski team when they hung out a couple years ago, but I'm looking forward to when my daughter gets old enough for that.
The biggest halfpipe in the country is now training grounds for snowboarding stars like Ayumu Hirano; I watch with my daughter, in both awe and nervous parental pride, knowing that Rania is going to want to do that someday.
Summer has bike tours and 36 holes of Arnold Palmer golf. And year round: the best scallops and tuna. 'Nuf said.
Jove Tapiador
Cofounder, Fintech Philippines Association
You don't go to this island to be comfortable. Just like any non-commercialized, rural, island destination in the Philippines, you travel by ferry, then by bus, private vehicle, habal-habal or ride backside on a motorcycle to get to this place. You walk through trees and fields smelling of grass and dung. You find interruptions in water and electricity supply when you get there. Most importantly, you find your mobile-phone signal weak with little or no Internet connection.
Despite the inconvenience, I've been traveling to this place for more than 20 years because it reminds me what life is outside the big city. This is where I still stay under a thatched roof, where your living and dining area is an open space beside the beach, where you can amble down the seashore and just listen to the waves gently crashing at night. Most especially, this is the place where loved ones travel together and enjoy each other's company during special occasions—birthdays, Christmas, Holy Week. Or travel there just to get away from it all, where the sun, surf and sand washes away daily worries.
Balai Katadman is a private beachside resort at Samal Island in Mindanao, where you get to experience rustic, genuine island living. A place where you can leave everything behind, contemplate the big questions without interruption, sleep through your weekend without distractions from modern technology, and where reading a good paperback is bliss. Undergoing some renovation, it will soon accommodate a limited number of backpackers and outside guests. This place is not for squeamish glampers (glamour campers).