Following  the merger of two stock exchanges in Bonifacio Global City (BGC), Taguig City Mayor Lani Cayetano has assured of their safe operations as the merger marked a pivot from Makati as the country's financial district.
The city government of Taguig, now the host of the merged Makati and Manila stock exchanges, has committed to take all the necessary steps to ensure the bourse's safe operations.
"We will live up to expectations," Cayetano said.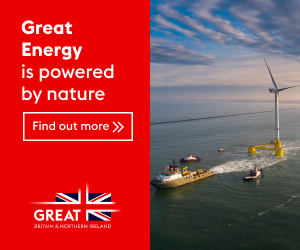 The Philippine Stock Exchange (PSE) Tower on 5th Avenue corner 28th Street on Monday is now the site of the country's stock trading.
Cayetano said the PSE has the city government's full support in its future projects.
The new building — two-thirds bigger than the old trading floor in Makati — has a big LED screen outside, which covers almost three floors of the 21-story building, and displays stock prices and other market data in real time.
The opening of the new building was attended by the local chief executive.
"Welcome to Taguig, your new home," Cayetano said, noting that the city is proud to be part of history in the making.
Earlier, PSE Chairman Jose T. Pardo said the stock exchange would have bigger offices and a new museum showcasing its rich history.
David Leechiu, president and founder of Leechiu Property Consultants, had said that the merger of the two stock exchanges in BGC only "confirms that [BGC] has replaced Makati as the finance center."
Taguig City's track record proves it has taken doing business seriously. It was awarded a Blue Certification Award by the Office of the Ombudsman for its streamlined frontline services in 2014. In 2016 the city earned its third "excellent" stamp by the Civil Service Commission for having the highest rating in the Anti-Red Tape Act compliance measures among 46 first-class cities.
The City of Taguig is currently the home of top corporations, embassies and government offices. New hotels, educational institutions and shopping malls have also sprung up in recent years within the fast-growing business districts of BGC and Arca South.
Taguig City, despite being one of the youngest cities in the country, was also recognized last August  by the National Competitiveness Council of the Philippines as one of the Most Improved Local Government Units in the category of Highly Urbanized Cities.
"You can count on us in Taguig," the mayor told the PSE.
Image credits: Nonie Reyes