THE Forest Management Bureau (FMB) of the Department of Environment and Natural Resources (DENR) has been cited by the Department of Energy (DOE) as among 10 most energy-efficient government offices in the country.
The DENR-FMB was able to save P6.6 million through its various energy-saving initiatives in 2016.
Aside from the DENR's FMB, other government entities that made it to the top 10 most energy efficient list included the Bangko Sentral ng Pilipinas, the Center for International Trade Expositions and Missions, the Department of Agrarian Reform, the Mariano Marcos State University, Metropolitan Waterworks and Sewerage System, the National Housing Authority, the National Irrigation Administration-UPRIIS and Philippine National Oil Co.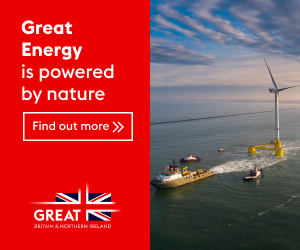 The recognition was given by the DOE under the Government Energy Management Program (GEMP), which tasks state agencies to undertake intensified energy efficiency and conservation measures to mitigate climate-change impacts.
In a statement, Environment and Natural Resources Secretary Roy A. Cimatu welcomed the citation as a "testament to the DENR's commitment to promote environmental sustainability through various energy-management programs and innovations."
"We take this recognition as a challenge for the DENR to lead government efforts to mitigate the effects of climate change through minimizing energy consumption," Cimatu said.
In 2016 the DOE noted that the DENR had successfully brought down its electricity consumption by 488,485 kilowatts per hour (kWh), resulting in savings on electric bills worth P4.8 million.
The FMB, on the other hand, posted a savings of 186,500 kWh equivalent to P1.8 million.
A total of 140 government offices were monitored by the DOE in 2016 as part of the GEMP implementation. These offices were required to submit their monthly electricity-consumption bills in 2016.
Four major buildings inside the 2-hectare DENR central office on Visayas Avenue in Quezon City went through spot-checking and evaluation by the DOE. Also inspected were the FMB main building and annex building, also located along Visayas Avenue.
DENR Administrative Officer IV Rico Manalo attributed the savings to energy efficiency and conservation practices institutionalized at the head office.
These measures include strict observance of operating time of all air-conditioning units from 9 a.m. to 4 p.m., setting air-conditioner thermostat at no lower than 25 degrees Celsius, replacing old air conditioners with inverter-type and changing fluorescent lights with LED lights.
According to Manalo, these interventions caused a significant drop in the DENR per-capita electric-power consumption to a monthly average of 169.33 kWh in 2016 from 205.86 kWH in 2015.
This despite the fact that the DENR work  force increased, from 800 in 2015 to 1,095 in 2016, due to the implementation of the agency's rationalization plan.
Pursuant to Administrative Order 110 issued by then-President Gloria Macapagal-Arroyo in 2004, the Gemp seeks to promote sensible use of energy resources through intensified conservation efforts and efficient utilization.
The FMB "provides technical guidance to the central and field offices for the effective protection, development and conservation of forestlands and watersheds. It shall recommend policies and programs toward the achievement of sustainable forest management, based on science and principles of good forest governance."