A LOCAL official in Quezon City  on Thursday said the quickly receding floods in the city in the aftermath of Tropical Depression Maring is a result of underground projects the local government has been investing in for the past few years.
Quezon City's Disaster Risk Reduction and Management Office (QC DRRMO) said relief and clean-up teams managed to get to flood-affected areas when knee- to chest-high floodwaters dropped to manageable levels as early as Tuesday noon.
"The mitigation structures that Mayor Herbert Bautista had set up in areas traversed by the San Juan River facilitated the drainage of floodwaters," QC DRRMO chief Karl Michael Marasigan said.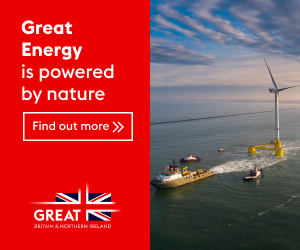 Quezon City's investment in underground  infrastructure proved to be a step in the right direction, as floodwaters quickly receded after the heavy rains brought by Maring, he added.
"These areas used to get flooded for several hours, or even days, whenever it rained, but, in the recent storm, it took only one to two hours for floodwaters to recede," Marasigan said during the postdisaster assessment meeting of the QC DRRMO.
Quezon City has completed 59 ripraps, canal and retaining walls from 2015 to June 30, 2017, in barangays Batasan Hills, Tatalon, Santa Lucia, Bagong Silangan, Greater Fairview, Kalusugan, Santa Monica, Apolonio Samson, Gulod, Payatas, Culiat, Holy Spirit, Damayan, Mariana, Quirino 2-A, Kamuning, Amihan, West Kamias, Bahay Toro, San Bartolome, Nova Proper and West Triangle, Marasigan added.
As of June 30, Quezon City Task Force Waterways has 25 ongoing riprap and retaining-wall  projects in barangays West Triangle, Commonwealth, Bagong Silangan, Libis, Quirino 2-A, Valencia, Roxas, Fairview, Santa Monica, Santa Lucia, Baesa, Sauyo, Apolonio Samson and Culiat.
The ripraps and retaining walls also serve as an early warning to residents.
Meanwhile, the Quezon City Environmental Protection and Waste Management Department (EPWMD) will conduct a massive simultaneous clean-up drive on four creeks covering the 17 barangays in Quezon City on Saturday, September 16. The activity is Quezon City's participation in the 32nd International Coastal Clean-Up Day, which seeks to reduce the waste dumped in Manila Bay through regular river ways and creeks cleaning operations, a statement from the Mayor's Office, also released on Thursday, said.  The clean-up drive will cover Buaya Creek, Supa Creek, Evangelista Creek and Don Jose Creek, which all lead to Manila Bay.
From January to August this year, the Quezon City EPWMD conducted a total of 111 clean-up operations, collecting 1,047.4 cubic meters of garbage in river ways from different barangays.
The massive clean-up activity is in coordination with the Metro Manila Development Authority, Department of Public Works and Highways and Manila Water Co. Inc., the statement added.