I SAT down with Flying V Chairman Ramon "Chito" Villavicencio at his oil company's corporate headquarters in Santa Mesa Heights on Monday to have a chat about their sponsorship of the Philippine Ice Hockey team, as well as the newest Philippine Basketball Association (PBA) Developmental League squad, the Flying V Thunder.
Villavicencio, who played football and basketball during his school days, admitted that sponsoring sports teams and related activities was a natural. "It is something I enjoy and am very passionate about," succinctly put the businessman.
"I also happen to believe that in sports, there are so many values that we can learn and apply in real life."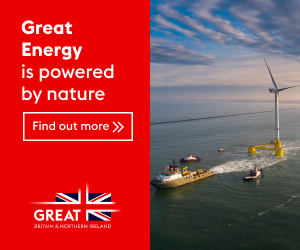 With the Flying V Thunder, it is different as opposed to his company's sponsorship of the De La Salle Green Archers. "This is a new team and, well, the goal is to win, but we don't know if we can. It is a process," Villavicencio said. "The idea is unity through diversity, because we have players from different schools who were collegiate rivals and who will now play together under one team."
The businessman squelched any immediate notion of joining the pro basketball ranks. "In the D-League, you can easily come in unlike in the PBA, you have to first prove yourself and you apply."
For the Flying V Thunder, it is supposedly a long-term plan and a goal. But the brain trust will assess after its initial foray in the penultimate step before the big league itself. "We want to win, but that isn't going to be easy," Villavicencio said.
While the Thunder is a work in progress, there was surprise when the Philippine Ice Hockey Team bagged the bronze in January's Asian Winter Games help in Saporro, Japan. The Philippines thrashed Macau, 9-2, to win its first-ever medal.
The feat is even more amazing, as the team is composed of business professionals and students. "We are the only tropical country that won a medal," glowed Philippine Sports Commission's Ramon Fernandez of the sparkling achievement.
But there is a bolder step. According to Villavicencio, the goal is a gold in the upcoming Southeast Asian Games in Kuala Lumpur, Malaysia, where ice hockey will be a firsttime sport. "That is a target. Bold? Maybe. But it's good to give one's self goals. And it is doable. Hopefully, ice hockey will one day be as popular as volleyball."
Villavicencio first got interested when his grandson, Mikey Sy, began playing the game. Villavicencio's son-in-law, Christopher, is the president of the Federation of Ice Hockey League. "My son-in-law got involved and when he asked if we'd like to sponsor, we said, 'Why not?' The rest is history."
Aside from basketball and ice hockey, Flying V is looking to revive a preseason football tournament it sponsored a couple of years ago. Should the football field in La Salle Canlubang be done in the next year or so, the tournament will be revived.
Right now the focus is on the Flying Thunder's debut in the D-League Foundation Cup, as well as the upcoming Filoil Flying V Premier Cup that is entering its 11th year. That tournament went from being small fry to one eagerly anticipated on the annual sporting calendar.
"We are proud of that, too. And, hopefully, we'll find success in our other sports ventures."