AS Masters champ, Sergio Garcia has dumped the coarsest cloak of irony.
It took him almost 20 years to free himself from that palpable prison called the best golfer ever not to win a major.
And what could be a more fitting tournament to do it than in the Masters, long considered the most prestigious of the four majors—the other three being the British Open, US Open and Professional Golfers Association Championship.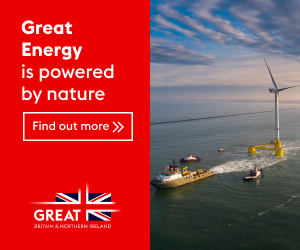 Garcia's win ended golf's longest drought in a major—70 majors as a pro without a win until Sunday in Augusta, Georgia.
I labored to wake up at dawn, as I always do whenever the Masters Week is with us—the Masters having a special spot in my heart. I covered live the 1991 Masters, with Welsh Ian Woosnam winning it.
Even on TV, it was a delight watching Garcia beat Justin Rose in a title playoff yesterday after both closed out with similar 69s to tie at 9-under totals.
Garcia did his thing in style in the final 18 holes, particularly the last six—embellishing his victory with drama and, yes, trauma.
Garcia was three strokes up, only to see his lead erased by Rose's three straight birdies on the front nine.
He was even two shots behind Rose with six holes left to play.
But in golf, no lead is safe.
On the par-five 13th—the third and final hole of Augusta National's dreaded Amen Corner (I was right there 26 years ago)—drama started unfolding.
Garcia drove left into the woods, took a drop and, to many unbelievers, the Spaniard would finally sink to his grave.
But after punching from the pine straws to within feet before the creek, Garcia would wedge to pin high from 89 yards. Par.
And just as almost everybody thought Rose would expand his two-shot lead into four in this hole with an eagle within grasp, he would miss.  Even flubbing a five-foot birdie coming back.
Energized, Garcia birdied 14 to get to within one.
Pumped up, Garcia eagled 15 from 14 feet after stringing up a monster drive and a wondrous 8-iron.
That cushioned Rose's birdie on the same hole as both headed to 16 all tied up.
Rose would retake the lead with an 8-foot birdie on the 70th hole, only to give the stroke back with a bogey on the 71st from 7 feet.
Rose would be hounded by that horrendous miscue as he went on to muff the title-clinching putt from the same distance on the 72nd and final hole.
He got a reprieve when Garcia also missed a downhill 5-footer for the outright win.
Have I not repeatedly said that putts win tournaments?
Lose tournaments, too, as when Rose missed a scrambling par from 12 feet in the first playoff hole at 18.
That came about after Rose, Britain's current Olympic champion and 2013 US Open winner, had earlier drove right to the trees, pitched under a Magnolia tree and chipped poorly.
In contrast, Garcia, by now rejuvenated by a blistering drive into the middle of the fairway 146 yards to the green, safely landed his approach 10 feet past the hole.
After watching Rose's putt veer left, Garcia, needing two putts to win, sank his—the ball swirling a bit before dropping for a touch of drama.
Garcia crouched, head bowed, and half-raised both his clenched fists—his emotion-charged shout of joy completely drowned out by cheers of  "Seer-geoh! Seer-geoh!"
Rose reached out, lovingly cupped Garcia's left cheek before gently tapping the Spaniard's heart—the same heart that came close to winning but coming out only second four times previously in a major.
"I thought this would never happen," said Garcia, who was born 37 years ago when compatriot Seve Ballesteros won his first of two Masters in 1980.  "I was almost resigned to not winning a major and to go on living without it.  And then it happened.  Amazing!"
That it took him 74 starts in a major before finally winning one is a story as compelling for Garcia, the third Spaniard to win the Masters after Ballesteros and the now-retired Jose Ma. Olazabal (winner in 1994 and 1999).
But what more drama can beat the fact that Garcia's win came on the very day that the late Ballesteros, who died of brain cancer in 2012, was born 60 years ago on April 9?
"I believe Seve has guided me to this victory," said Garcia.
****
THAT'S IT  Congrats to Jam Tario for piloting the Red Team past the Blue Team in the finals of the recent MTRCB Volleyball Championships!  Jam's triumphant squad was led no less by MTRCB Chairman Rachel Arenas, whose school-day skill-experience in the game obviously showed during the title showdown. The other winning Red Team members are  Vice Chairman Maning Borlaza; BMs Raymond Aquino, Allan Bengzon, Kate Cabuga, Manet Dayrit Njel de Mesa and Atty. Jojo Salomon; Jenny Remendado, Riza Santiago, Vina Salazar, Aimee Villarosa, Joan Villaver, Enchong David, Arjay de los Santos, Pol del Mundo, Edgario Galicia, Jorlan Glomar, Alvin Malto, Arnel Montecalbo, Cocoy Tonog and Arman Villas. Cheers!