DWELLINGS with designs and engineering which captivate the senses have been known to alter one's perception of the environment. This gives credence to the notion that the significance of living spaces is how they relate to people. In addition to how they serve as our homes, we should also consider the way they reflect on us and our way of life. Simply put, our emotions, thoughts and feelings are inevitably intertwined with the places that we live.
One real-estate developer which has captured this concept is Torre Lorenzo Development Corp. (TLDC). The idealists behind TLDC have anticipated the requirements of the emerging affluent and developed residential properties, which are customized to address their every need and upgrade the quality of life. As a result, TLDC is engaged in building communities that pursue niche markets and untapped demographic segments.
In 2000 TLDC pioneered the concept of premium university residences, which bring college students closer to their schools through safe, comfortable and accessible domiciles. Not only do university residences offer students a place they can call their home away from home, they also provide young professionals and young families seeking to invest in their first condominium.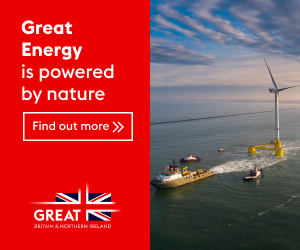 Benefits of staying next to the university
The No. 1 concern parents have, however, is their children's safety. I can relate to this as I'm a parent with two college children. I want the best education for my kids and this is why we send them to the finest universities. This is the same reason we make sure that we choose a first-rate and safe place for them, as well.
It is safer for students to live close to their schools than having to drive or commute. Aside from the stress of enduring the rigors of traffic and trying to find parking space, the risk of being involved in road accidents is ever present whenever they drive. When commuting, they have to line up for transportation and, as a result, by the time they get to school, they are already exhausted.
Living next to the universities will enable students to attend all classes and focus on their academics; participate in study groups; study with their friends so they can stay on track; communicate with their professors; have easy access to the library; as well as participate in campus-based academic projects and other school activities. They find it more convenient to go to study halls or computer rooms and learn from their peers.
Living away from home also teaches students to become responsible. They learn how to do time management, wake up on their own, budget their money, do their own laundry, clean up their mess and even become creative with their rooms. Living by themselves helps build their self-confidence.
Benefits of living at university residences
Under the "Focused Developments" of TLDC, students can choose from among the several university residences that offer top security with more than 100 CCTV cameras in each building and modern amenities, including Torre 1, 2 Torre Lorenzo, Torre Central and Torre Sur. "Students don't have to leave the building when they're not in school because they have convenient stores, laundry, as well as a gym and a Wi-Fi lounge," Torre Lorenzo Development Corp. President and CEO Tomas P. Lorenzo said.
Torre 1 is a 21-story residential and commercial condominium along Taft Avenue, beside De La Salle University (DLSU), which has 174 units.  It has steadily sustained a strong rental market for over 10 years as a secure and well-maintained residence for students. No wonder they are sold out.
However, the new 2 Torre Lorenzo (2 Torre), which has 35 storys right across DLSU's Henry Sy building, has 690 units composed of studio, one-bedroom and two-bedroom units. Every unit has an intercom which the occupants can conveniently use to communicate with the front desk and security 24/7. 2 Torre offers only 23 units per floor. With its 3 hectares of floor area, residents can enjoy freshness and accessibility all at the same time. Not like other buildings where nonresidents can enter the premises, the residents of 2 Torre use RFID cards for the elevators and their units.
"We triple the cleanliness, we triple the security. We build long-term relationships," Lorenzo said. "We actively maintain and manage each and every unit. We want our tenants to remember us when they upgrade. We are fashion forward and we want to involve ourselves with our residents," Lorenzo added.
2 Torre also features a mail room; outdoor lounge and swimming pool; study hall/function room; fitness center; roof deck; drying cages; four high-speed elevators; fire alarms; sprinkler system; SMART access (lobby); 24-hour security; and 105 CCTV cameras. Each unit offers range hood; stove top; built-in wardrobe closet; built-in kitchen cabinet and counter; water closet; lavatory; bathroom accessories; fire/smoke alarm; doorbell; grease trap; provision for cable and telephone; and water stub out for washing machine. Each unit also has a prepaid water meter.
On the other hand, Torre Central is within walking distance from University of Santo Tomas. This 31-story condominium was designed especially to accommodate students.  The 414 studio units may be fully furnished with bunk beds and study tables for the student tenants. Torre Central offers swimming pool, study lounge, gym and a basketball half-court.
Meanwhile, Torre Sur, a midrise commercial and residential condominium, which is along the Alabang-Zapote Road has 15 storys with three floors of commercial units and 450 studio and one-bedroom residential units. Torre Sur is the perfect investment for those who want to start a new phase in their lives without compromising convenience.
Just like other visionaries, Lorenzo started the way they did—with a dream. Tomas is making good on his vision of "pioneering tomorrow's communities" in Metro Manila, Davao and soon in Southern Luzon, the Visayas and other regions in Mindanao. With TLDC, you can be assured of the safety and security of your children while they are away attending college.