PASSIVE income has been one of the ultimate dreams for many Filipinos, and renting out property is, perhaps, among the best ways to achieve it.
One of the most significant impacts of the continued growth of the Philippine economy over the past half-decade is that it allowed more Filipinos to invest in buying properties that can help them pursue and enjoy a stable financial future for their families.
Are we seeing this year as that point in recent history where investing in rental properties will be at an all-time high? The demand, market and supply definitely say yes.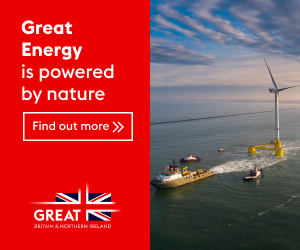 Surging demand
In 2015 the Philippine residential real-estate market posted strong figures, thanks in part to a growing demand from low-cost buyers and high-end renters in key metropolitan areas, like Manila and Cebu. According to a Colliers Research and Forecast report, the high rental demand decreased vacancy rates for residential condos across the central business districts (CBDs) of Makati (7.6 percent), Fort Bonifacio (7 percent) and Ortigas (9.5 percent), while rental rates are seen to continue going up between 4 percent to 5 percent this year.
The current demand is quite promising, and the market behind it is truly its driving force. Online property marketplace Lamudi recently found out that 69 percent of Filipinos prefer to rent than purchase a home, and majority of which are millennials who see renting as something that gives them more financial freedom and flexibility.
These millennials make up for a third of the Philippine population, so it's good to expect the local demand to be healthy in many years to come.
"For the younger generation in particular, renting allows flexibility, less commitment and less investment than making the big decision of buying a property," Lamudi Philippines Founder and Managing Director Jacqueline van den Ende shared.
Aside from the local market, the residential real-estate industry is also driven by the Philippines's foreign investors and multinational executives with generous housing allowances. In another research, Claro Cordero of Jones Lang LaSalle expressed that because of Metro Manila's huge expat population, the demand for high-end rentals will remain vigorous.
Ample supply
The demand from the market might be enough for some to make the investment, but let's not forget the supply.
Colliers International reported that 13,400 new condominium units are to be completed in the major Metro Manila CBDs this year, more than double that of last year, and around 7,500 units will be completed until 2019, leading to an increase in CBD condo stock by 45 percent in a short period of time. Would-be property investors in Metro Manila looking to purchase spaces to rent out in the future need not worry about any shortage of supply.
The supply story is different in Metro Cebu, however, where there are more or less 2,000 available spaces for rent—a number that may not be enough to accommodate the growing demand. The good news is that Cebu City has approved 868 building permits last December, so expect a strong supply of residential units in the Queen City of the South within the next couple of years.
Other factors
Even though there's a healthy balance between the overall demand and the supply in the residential real-estate market, investing in property for rental purposes is never easy, and there are other factors one needs to consider before making the purchase this year. First, the market has gotten extremely competitive.
Web sites like AirBNB, Lamudi, Rent.ph and OLX have made it easier for people to advertise their properties online. What this means is if you want to find and secure a tenant, you need to market your investment properly for it to stand out among the thousands and thousands of listings on those real-estate web sites. In short, you really have to become savvier in marketing your property for it to be more attractive to those searching for living spaces and, thus, become profitable.
Another factor to consider is the government's plan to decongest Metro Manila with infrastructure projects and solutions to the dilapidated public transport system. Projects that are in various stages of implementation are the Vehicle Underpass Project in Gil Puyat Avenue, Makati Avenue and Paseo de Roxas; Laguna Lakeshore Development Project; Nlex-Slex Connector Road; North-South Commuter Railway Project; Cavite-Laguna Expressway Project; LRT Lines 4 and 6 projects; and Bus Rapid Transit Project from Quezon Memorial Circle to Manila City Hall.
This endeavor of decongesting the capital, if executed properly, might encourage the thousands of current and would-be tenants to cease looking for spaces to rent near where they work and stay at their permanent addresses instead, which I predict will drive demand down in Metro Manila but may, in turn, spread it out in the neighboring areas, like Cavite and Bulacan. Last, and maybe the most important factor to consider is that the real estate industry is one of the first to suffer during asset bubbles.
The Philippine real-estate market suffered immensely during the 1997 Asian Financial Crisis. Another report from Colliers reveal that the property values in Makati City and Bonafacio Global City have only recovered to precrisis level in 2014, while Ortigas will only reach the mark this year. Hence, it's truly important to remember all of these factors when plotting the decision to invest in a property you aim to rent out.
Investing in property, just like any other types of investment, requires tremendous attention and foresight. Still, 2016 is shaping up to be a great year for rental property investments, and if you work hard at it, you might just have those investments work for you.
Image credits: GoVisitPhilippines.com, Pacifiqa/Lamudi Philippines