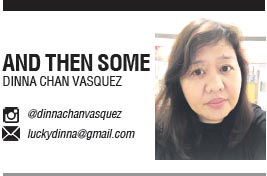 Liniments, ointments and oils that smell of menthol, camphor and peppermint is an Asian essential for traveling and commuting. These liniments are particularly useful for motion sickness. We got it from our mommas and grandmamas, who couldn't live without these scents of comfort. What Filipino child doesn't associate the smell of menthol and camphor with his or her mother or grandmother?
When I was a child, I couldn't sleep without slathering my face with Vick's Vaporub. I eventually outgrew this habit and the scent of these ointments. It was kind of embarrassing to use Vick's during sleepovers, or when I was in the school bus, because some of my classmates would smirk when I opened my little jar.
Thus, it's surprising to see Vick's Inhaler keychains hanging from backpacks of younger people. Even my 21-year-old would go for Vick's or Katinko rather than drink a painkiller when she has a headache or body pain.
The introduction of Danarra Aromatherapy Oil to the Philippine market is a welcome development. There are six variants, all housed in small glass bottles that can fit your purse or even pocket. No spills or leaks, too, because the Danarra oils are roll-ons!
The name Danarra is derived from the word "Nadarra," which, in the Scottish Gaelic vocabulary, means "natural." "Celtic knots were chosen to become its symbol because Danarra and the Celtic knots connote interconnectedness between a person and nature," said Danarra Aromatherapy Oils in a press release.
Danarra seems to combine therapeutic benefits of old-fashioned Asian liniments and today's trendy aromatherapy oils.
The six scents are as follows:
Danarra Classic Menthol Destress gives instant relief in the traditional and familiar camphor scent. It can provide sinus care and help with motion sickness and itchiness due to insect bites.
Danarra Green Tea Clear Mind helps to relax, calm and soothe you, and make you feel fresh and energized.
Danarra Lavender Relaxing Sleep helps eliminate nervous tension and provide relaxing sleep. Perfect for insomniacs.
Danarra Young Cool and Fresh has the cool wind effect and freshness of air. It is perfect for moments when your senses are hit by unpleasant aromas.
Danarra Flowery Citrus Energy Giving uplifts your spirit with the hint of citrus and flowers.
Danarra Sport Mood Booster is perfect for your active lifestyle.
Sheena Labor, Danarra Aromatherapy Oil brand manager, said combining the scents is a good idea. "Classic Menthol and Lavender would be good for travel. A busy mom could appreciate the combination of Classic Menthol and Green Tea. Another good combination is Sport and Green Tea." You can apply the oils directly on your skin or just inhale the scent. I apply Lavender on my temples and near my nostrils before going to bed at night. When I'm on my way to an event, I combat motion sickness with Classic Menthol. I also use Green Tea as an overall fragrance sometimes.
Danarra Aromatherapy Oil is priced at P89 at Mercury Drug Stores nationwide.